Hardware: Rivals Review
This downloadable action game leaves much to be desired
With the rush of adrenaline from the busy Holiday release season subsiding, and the New Year still in the early stages, developers with smaller budgets are looking to capitalize on the quiet January window. One such digital release is Hardware: Rivals, a vehicle combat game that's actually a follow-up to a 2002 PlayStation 2 title. With the recent rise in popularity of games like Rocket League, and the enduring legacy of Twisted Metal, the concept seems to be a good fit on the PlayStation 4. Unfortunately, lackluster presentation, unbalanced gameplay and a very limited amount of content makes Hardware: Rivals easily forgettable.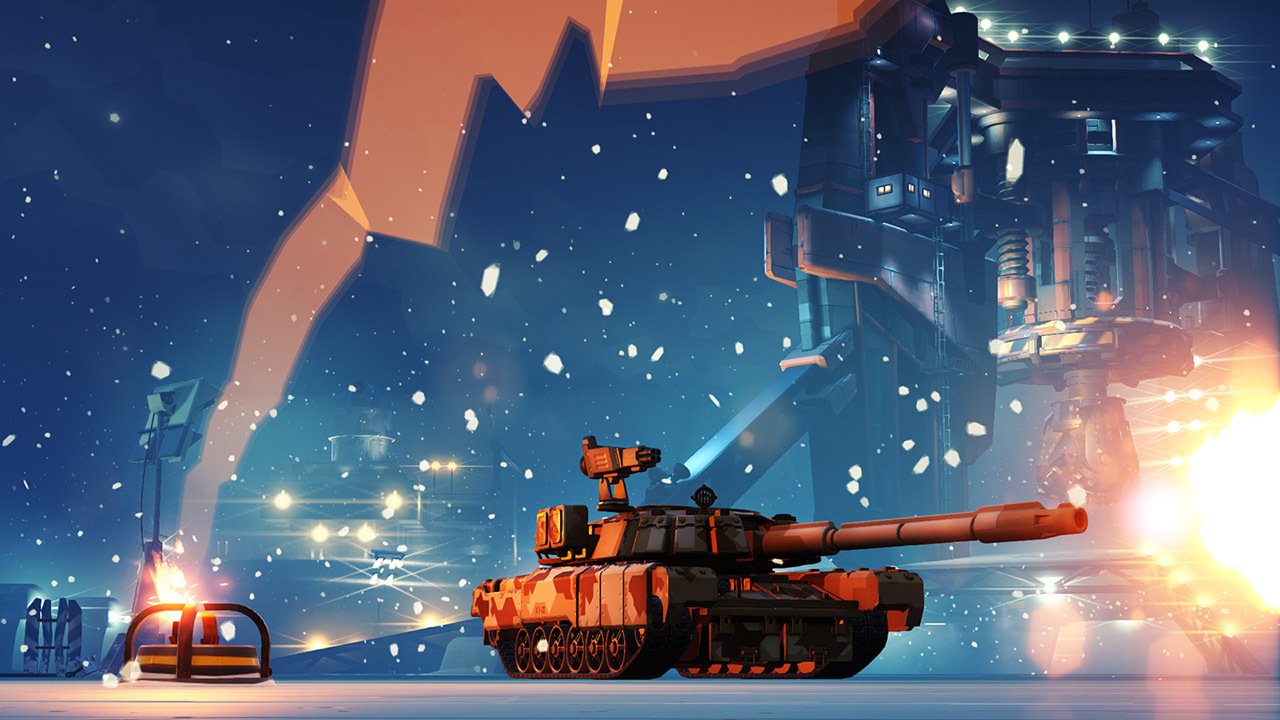 As mentioned, Hardware: Rivals is a vehicle combat game, meaning your time will be spent behind the wheel, shooting at others in an arena-like setting. But the bad news begins quickly – there are only two types of vehicles, and four to choose from in total. That in itself isn't necessarily a problem, if the game was based around some sort of balance and unique aspects of each car – but that's not the case. The jeeps are faster and more maneuverable, while tanks are slower but pack a bigger punch. That's all there is to it, and thus the game is severely lacking in vehicle numbers.
The controls and the gameplay itself are passable. This is a fairly straightforward combat game, with each vehicle having a main weapon that never runs out of ammo. Handling and aiming is easy and straightforward, as one would expect from an arcade style game. An arbitrary, level-based progression system is thrown in for good measure.
Aside from a few training missions that make up the offline component, this is a multiplayer-focused title. The modes are fairly standard – deathmatch, team deathmatch, control point and elimination. In the latter, players get only one life and must wait until next round to rejoin. It's a simple approach to competitive play, and it works, though don't expect any unique twists on the design.
The arenas you'll be fighting in don't inspire any further confidence. There's again only four to choose from, and they feel a bit too large for the amount of players that are battling it out. Across there maps are a series of power-ups that you collect by driving through them. These abilities include powerful secondary weapons with very limited ammo – from manual bombs and lasers to guided missiles and plasma cannons. There are also EMPs that can disable opponents handling or weapons systems.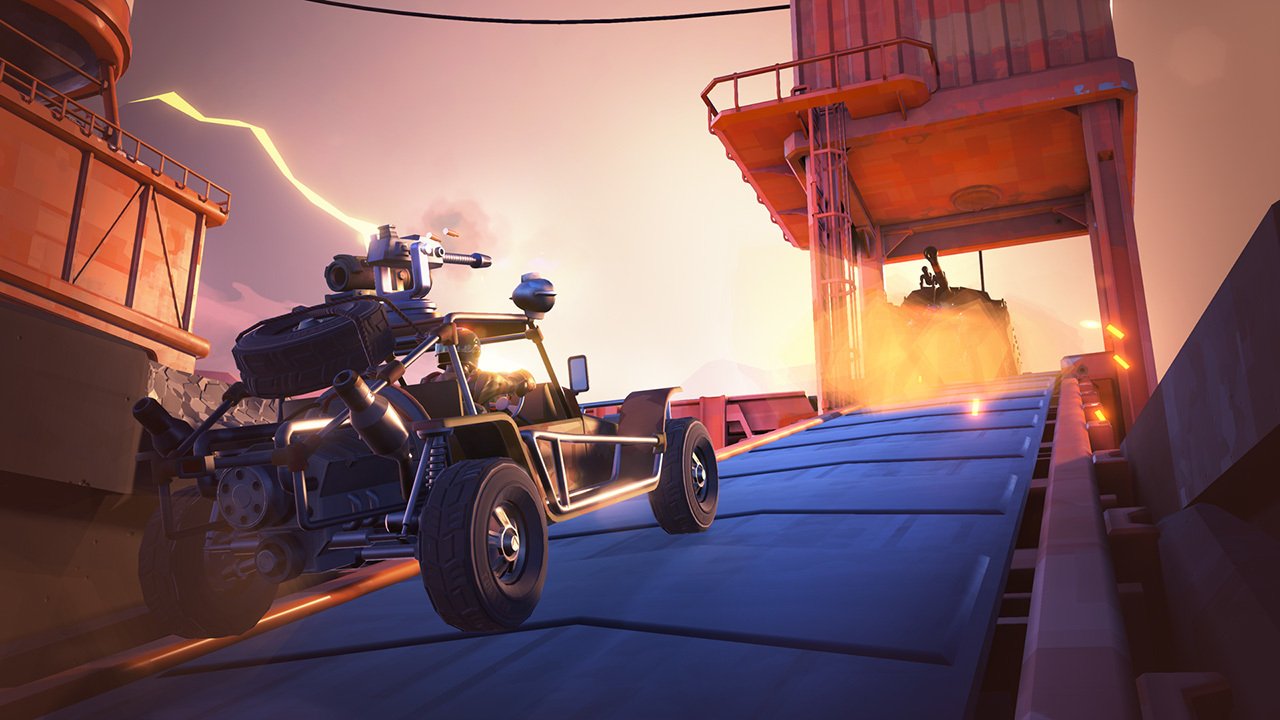 The main issue here is that the weapon spawns are static and not randomized. This works in multiplayer shooters because players can develop strategies of acquiring these super weapons while also surviving. In Hardware: Rivals, however, camping a spawn point and waiting for a weapon to respawn is very much a possibility that many players take full advantage of. Tanks frequently hang around the heavy missiles spawn location, and then one-shot any approaching players with ease. Due to large map size and limited player numbers, it's easy to hold that location and not much fun to compete against.
Maps also have a special event that can be activated by players. These rarely-appearing abilities can be grabbed by any player and then activated for a devastating effect on the map. You can call in an airstrike, cause a surge or a deadly burst of energy, and the only way to survive is reach a specific safe area on the map. Hide underground to survive an airstrike, reach higher ground to avoid corrosive dust, and so on. The idea here is decent, forcing players to pile into a certain part of the map and engage in direct combat, thus also trying to condense the action in the large maps.
The game tries further to diversify and engage players by offering challenges and bounties. Challenges ask players to perform certain feats in specific locations, such as driving quickly through a landmark or jumping high over a building. Beating these challenges lets you invite friends to try their hand at the task. Players could also get a Bounty target at the start of a match. Taking out this rival will net you bonus experience, but you must do so before they get you.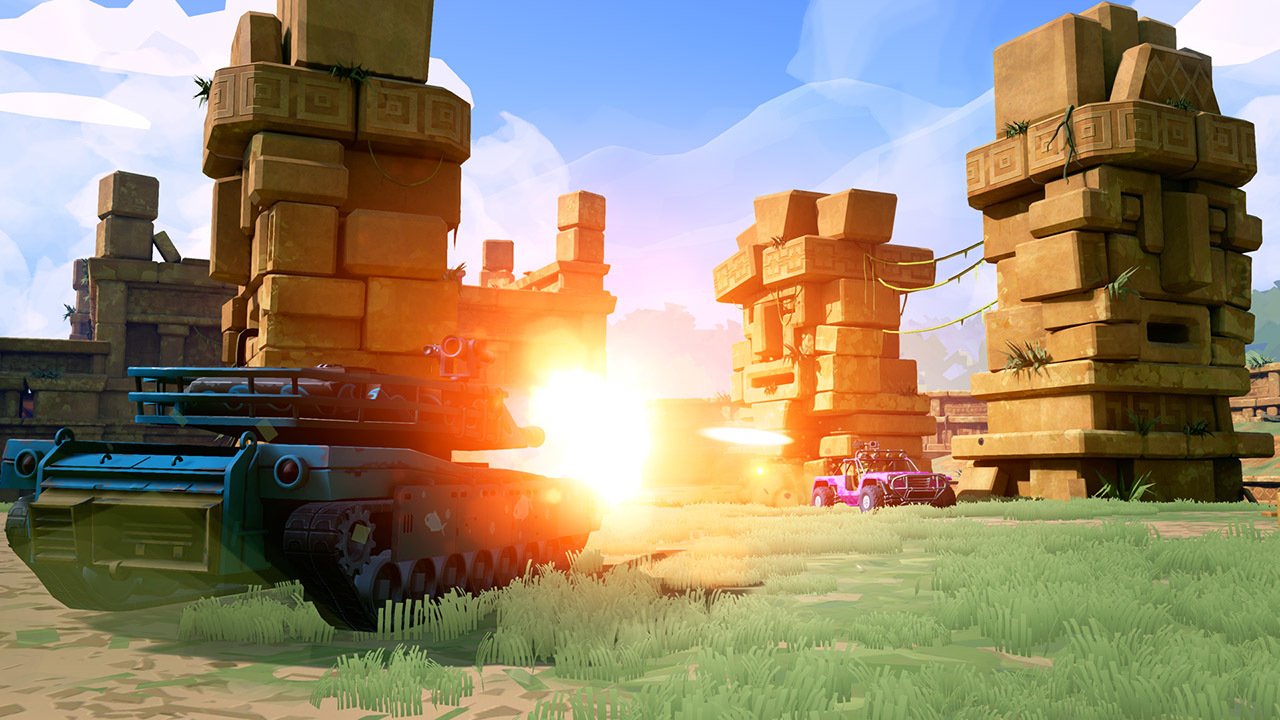 Hardware: Rivals sports a TF2-like cel-shaded look that has become quite common in recent years. Sadly the game lacks any personality beyond that, thus becoming rather forgettable. The visual and audio production qualities aren't very high, which is fair for a lower budget title like this, but it still doesn't help the game's case.
Speaking of budgets, Hardware: Rivals will set you back a whopping $20. This, if you're paying attention, is quite poor value. The game is free at launch for PlayStation Plus subscribers, which might get a few folks to check it out, but to pay full price for this seems outlandish. With lackluster content, forgettable presentation and unremarkable gameplay, Hardware: Rivals' only hope is that a lot of fans try it via PS+. Beyond that, the game's staying power is highly questionable.
Our ratings for
Hardware: Rivals
on PlayStation 4 out of 100 (
Ratings FAQ
)
Comments
blog comments powered by Disqus