Game of the Year Awards 2015
Showcasing the best games from the past year

---
---
Game of the Year
The Witcher 3: Wild Hunt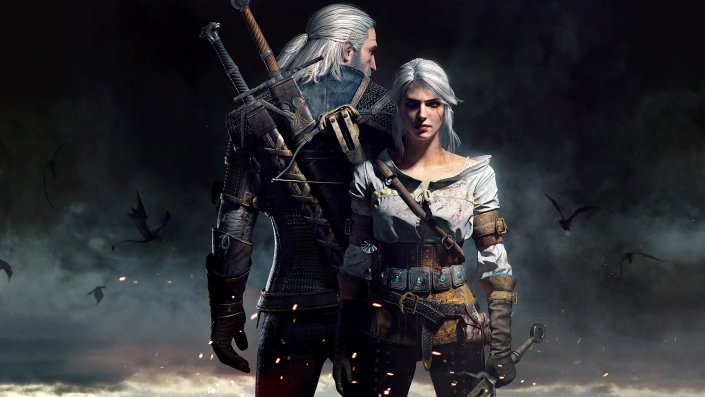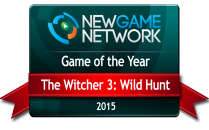 After many years of development, CD Projekt Red have done the seemingly impossible: they have created a game that is much larger than both previous entries in terms of both length and geographical size, and despite this, somehow manages to steer clear of any obvious padding or filler. The Witcher 3 has a mind-boggling amount of high quality content in terms of both the main story, seemingly endless hand-crafted side quests, and also in terms of organic exploration of the game's vast and vivacious world.
Almost everything you do in The Witcher 3 has a surprising sense of gravity to it, and this can largely be attributed to the consistently excellent writing and voice acting. Between the politics, monster hunting and exploration are a lot of personal and humerous moments that lend a lot of depth and weight to the game's world. The quiet moments, the romantic moments and the funny moments make it very easy to get invested in Geralt's quest and the characters he interacts with, making the dark storylines and morally grey choices all that much more meaningful and at times devastating. It is this weight that allows The Witcher 3 to transcend its relatively minor mechanical shortcomings and rise above most other games in the genre.
While in many cases you can avoid fighting by selecting certain dialogue options, there will be times when Geralt will have to fight, against both other humans and monsters. The combat system in The Witcher 3 represents a refinement of the action-oriented mechanics of The Witcher 2. You will still dodge, parry and use signs to succeed in combat, but the mechanics have been tightened up and the action is far more fluid and enjoyable as a result. If you became frustrated with the high initial combat difficulty of The Witcher 2, you might be happy to know that the third game is less punishing early on.
If you have any interest at all in well thought out fantasy universes, RPG games or good storytelling, I can't recommend The Wild Hunt highly enough; be warned though, if you are a completionist, you might have an aneurism when you learn just how much there is to do in this game. The Witcher 3 is an incredible achievement by CD Projekt Red, with a huge world to explore, seemingly endless hand-crafted quests and a central story that holds the experience together marvelously, and it is our 2015 Game of the Year.
Honorable Mentions: Bloodborne, Tales from the Borderlands, Fallout 4, Metal Gear Solid V: The Phantom Pain, SOMA.
Thanks for joining us for this year's awards! We look forward to an exciting 2016 and lots more great games to come!
Comments