FIFA 16 Review
Notable differences on the field of play make the annual soccer title shine
Running through yearly iterations of hugely popular sports franchises has always been a challenge for EA Sports. Year to year, particularly with FIFA, fans expect changes, improvements, and notable additions that keep the series moving forward. But given that the game is based on a real sport, there are only so many things that the developers can change. It's quite a pleasant surprise, then, that FIFA 16 not only continues the legacy of offering a very good soccer simulation experience, but also brings enough fresh content to the table to make this year's version stand out.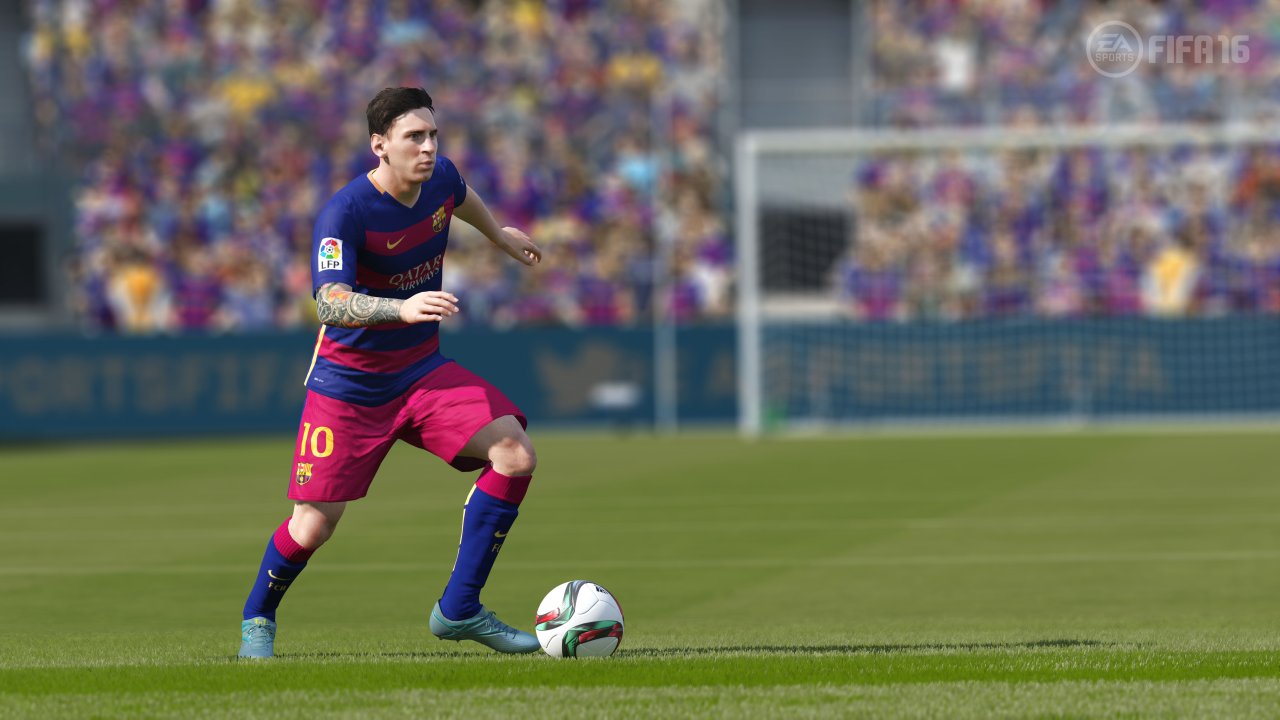 FIFA 16's most notable (and some players would agree, most crucial) changes are on the pitch. If you've had a chance to jump into the franchise in recent years, you'd find that players would focus their squads on dribbling and pace, which resulted in quick through balls and volleys to the forwards. Developers have noticed this too, so this year's edition has seen a variety of gameplay tweaks to make the midfield play more relevant than it's been for a while. It starts with the passing mechanics, which now have an element of uncertainty. Not only might your pass go in a slightly wrong direction, it may well be intercepted. Players will need to use the new precision passing to create the sharp ball movements of old. While you can still cross the ball, players have the option to use no touch dribbling and feints, to get by defenders.
You'll need to use these new skills because the defense also has something to show. New animations and physics updates make defenders much more capable of tracking and stopping attacks. No longer will your high-pace strikers simply blow by the back line; you'll need to use sound plays and work to get into open space. Just like in midfield, the defenders are more aware and capable of intercepting crosses and passes. New standing and sliding tackles also come into play, and offer a very nice balance between effectiveness and drawing fouls. The speed of the game also feels slower, and more realistic compared to last year's end-to-end marathons - which plays nicely into the new mechanics that are all about the build up of play. Goalies also showcase some improved positioning and reaction times, though the odd weird goal still occurs.
If you're on the attacking side and have managed to through the midfield and the last line of defense, your teammates do well to react to incoming crosses into the box, and make themselves available for breakout passes. Like passing, the shooting mechanics have been tweaked as well. You'll need to learn your strikers particular quirks with regards to angle, direction, and power of the shot. There's certainly a higher percentage of missed shots this year, thanks to these new mechanics. On the whole, it's not just that FIFA 16 plays differently, it plays better and more lifelike.
Almost all of these changes are showcased by the improved AI pathing and decision making. From the back four, through the midfield, and into the attacking third, not only is the AI quite obviously improved, they take full advantage of all the new moves available. There's still the occasional quirk and mishap, but the AI does an excellent job showcasing not only its own abilities, but all of the new mechanics as well. For those that enjoy spending a ton of hours in the offline career modes, that's good news indeed.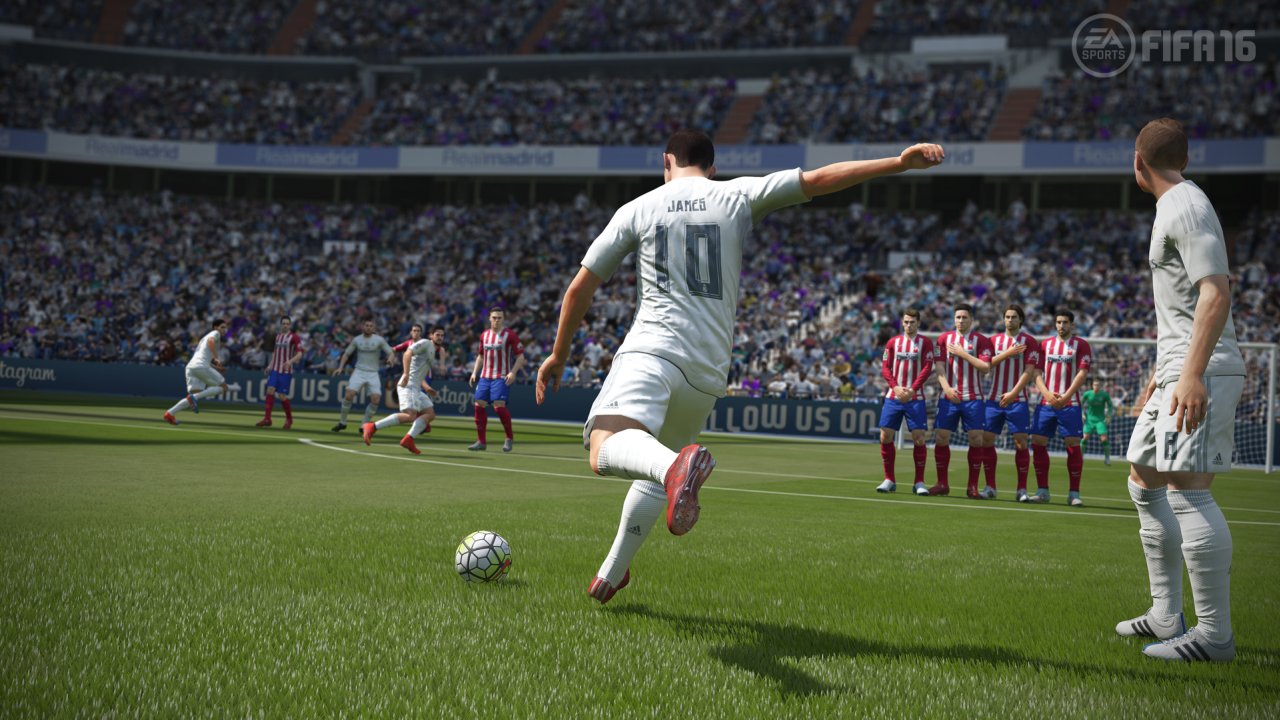 The single player offerings are fairly standard. In Player Career mode, you once again either create a pro or take over an existing player, and see their soccer career through. There aren't many changes when it comes to being an individual. On the other hand, those wanting to oversee the whole club in Manager Career will likely spot some nuance changes to scouting and a more streamlined approach to discovering talent and managing your scouting staff. Before the season kicks off, you will be offered to partake in a pre-season tournament. This new offering lets you earn extra cash should you emerge the champion, as well as try out your squad's abilities very early on - before the usual pre-season games.
Another new key addition is the introduction of player training. Each calendar week, you can choose up to five different drills to be taken on by up to five players (one per drill). You can play through these yourself, or simulate - but the results might be worse. These drills are basically the same Skill minigames that the franchise has featured for a few years as a sort of tutorial. While optional, this training mechanic adds a layer of progression that you can apply to your individual players - which helps especially with youngsters. As a Player Career pro, you can also do the drills weekly to improve your stats gradually.
FIFA Ultimate Team, where players get to build the best squad they can, is back again and offers much the same variety of activities. From Seasons (on and offline) to tournaments and single games, there's a lot to do with your dream squad. The coin output (used to buy new player packs) is decent, so most players should be able to remain competitive without spending real cash.
There is one brand new experience within FUT, that you'll be both pleased and maybe a little disappointed with - FUT Draft. You'll be pleased because this is a very fun mode - players draft a team of stars by picking one player out of five presented. The main goal is to plan ahead to create a squad with great chemistry, since the ratings will be similar across most teams. The trick is that you have no idea what your next choice of players will be. Once the lineup is set, you can play either offline or online, with a goal to win 4 matches in a row. Depending on how far you get, you'll get a prize consisting of new player packs of various quality. Even winning one or two games before losing will net you some decent gold player packs. Once you lose, your squad is wiped and you have to re-enter the mode and begin anew.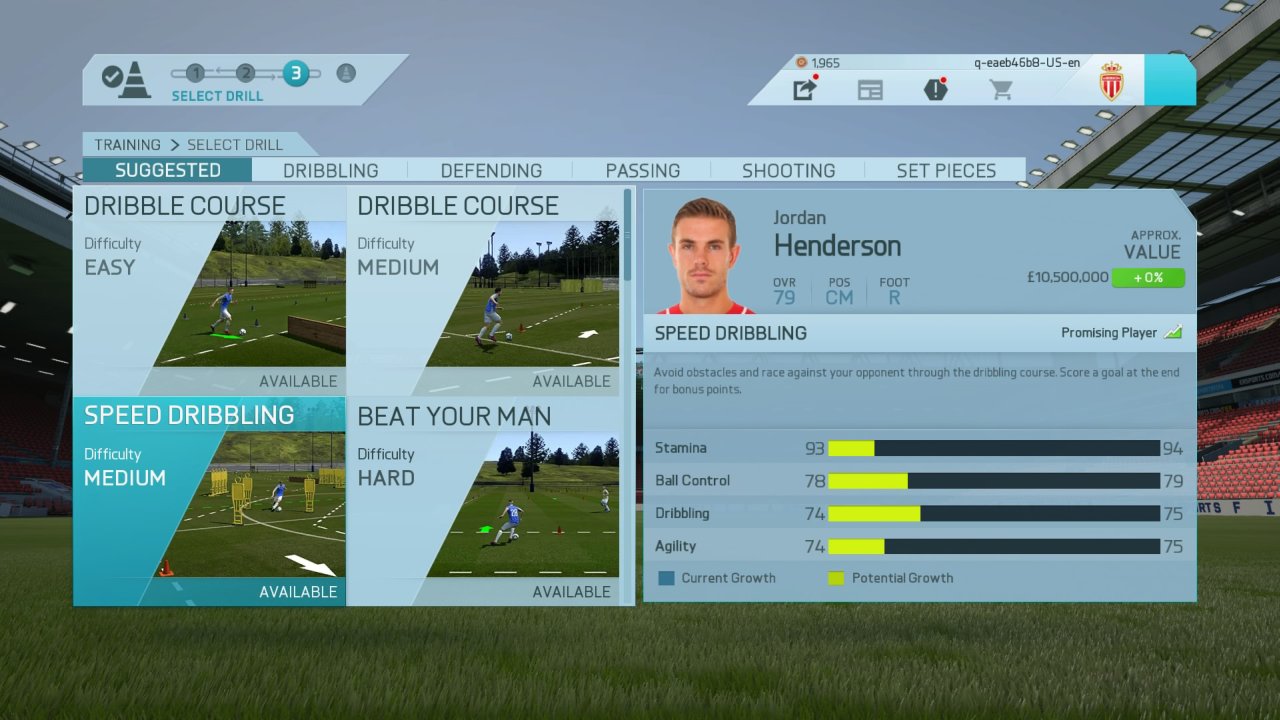 The catch, and the reason some players may be disappointed, is that there is a price of admission to the mode. Because the mode gives out player packs regardless of how far you make it, EA Sports has decided that players need to pay 15k coins/300 FIFA Points just to enter the mode. You get a free entry on your first go, but after that, you have to pay. This price is fair when it comes to the game's economy - you at least recover the entry fee in player packs if you make it through a match or two - but this also means that friends hanging out on a weekend can't just fire up the mode and see how well they do. Perhaps a no-rewards option could have been offered, where players could simply play through FUT Draft offline and see what kind of teams they can build.
Other online offerings remain largely unaltered. Online Seasons, co-op seasons, friendlies, and Pro Clubs all make their return with nothing new worth mentioning. If you're playing online, there will be some time needed for the community to adjust to the new gameplay mechanics, but otherwise you should be able to jump in without missing a beat. Match Day Live once again offers accurate and true-to-life player ratings and events, so you can recreate the biggest matches of the weekend in the game.
The well-publicized inclusion of international women's teams is neat, and also fully fleshed out. There's new relevant commentary, animations, and celebrations. Their use is fairly limited - they can only play against each other, and only in match day, offline tournament, and online friendly. It's a neat addition and a nod to the emergence of the sport on the women's side, but it doesn't carry a very large impact.
For those new to the franchise, there are new basic level skill games that help the absolutely unfamiliar players get a gentle introduction to the sport. Also included is the FIFA Trainer, a dynamic feature that offers controller help on the fly during the game. It's a helpful tool for new players that can be turned on and off anytime during the match.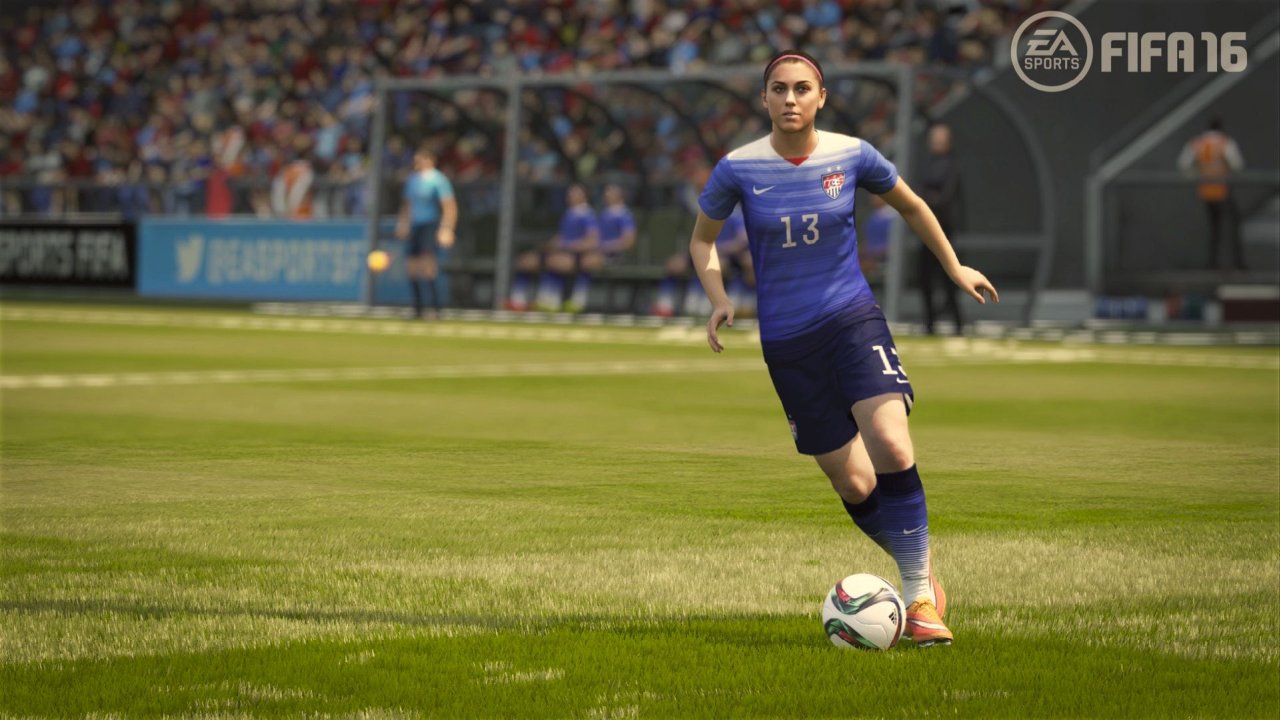 As always, FIFA continues to lead the way in presentation and authenticity. Lots of new players have had their likenesses scanned into the game. Like Premiere League last year, this time around the German Bundesliga gets a presentation facelift, with TV-like effects. There's also more new stadiums, time of day choices, cutscenes, replay angles, and other visual tweaks that take the game ever closer to true TV broadcast style. There are even new weather effect nuances, such as rain and showers, fog, and so on. Small details are also neat, like referees using vanishing spray for set pieces. As always, the selection on the official soundtrack is mostly excellent. Commentary remains strong, with additional lines such as formation comparisons, and on wider topics like transfers, player performances, and so on.
While it is a strong suit, FIFA 16's presentation isn't without some faults. Animation transitions can still look robotic at times; there are still notable players that look generic and not very lifelike. Fans in the stands can also look rather poor The lighting doesn't look quite right either - sometimes it feels too dim, while replays from a different angle show a bright sunny day. The control indicator icons drain of color when the player's energy runs out, and they become nearly impossible to see, in addition to their already tiny size. Very rare slowdowns in framerate mostly occur during cutscenes, and the action on the pitch is smooth pretty well the entire time.
When it comes to annual franchises - especially those set within the rigid framework of a real world sport - innovation can be difficult. While the gameplay remains solid season to season, major features like last year's player relationships can misfire. With FIFA 16, the focus was once again to bring changes to the pitch, and the game pulls it off. Additions like FUT Draft and Player Training are welcome and help beef up the already extensive game mode offerings, but it's the action on the field of play that fans will remember the most. There are still occasional mishaps, but overall, FIFA 16 is a resounding success. With women's teams, and a focus on attracting new fans, now is a great time to get your cleats on. And if you're a seasoned vet, the notable steps taken closer to realism make the game worth checking out.
Our ratings for
FIFA 16
on PlayStation 4 out of 100 (
Ratings FAQ
)
Comments