Forza Motorsport 6 Review
Sim racing franchise returns to form with its second entry on Xbox One
Forza Motorsport 5 was the debut title for the iconic racing franchise on the Xbox One, and while it was a generally good game, there were a number of issues to contend with. Whether it was due to the time or budget constraints, the team at Turn 10 were not quite able to match the stellar experience of Forza Motorsport 4 on Xbox 360. So when I say that Forza Motorsport 6 is everything that 5 should have been, and is the real debut for the franchise on Xbox One, the words may not carry as much impact. But you better believe it, and start those engines – Forza Motorsport 6 brings the franchise back to greatness.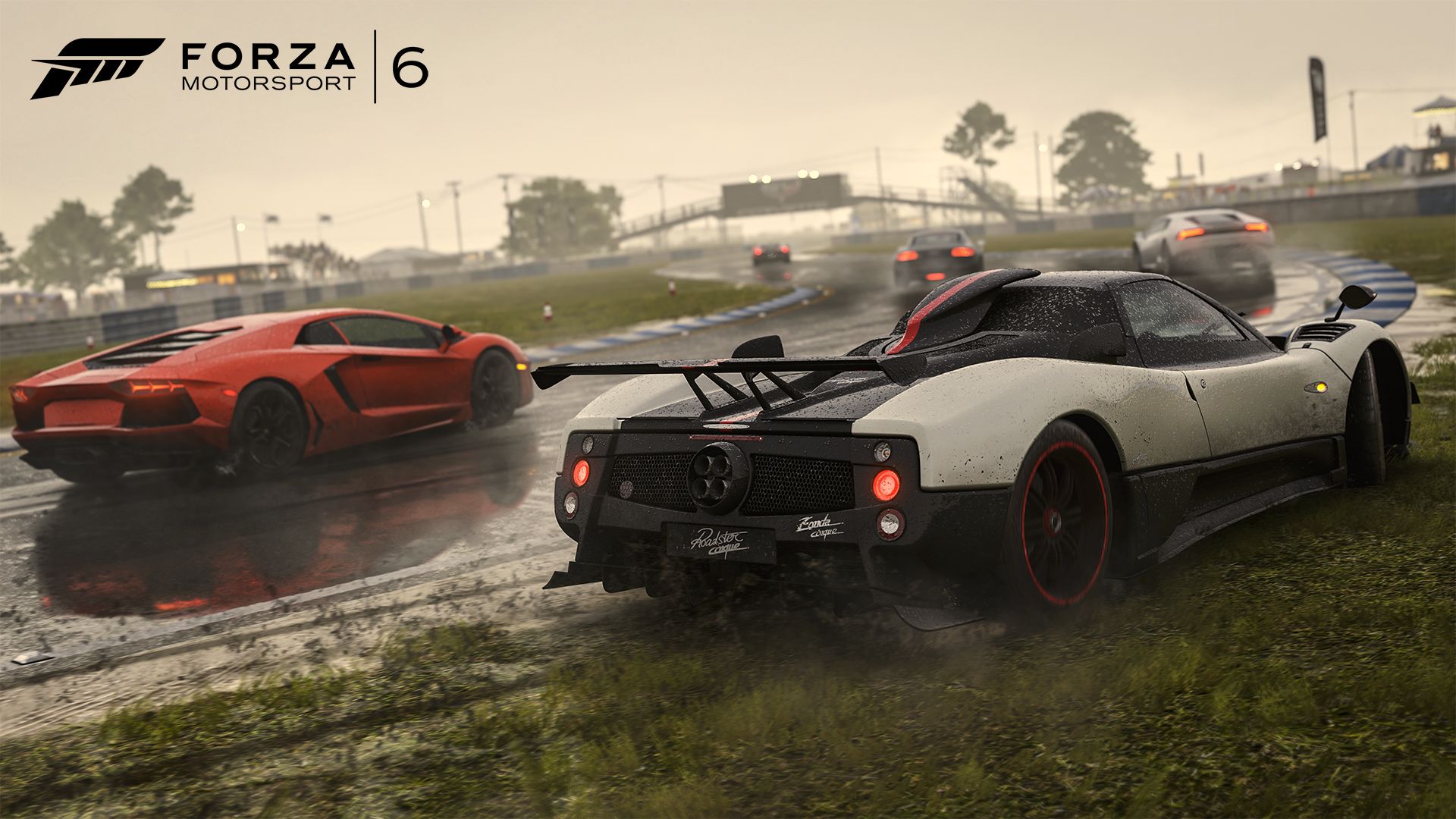 To get players right into the experience, Forza Motorsport 6 opens with a race in the new 2017 Ford GT cover car on the sunny and twisted streets of Rio. It's a solid enough intro for newcomers that aims to awe, but with all assists on, simulation fans will want to get it over with. From there, you're dumped straight into the career mode, named Stories of Motorsport. It's actually a long while before you get to see the game's slick main menu, and can just keep going through the career mode till your fingers tire.
The career mode is broken up into five sections (named Volumes), each offering a look at a specific grade of racing machines. You start off in the street class, and move on to Pro Racing and beyond. Within each volume are three series, and those contain between 4 to 6 race events. The series essentially act as a way to group races together by a theme of some sort – a trip through the US tracks, or a collection of night races. And in classic Forza style, each race offers six different car groups that can participate. So you'll always be racing with a car of your choice; whether it's a hatchback that you take to every event, or something new each time. Overall, the career mode is an enjoyable trek through the car disciplines, though it offers the same design that Forza has stuck with for a few years.
What helps the career mode stay fresh is the content. There are over 20 tracks included, with 9 being brand new to the series. Compared to Forza 5, this means you won't be racing in Prague every 5th race, and Nürburgring is here at launch this time. Along with the usual collection of world famous locations, there are new tracks such as Circuit of the Americas, Daytona, and Indianapolis Motor Speedway.
But the bigger news is that rain and nighttime are making their debut in the franchise. Although these conditions are static for the duration of the race, it's a long-overdue introduction of a feature that has previously appeared in other racing games. It was certainly worth the wait – driving through the 'Ring at night is a nerve wracking experience, and trying to stay between the lines during a rainy day at the Top Gear track is both exhilarating and fun. The new weather and daytime changes do add some nice atmosphere to the races, and all of the corresponding water and lighting effects look great. It's rather disappointing, then, that these conditions are featured on less than 10 circuits each, and do not cross over (racing at night in the rain won't happen). It was undoubtedly a lot of effort to accurately position and simulate light sources and puddles on the tracks, so hopefully in future games we'll see this expanded to the full gamut of race locations.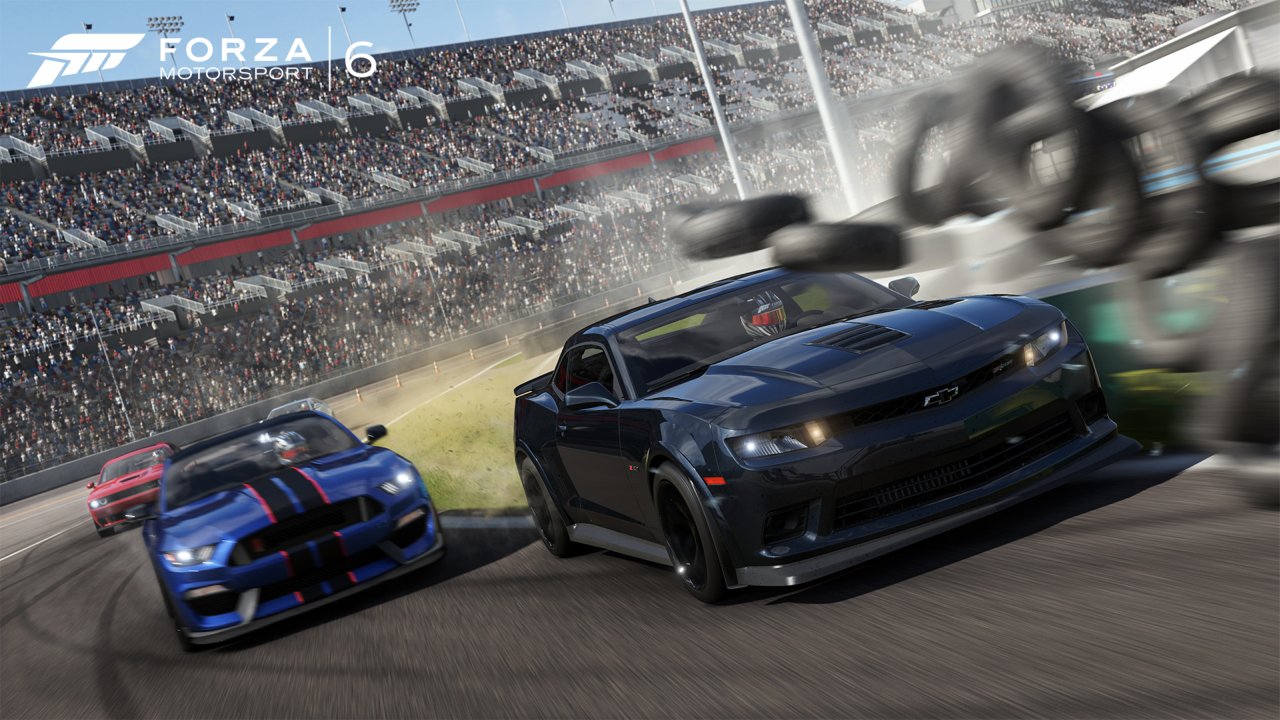 To help add variety to career, FM6 offers Showcase events that have been made popular in racing games over the last few years. These one-off events are gradually unlocked over the course of the career mode, and you can come back and try them at any time. From racing The Stig's Digital Cousin in a one vs. one showdown, to a special event featuring unique cars and conditions, to endurance races - there is a lot of diversity. Perhaps the only downside is that you can't see the payout for winning a Showcase without loading it first - some turn out to be not worth the effort.
You'll be hitting the starting grid of these tracks in one of Forza Motorsport 6's staggering 400+ car roster, which is more than twice the number of cars at launch in Forza Motorsport 5. There's brand new 2016 models, the usual assortment of supercars, sports, compact class cars, muscle cars, Grand Prix beasts, and more. Over 60 different manufacturers are in the game, not to mention the inclusion of cars from motorsport series such as Formula E, V8 Supercars, FIA World Touring Car Championship, and more. And every single one of them can be used in the Forzavista mode, which means fully modeled interiors, interactivity, stats, and an audio narration. Further, unlike the needlessly restrictive FM5, players can "rent" any car in the game and use it in Free Racing mode, even in splitscreen with a friend. Truly, Forza Motorsport 6 is sure to please even the most casual automobile fan.
But if you're the sort of career-focused player that actually wants to collect 'em all, there's good news as well. As before, players will be earning experience points for their driver profile, and also for manufacturer affinity. Each time you level up your affinity (by using the same car maker for racing), you get a cash bonus. With each driver level increase, you get a prize spin – similar to Forza Horizon. This helps get some extra cars and cash on a consistent basis. Creative types can earn their worth by sharing car tunes and liveries. Further, there's cars and cash that series fans will get automatically for free via the loyalty rewards program. Following the highly microtransaction-focused FM5 launch, the economy in FM6 feels much improved, and the car token system is absent, at least for now.
The extra cash can be spent on the usual assortment of performance and visual upgrades for your rides that all Forza fans will be instantly familiar with. You can also still tweak every little thing around your car's performance, from tire pressure to gear shifting, as dedicated fans of the franchise have been doing for a while. The tunes (and visual customizations) can be shared with others, and if players use them, you can receive some credit income.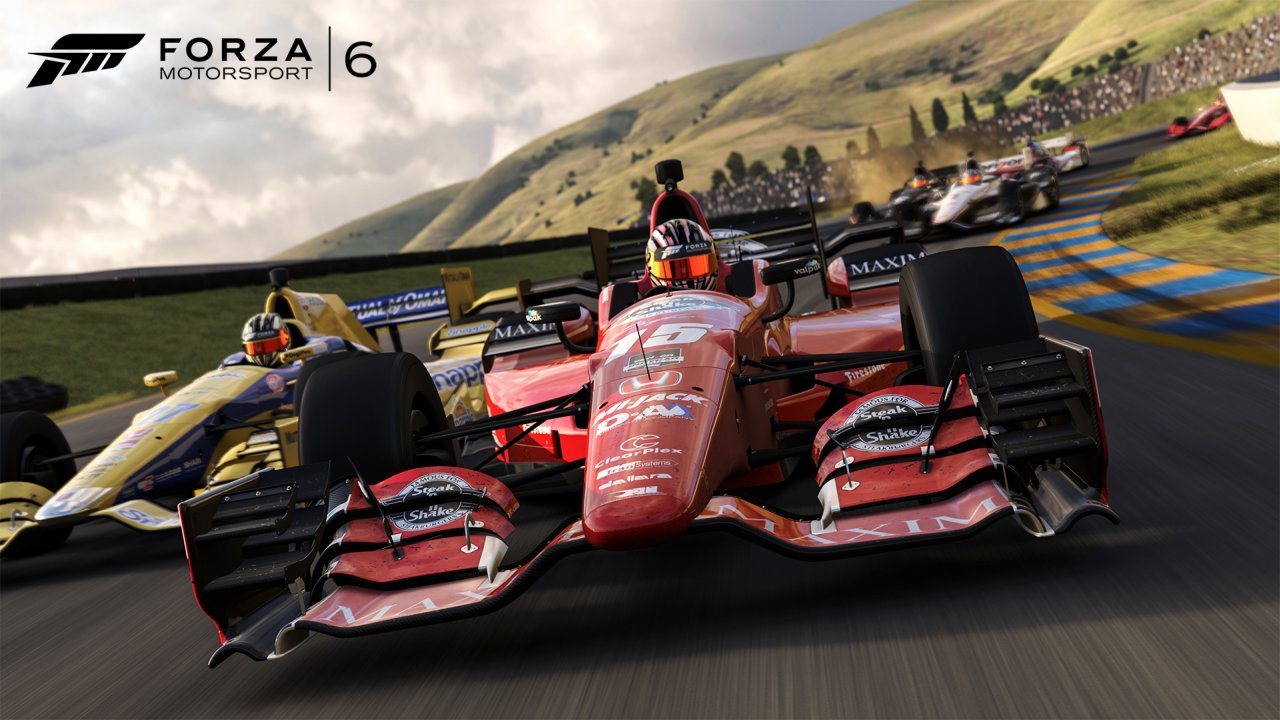 Before hitting the starting grid, there's one more new feature to mention. Mods have been added to single player races. These act kind of like Titanfall's Burn Cards – you collect mods by opening packs, bought with credits. The three card types are Crew, Dare, and Boost, and they also come with different rarity values. Crew cards offer a specific bonus, such as +3% grip or power, and have unlimited use. Dare cards (also unlimited use) act as challenges – for example, being forced to use a specific camera angle or reducing your braking efficiency; and if you still succeed, you'll be granted bonus credits. Finally, Boost cards are one-time use, and also offer a variety of benefits, such as increased payout, more horsepower, or improved starting grid position.
The rarity of the card dictates the card's effects – a rare Crew card will give a higher performance bonus; a rare Dare card will offer a difficult condition but with a higher reward. There are three slots for mods, and they can contain any number of Boosts, but only one Crew and one Dare card. Overall, this is an entirely optional system, but it's simple fun that provides even more variety to offline racing. Perhaps the only annoyance is that mod packs are included in prize spins - thus reducing your chance of an actually valuable prize like a car or cash.
Comments