Dark Souls III Preview - PAX Prime 2015
We get a first look at the next chapter of the popular RPG franchise
Consistency is the backbone of From Software. Cultivating a branch of the action-RPG genre titled Souls-like, the Japanese developer has taken their niche style of game and turned it into a mainstream property. This is only possible because the studio consistently puts out quality content which matches, if not exceeds, expectations every time. Dark Souls III marks the third game by the developer in as many years (Dark Souls II launched in 2014, Bloodborne arrived earlier this year). While there are differences as From returns to Dark Souls after Bloodborne, there remains a consistent level of quality one would expect.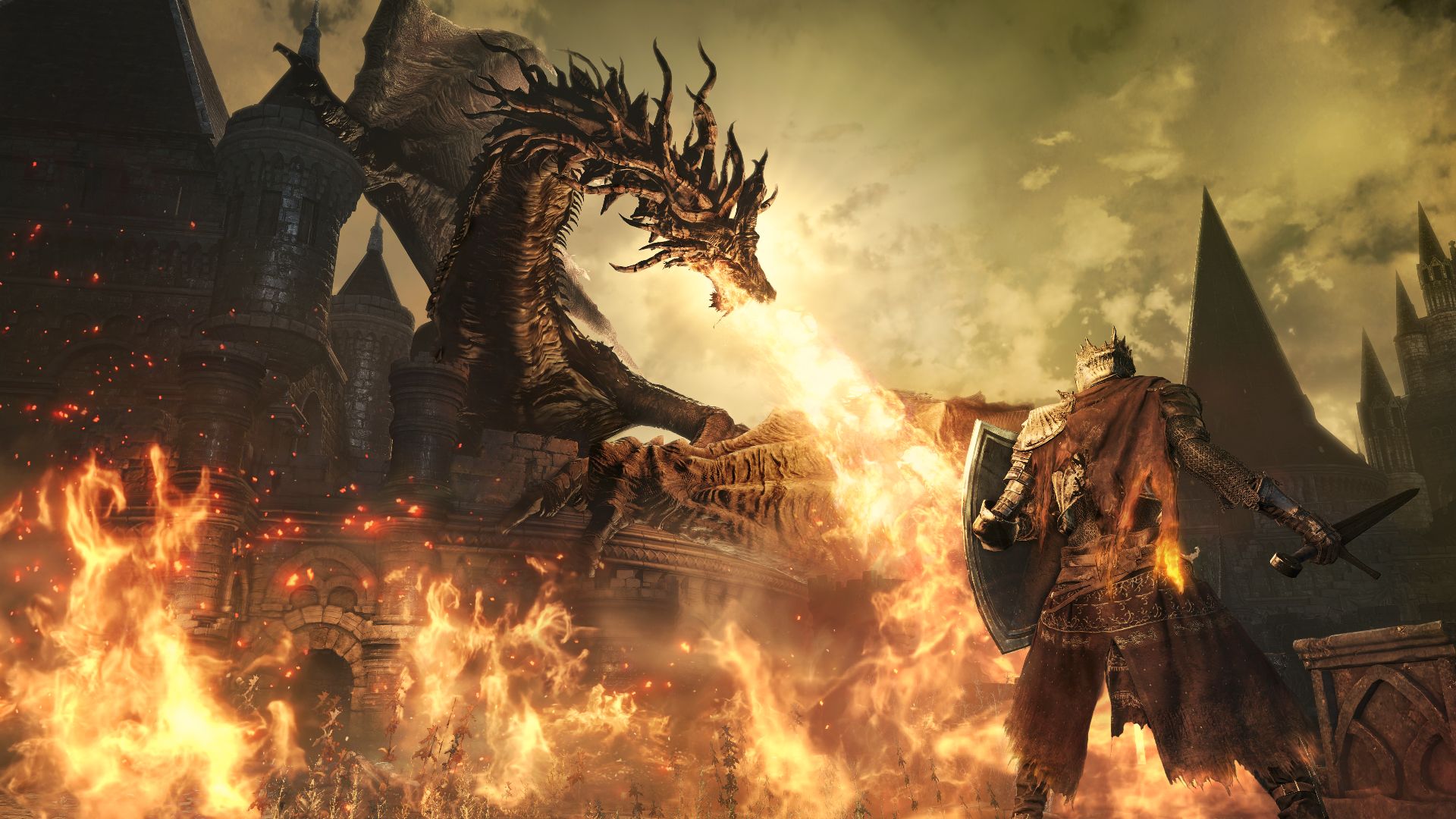 My time with Dark Souls III at PAX Prime was challenging, intense, and infuriating. Yeah, it's a Dark Souls game and it's as hard as it's always been. The maze-like level design that From Software has build so confidently for years is on display as I start the game with one of the eerily beautiful vistas the series has become known for. I'm in a labyrinth of stone towers and spiraling staircases with no choice but to journey down a winding set of stairs.
"Maybe this time it's easier," I think to myself as I encounter a series of undead monks and knights. However, this notion is quickly chased from my mind as soon I'm burning, surrounded, and being reminded why you don't take Dark Souls lightly. I go back to the tool set I have always used to combat the difficult enemies the game loves throwing at players: kiting, dodging, cheating the game by using its own environment against it.
Like many other Dark Souls games, the art design is simply gorgeous. As the first Dark Souls built exclusively for this console generation, Dark Souls III is quite the sight to see. Not only is the world around you beautiful and filled with details, but where the new tech is most obvious is in the stunning scenery in the far distance. There is a sense of scope in Dark Souls III that is more grandiose and, not surprisingly, the size of the world seems greatly expanded.
Dark Souls III also feels more brightly lit and less oppressing than its predecessors. The section I played was far less gloomy than any of the stages in the first game and its sequel. There's still a sense of isolation, that loneliness which comes from being a lone warrior amidst a world of horrors, but with more tech it feels like From Software wanted to hide less of the world in gloomy shadows.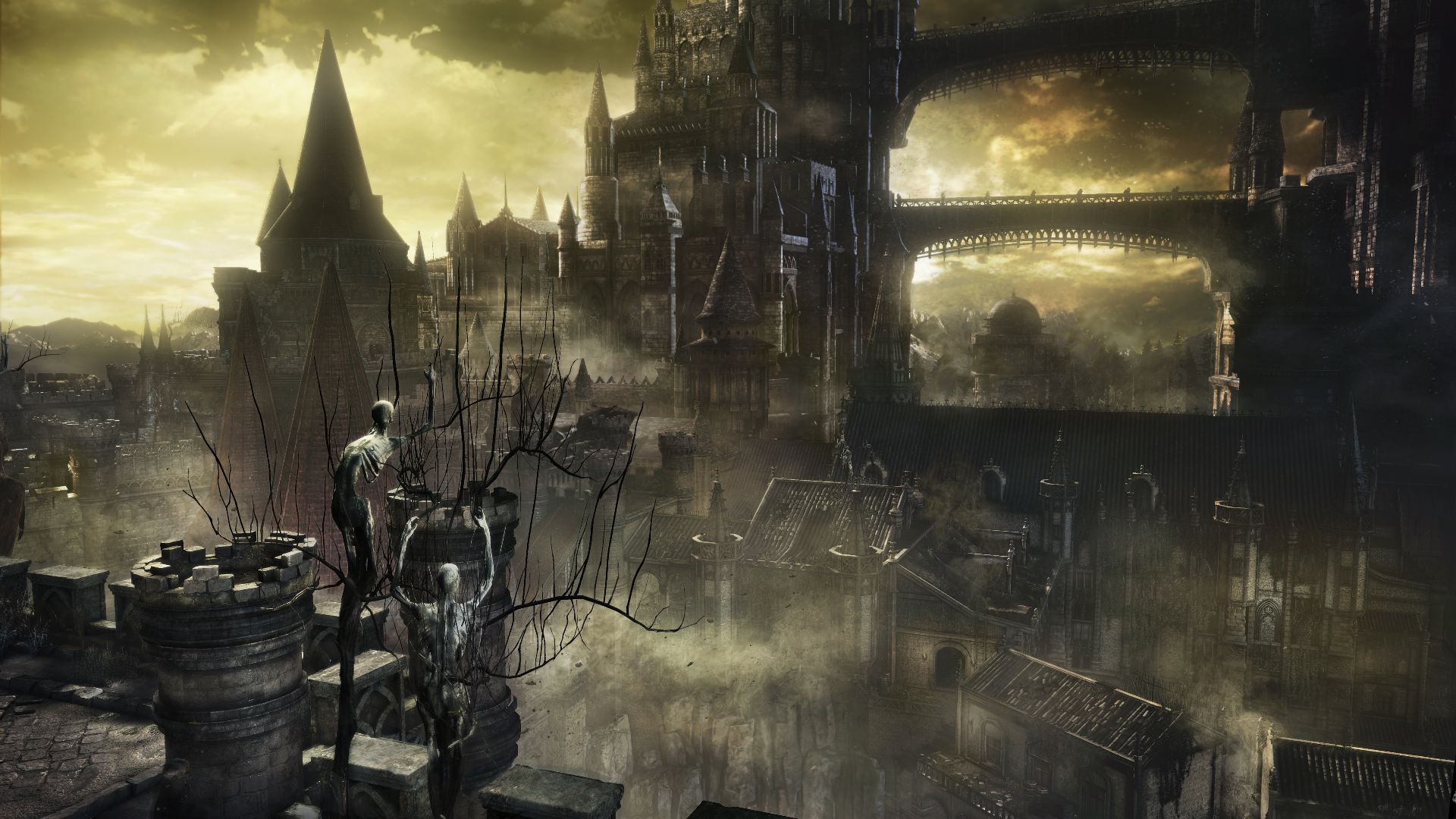 Dark Souls III still channels the spirit of exploration, and hunting around for secret paths is very much part of the game's design. You can still find secret paths or alternatives routes which helps in a game where you need every advantage you can get.
After playing From Software's latest game, Bloodborne, it's hard to go back to Dark Souls' plodding and deliberate pace. There's no last second blunderbuss shots to help you out, dodging is slow and difficult. It won't take you long to remember how different the rhythm is between Bloodborne and Dark Souls. That being said, the gameplay is similar to that of previous Souls games. Those who love the slow, methodical pace of these games will be more than happy with Dark Souls sticking to this style of play.
The adjustment to Dark Souls was hard to make after playing Bloodborne. Even with the demo nerfing the experience by giving players a healthy amount of healing potions from the start, I struggled to get through the demo. Like the previous games, all it takes is a few well placed blows and you're cursing yourself while returning to your last checkpoint.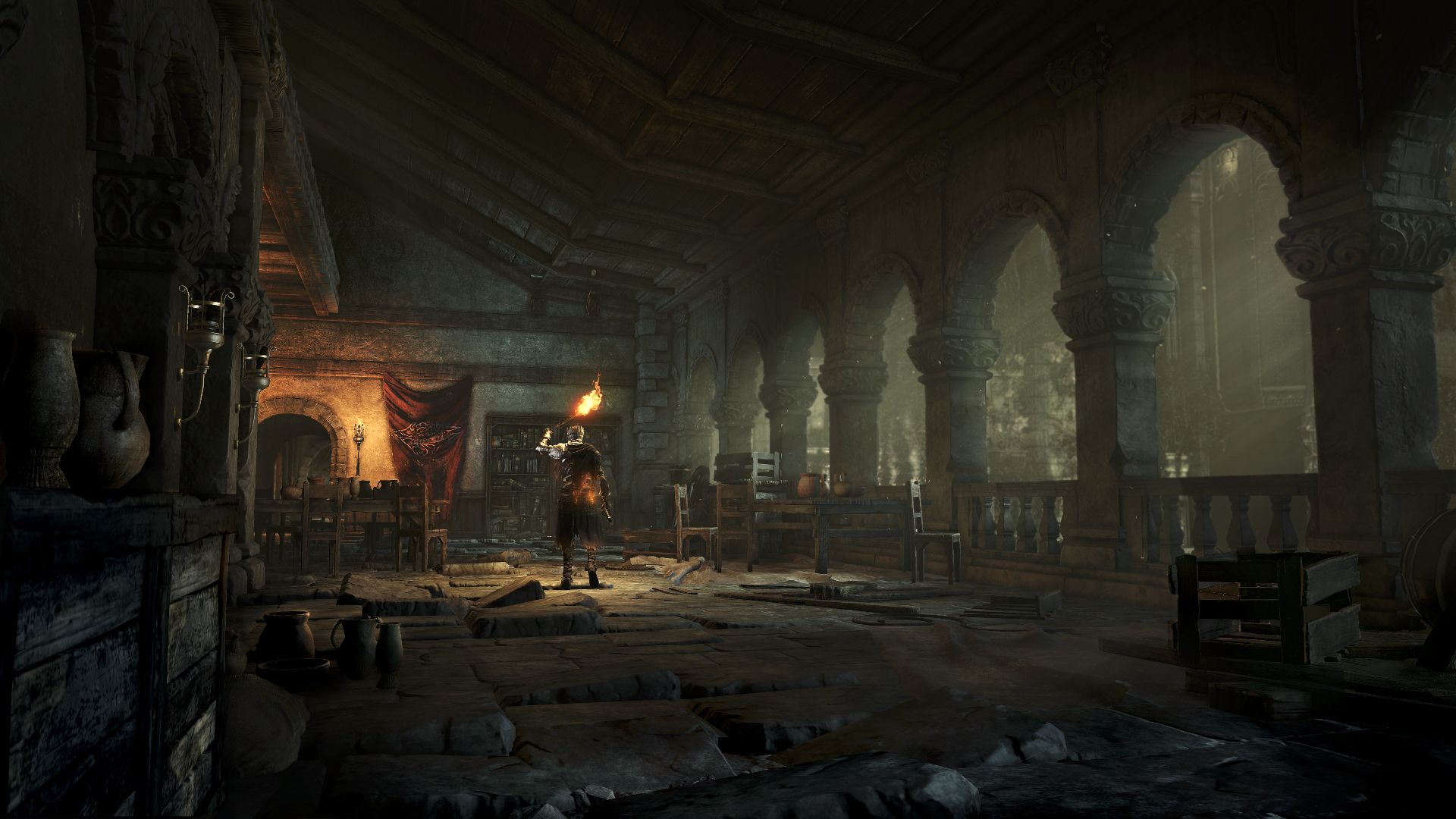 Dark Souls III continues to give players the challenge they expect. It proves the confidence that the team has in their design and mechanics. Where Dark Souls III has changed the most is in the way it looks. Developed for a new generation of hardware, Dark Souls III is best looking the series has ever been. It feels bigger, almost epic in its scope. But when it comes to the combat, the game retains the feeling of intimacy, the sense of engaging in taxing small encounters that gets players grinding their teeth. I'm done being surprised by From Software's ability to produce great games in this almost masochistic style. The expectations should be set high for Dark Souls III, this franchise deserves nothing less.
Comments
blog comments powered by Disqus