Mirror's Edge Catalyst Preview - E3 2015
Jumping and rolling through the City of Glass with Faith
It has been about seven years since we've last played a Mirror's Edge game, and after the 2013 announcement, fans have been anxiously waiting for more information on when Faith will make a return to a console near you. Well, the wait is over as DICE announced a release date and allowed for us to go hands on Mirror's Edge: Catalyst at this year's E3.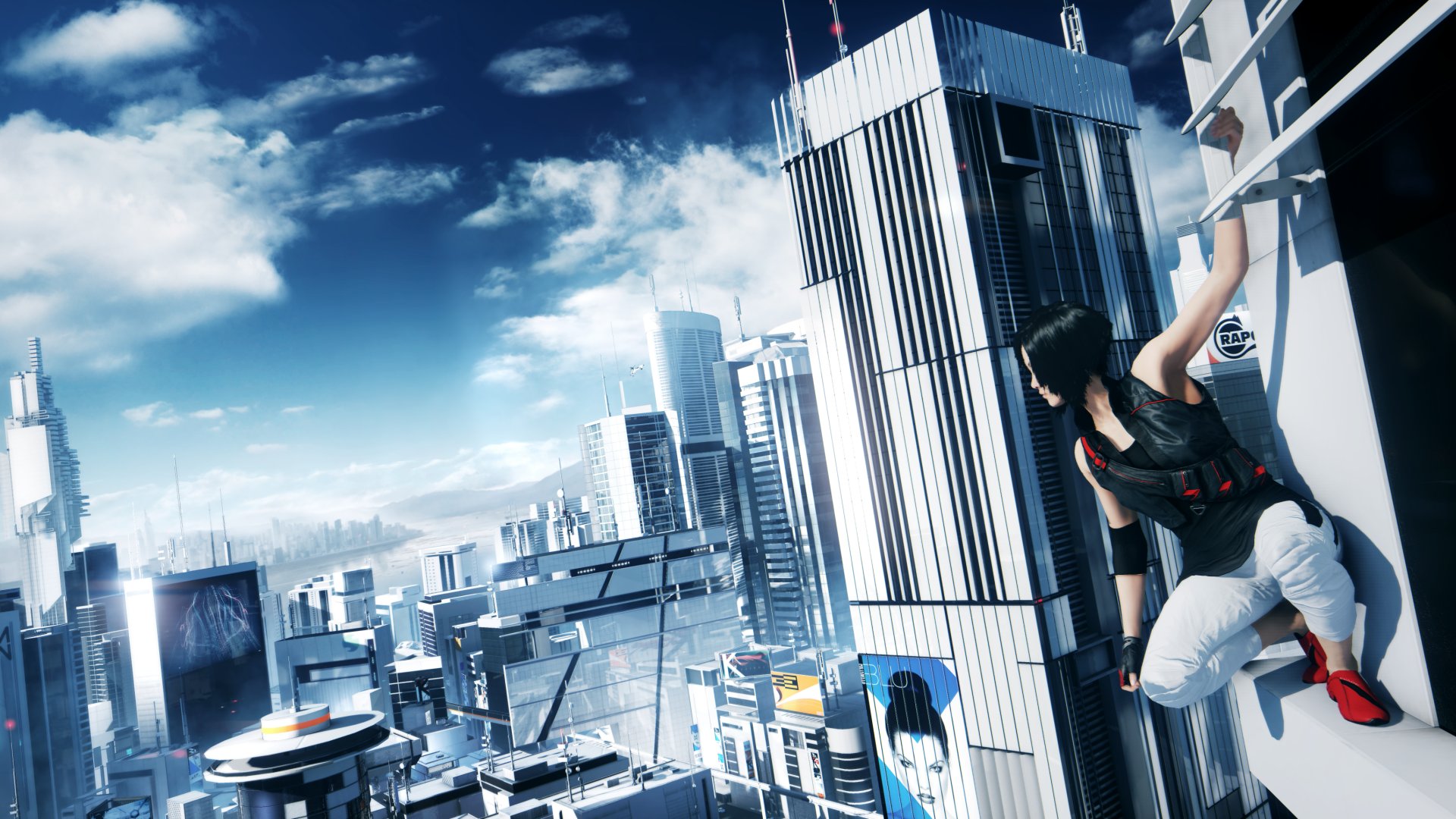 A prequel to the first Mirror's Edge, Catalyst tells the story of Faith's origin, exploring her childhood trauma and her emergence in a dystopian future where the government can see and hear all. Built on the Frostbite 3 engine, which seems to be making its way through the EA studios, DICE has created an open-world for players to explore.
For purposes of our demo, we didn't get to see the entirety of this open world, but were given three objectives to complete in a section of the metropolis called City of Glass. Three types of missions were given to me: Dash, Billboard Hack, and Delivery. Each of the three mission types demonstrated different aspects of the gameplay that Mirror's Edge: Catalyst has to offer.
In my opinion, combat was the most frustrating aspect of the first Mirror's Edge and I was eager to see what DICE had done to improve how Faith defended herself. Thankfully, the terrible gunplay of the first Mirror's Edge has been done away with. In Catalyst, Faith will have to rely on her quick feet and deft strikes to defeat her enemies. While the hand-to-hand combat in the first game was fun, it was sometimes difficult and required a lot of precision.
It is not nearly so hard to be a badass in Mirror's Edge: Catalyst. As a whole, the controls feel tighter and more responsive than they did in the first game. As I pull up my map of City of Glass, I mark a custom waypoint to the delivery mission. When these waypoints are marked on the map certain parts of the city will turn red, indicating the path to your next objective.
Soon I am parkouring my way through the city, experiencing the first-person thrills that made the original game stand out. However, the feel of the gameplay in Catalyst is much improved. I can more smoothly leap over an obstacle and drop into a slide. Whereas in the previous game Faith had to finish the animations of one motion before starting another, Catalyst allows you to interrupt animations and react more quickly.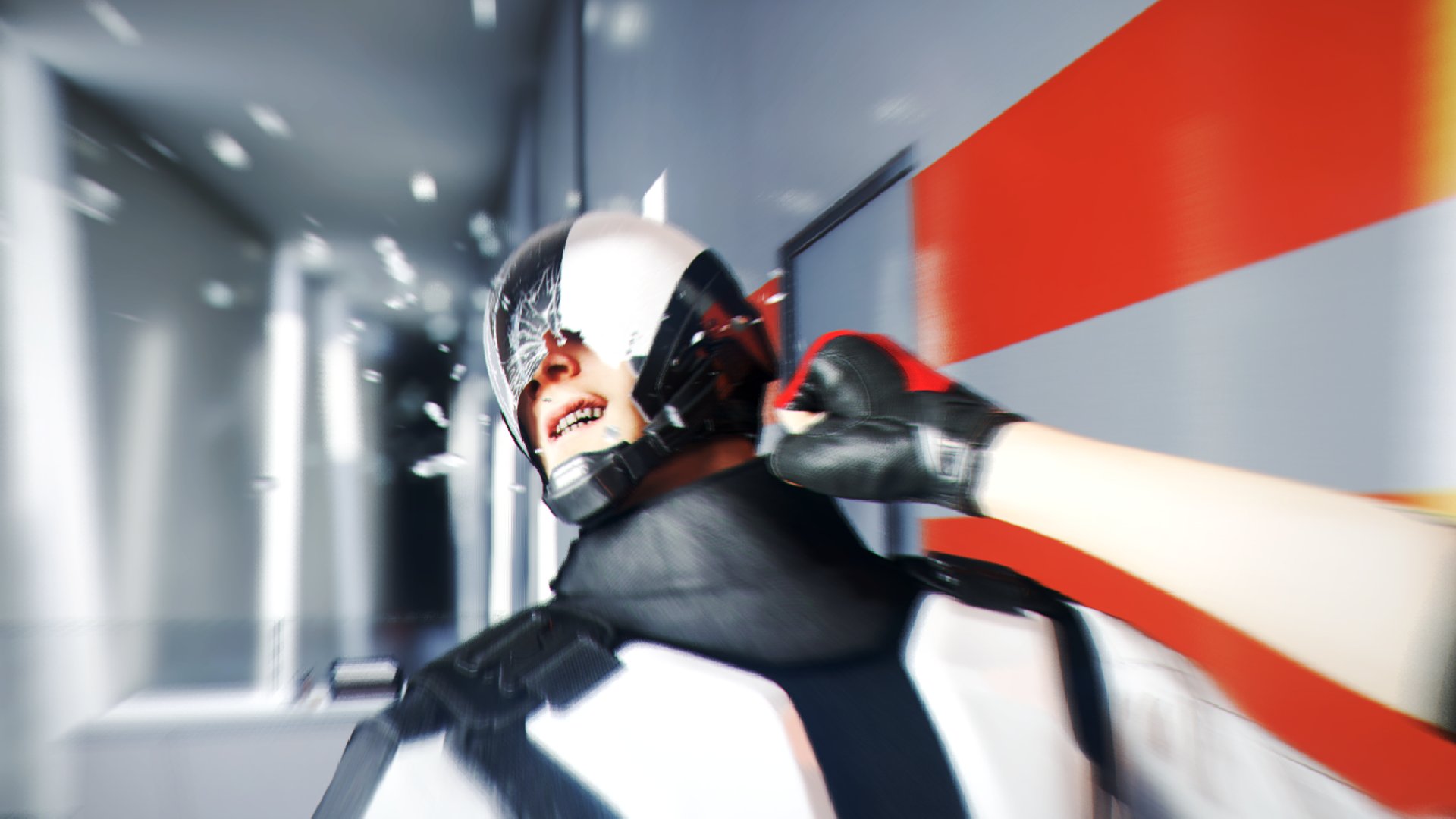 I move through the city faster than I anticipated and suddenly I see the guards I'll have to beat in order to deliver my package. The combat of Catalyst was surprisingly responsive and extremely forgiving. As I mentioned previously, a lot of precision was required in the first game, but much like the changes to the parkour mechanics, the combat is also more responsive.
I was worried I was going to leap right over the first soldier, but when I commanded Faith to take him down, she cut her jump short and landed on his head. I sprung back to my feet, and knocked another soldier off the ledge of the building to his doom. Then I hopped the gap between buildings and knocked out another foe with a flurry of kicks. There's only one guard left and he's descending stairs, firing his weapon. I try to run up and punch him, but Faith veers slightly off course. I worry that I missed the guard and will quickly be put down, but then Faith crouched down and swept the leg of the soldier. An encounter that would have assuredly left me dead in the first game was much more manageable in Catalyst.
After delivering the package, I decide to do a billboard hack. While the first mission demonstrated the combat of Catalyst, this mission shows off its verticality. Again, the forgiveness of these mechanics is what impresses itself upon me. In Mirror's Edge you had to land your jumps just right to make sure that Faith would latch onto pipes or grab ledges, but Catalyst allows for a more imperfect run to be successful. I leap for pipes and when I think I've overshot the jump, I grab on at the last minute. Before I know it, I've climbed to the top of the billboard and am hacking the system.
The last mission is to demonstrate the speed of Catalyst by sending me through an obstacle course on a timed run. Charting a course isn't particularly hard in Catalyst as it is marked out for you in red. While the first game used color as mere suggestions for players, Catalyst feels like it is more dependent on this waypoint system. That being said, when I made decisions to divert from the chosen path and forge my own way, a new path was constructed for me instantly, so there is still the ability to go off the rails.
Again, this timed run shows off the responsive controls in Catalyst. The game feels less frantic and more deliberate in the gameplay as you can quickly react to your surroundings. Did you time your slide poorly? You can quickly switch to a hurdle. Did you miss a jump? It's easier to grab onto a ledge. I complete my run with the second-best time, not bad for my first try.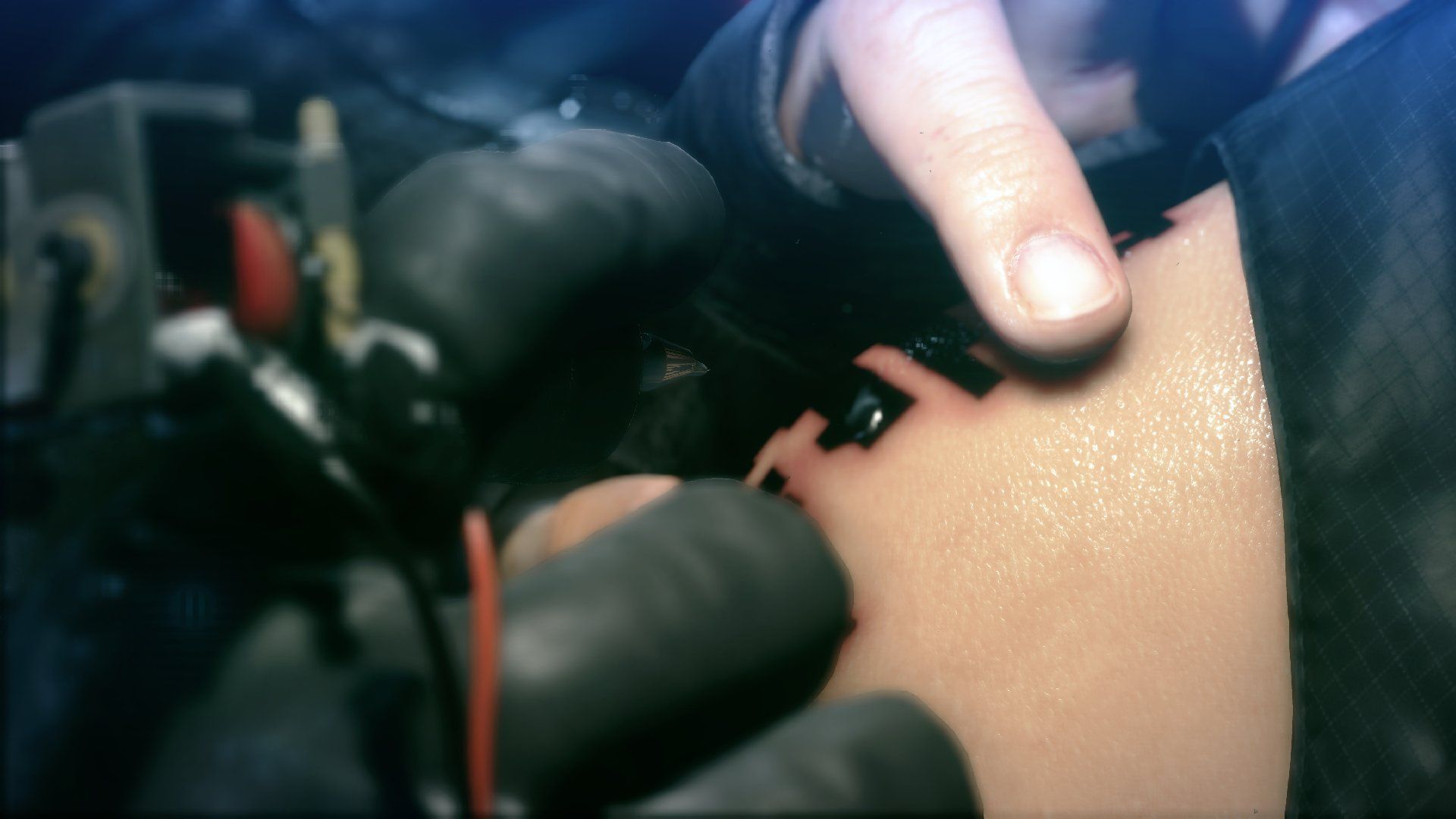 Mirror's Edge: Catalyst feels like a less restrictive game than its predecessor. Players are likely to spend less time trying to complete the perfect jump and more time hurriedly running through the parkour-friendly levels. The waypoint system means you're less likely to get stuck because you're not finding the right ledge to leap from. The combat feels more forgiving and makes it easier to roll through enemies. Hopefully, making Mirror's Edge a more forgiving game will make it even better than the original. We'll get our answer at launch.
Mirror's Edge: Catalyst will be available February 23rd, 2016 on PC, PlayStation 4, and Xbox One.
Comments