NHL 16 Preview - E3 2015
Hitting the ice on the new console generation for a second time
The NHL series from EA has been running unopposed for quite a few years now, enjoying a mostly solid experience that brought enough to the table to at least consider a purchase every year. But after a big stumble when making its debut on next-gen consoles with NHL 15, things weren't looking as rosy as they once did. This year's NHL 16 vows to correct the mistakes of its predecessor, and we got to see and play the game at E3.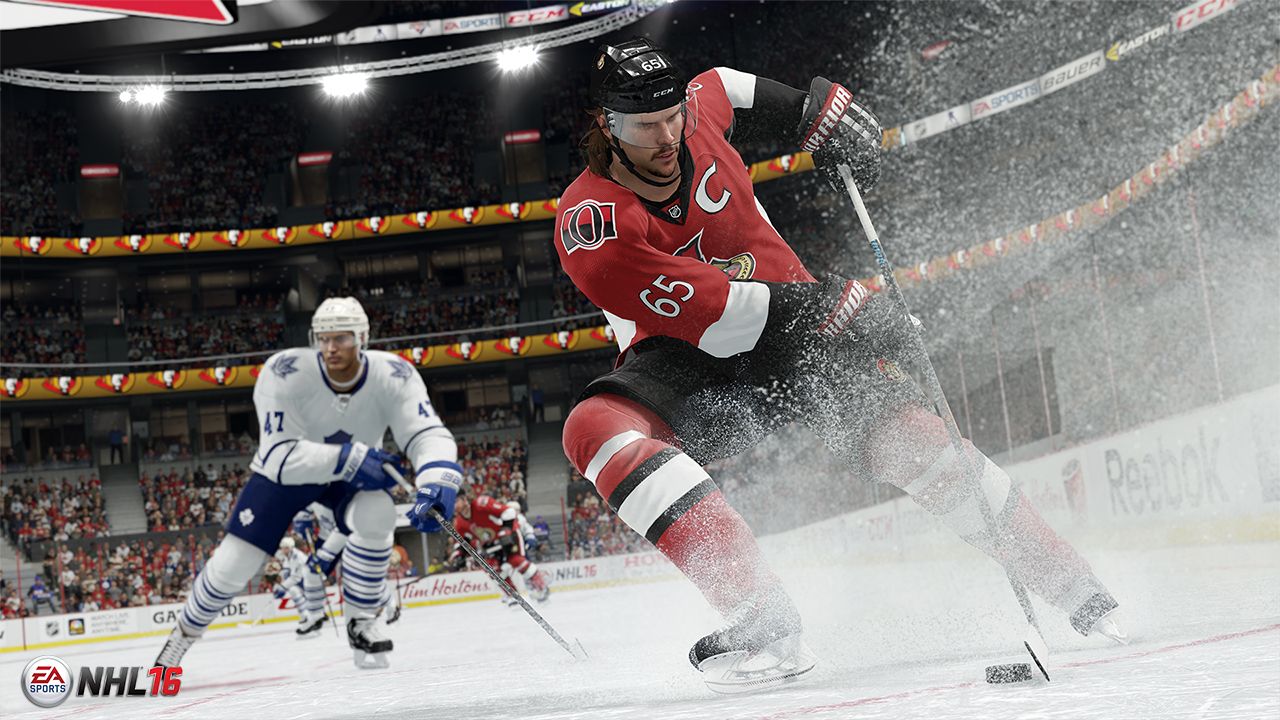 In single player, the return of AHL teams and shift simming in Be a Pro try to undo the damage of last year. As far as new additions are concerned, Be a Pro gets a new progression system that we didn't get to see. What we did see was the new player morale mechanics in Be a GM. Each player now has a morale attribute, and keeping the squad happy will be an important part of your GM duties. For example, having amassed a team of stars, the players on 3rd and 4th lines won't be very happy if that's all they get to play, because they very well know they can be on the first line at another team. So they may request a trade.
If you decide to trade a big star, this may bring big changes to the dressing room. Players will let you know they are unhappy with this decision, while others say it's OK with them. Each player will have a chemistry with all the others, and this chemistry will be persistent. So if an old teammate rejoins the squad a few seasons later, the players will get a morale boost. You can also have individual meetings with players where you choose from a few conversation options, or have full-team meetings. These meetings may have positive, negative, or no effect on morale. One thing that hasn't been made clear is how moral will affect the players' on-ice performance.
Hockey Ultimate Team will return, of course, and promises improved player management. NHL 16 will also introduce HUT Single Player Seasons for those wishing to practice before jumping into online or versus friend modes. Speaking of online options, 6 vs 6 Online team play will return, with ranked or unranked drop-in games using real NHL squads. There's also online couch co-op for drop-in games with a friend.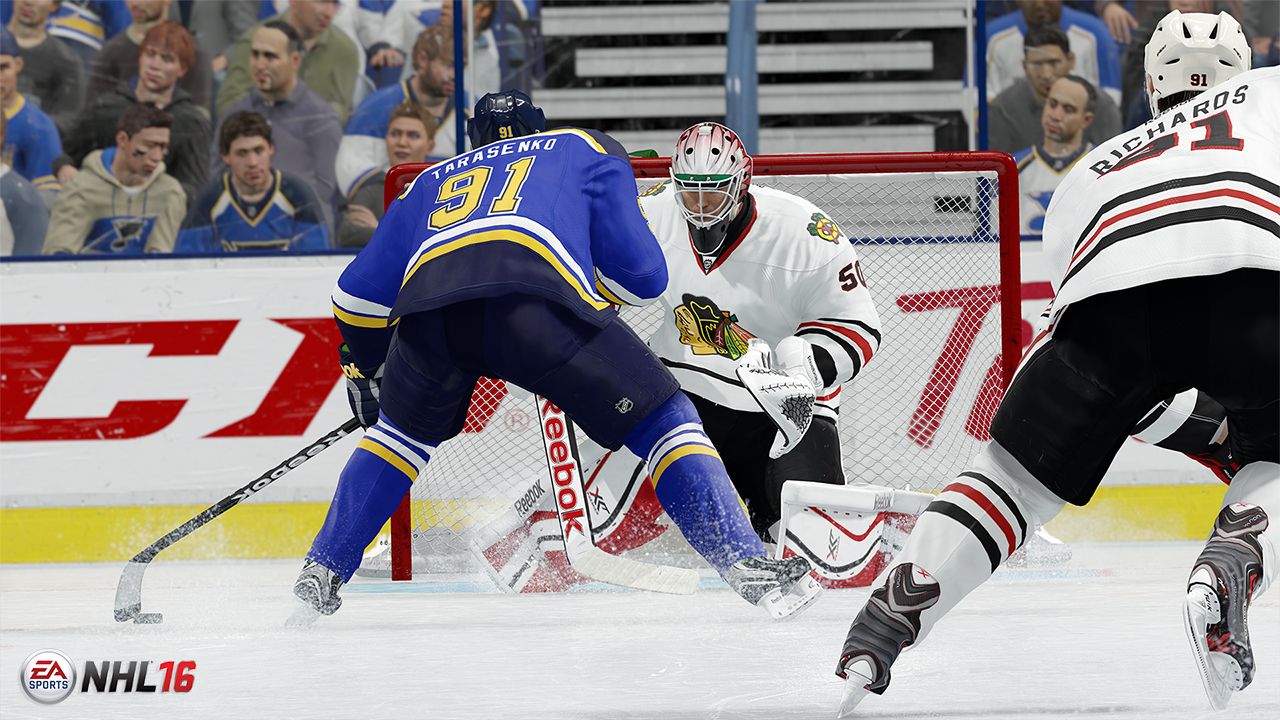 Last but not least, the EASHL returns with a new design in mind. Throughout the development, EA Sports reached out to fans and asked for their ideas on how to make the EASHL a better experience all year long. The common answer was to eliminate the character progression grind. So with NHL 16, there are now different player classes instead. Fans will be able to choose a character type that best suits their play style and also the needs of their team's current roster. No one class is the best at everything, so the goal is to achieve a balanced competition.
On the ice, EA Sports say they have taken the time to really refine every position. New mechanics and animations such as Precision Skating and Seamless Puck Pickups will ensure both offense and defense are fighting for possession with skill instead of luck. Work has been done to make players face the direction of the puck better, at both ends of the rink. Goalies also had work done, with new more precise controls for players, as well as a multitude of subtle new animations.
We had a chance to play the game as well. When covering NHL 15 at E3 and then at release last year, it was worth noting that while it certainly looked like a new next-generation experience, the gameplay didn't particularly seem all that different. Many of the animations and player behaviors were the same, and playing through the NHL 16 demo, that feeling of déjà vu was back again. It was a perfectly capable ice hockey sim, of course, but there weren't many notably improved aspects that stood out in the two matches we played with different teams.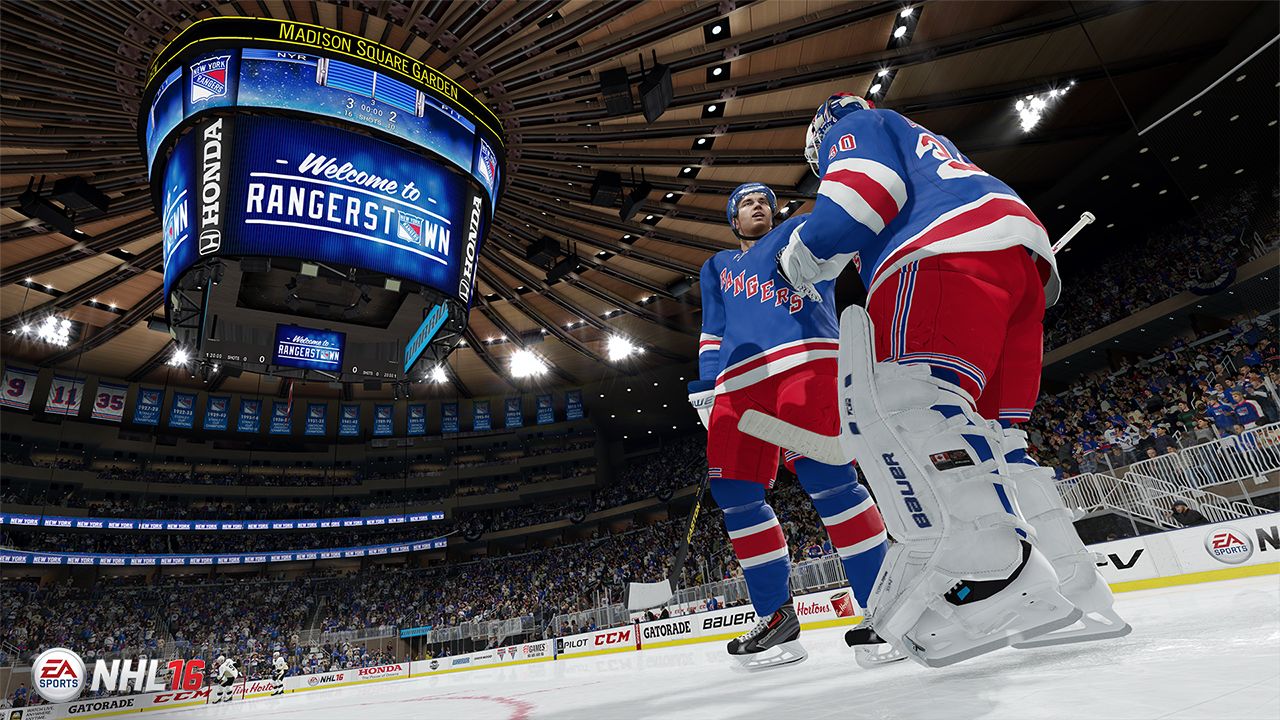 But even so, NHL 16 will already be well ahead of last year's entry if it manages to recover all that was lost, and add some new features on top of it. With seemingly no competing franchises on the market, we're hopeful that EA can at least learn from its own mistakes and continue to innovate for the small but passionate group of NHL game fans. NHL 16 will launch on Xbox One and PS4 this September.
Comments
blog comments powered by Disqus