Rainbow Six Siege Preview - E3 2015
Taking another look at the upcoming tactical shooter, this time with hands-on
Ubisoft appears to be in the mood to revisit some of the dormant shooter franchises in the Tom Clancy stable, with last year's reveal of Rainbow Six Siege, and this year's E3 debut for Ghost Recon Wildlands. We'll cover the latter in another article, and in the meantime we got to check out R6 Siege again, this time with some hands-on action at E3 2015.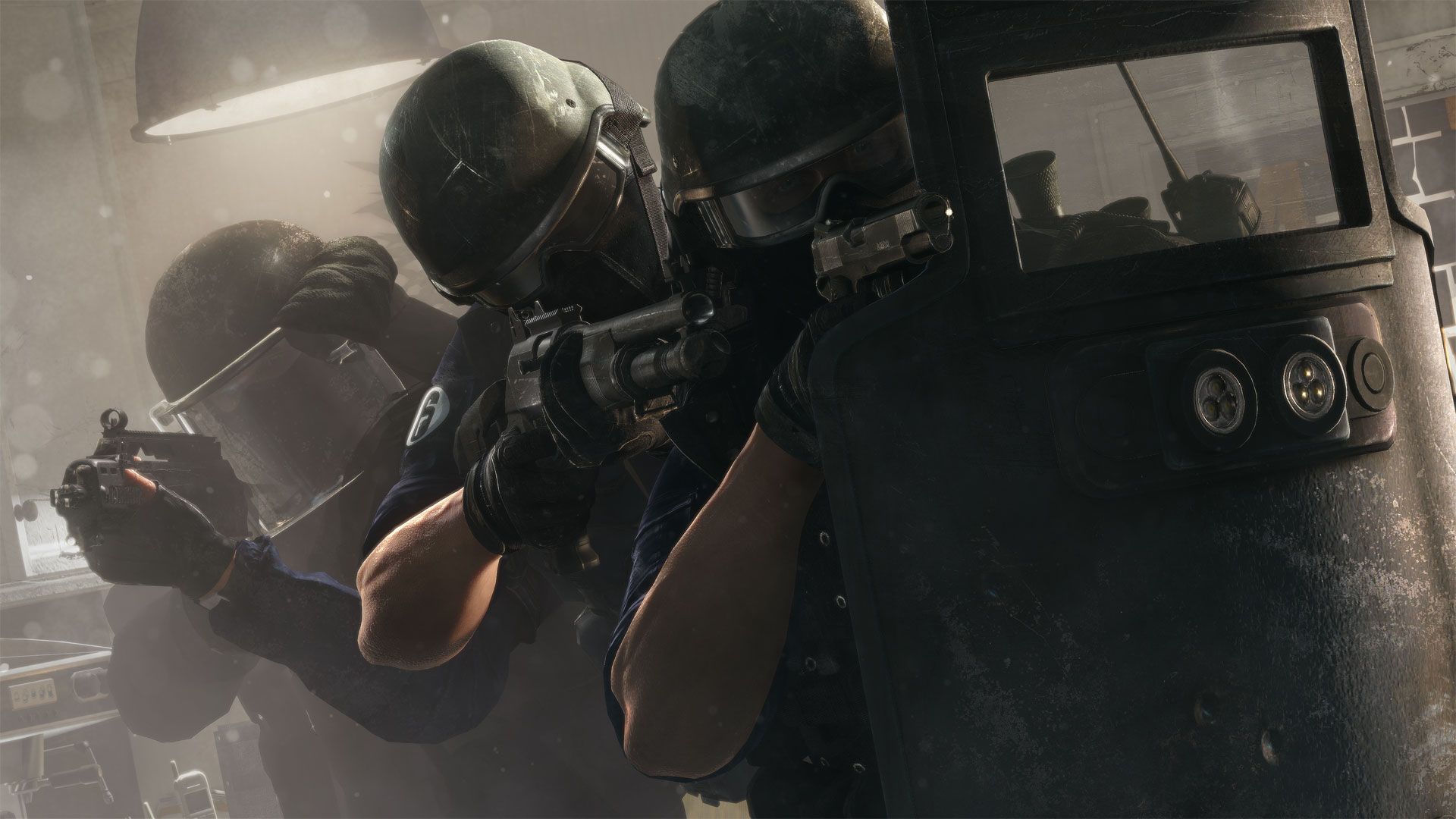 As I originally mentioned in the preview last year, Siege is all about close quarters encounters between two teams of five players. The selling points of the game are that the difficulty is high, the matches are round-based so there is no respawning, and your health is very easily taken away. So slow, methodical gameplay is highly encouraged, as is teamwork. We got to play a couple of different matches at the show, taking turns attacking and defending an objective on the map that was similar to a military style house, complete with 5 explorable floors and nearby shooting range.
My team was on the attack first. At the operator selection screen, there were a variety of soldiers to choose from. Each offered a different loadout, as well as an armor and speed ratings, ranging from low to high. They were correlated, ie a heavily armored soldier was slow moving, and light armored soldier was quick. Your weapon loadout consisted of a primary and secondary weapons, as well as a grenade and special piece of equipment, such as breaching charges, portable shield, or stun grenades. It's worth noting that there can't be more than one operator each on the team, so if someone selects your preferred character quickly, you're out of luck.
Next, the attackers vote in a poll to choose a starting location. This is a good checkpoint to see if you've hopefully got a team that's capable of making decisions together, as this will be critical to succeed. Once the location is chosen, the round begins. During the first 30 second "setup" stage, the attackers each control a remote drone that's used to scout the building and locate the target. You should try to avoid the enemies as they can end your information gathering early by shooting the drone.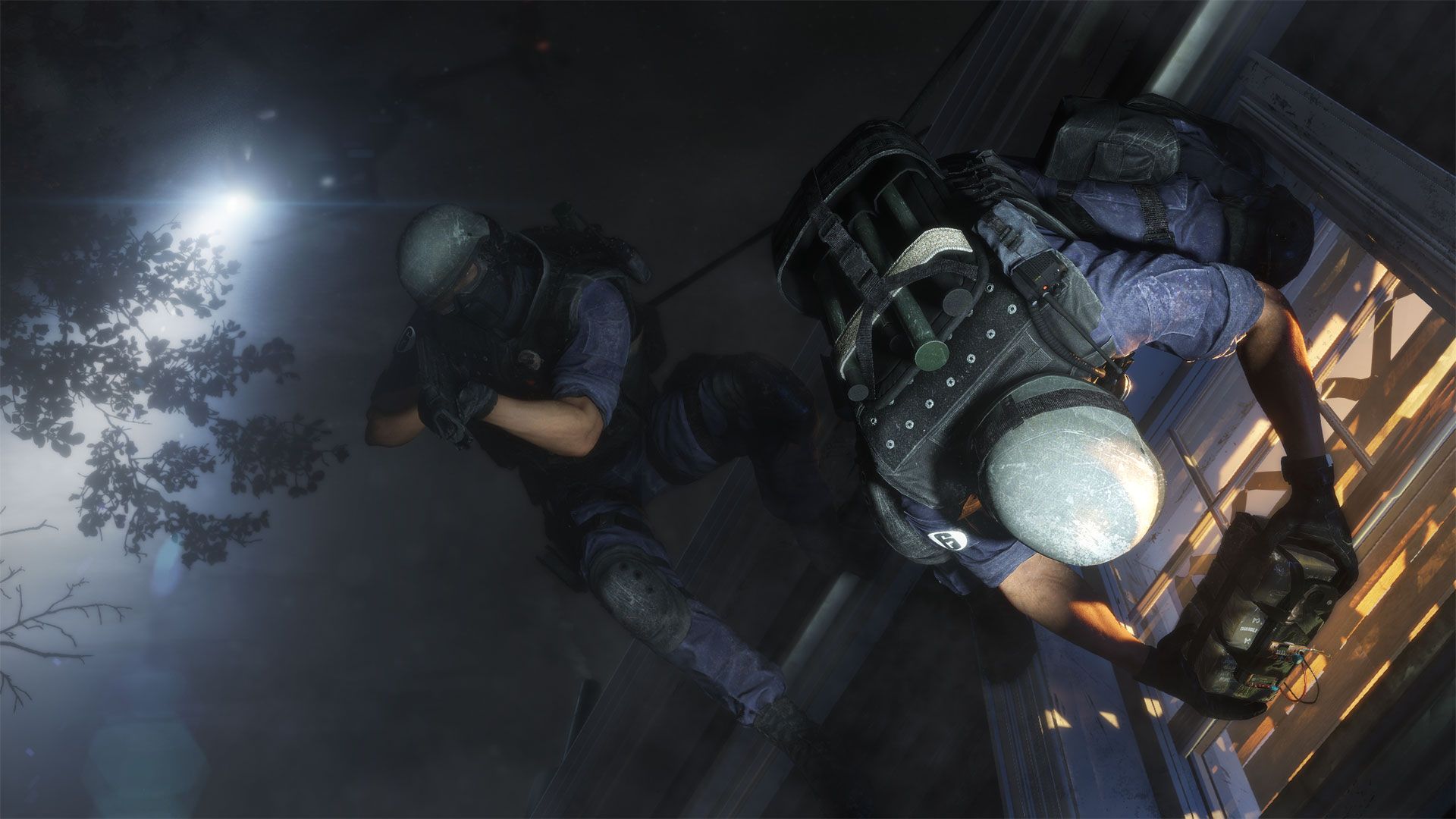 By the time the clock started ticking on the 3 minute gameplay round, we've thankfully located the objective in the house. Making it there, however, proved to be challenging. While the whole team was making their way through an outside staircase, a clever enemy used a window to pick off three of my teammates. With just myself and another person remaining, we gave it our best but eventually lost the round.
The firefights were a good opportunity to check out how the core gunplay in the game is shaping up. The recoil on guns was certainly noticeable, as was the widely varying degree of accuracy. My health was quickly depleted as well, so playing cautiously and using the lean mechanic was key to survival. As mentioned, there's no way to heal or revive, so in classic Rainbow Six fashion, Siege hopes to entice players that are looking for a more competitive experience than the norm.
It was time for us to defend, and we were once again faced with selecting an operator to play as. Things looked familiar here, except your special items were different – a deployable shield, armor for your teammates, or even a mounted minigun. During the 30 second stage where the attackers are trying to scout the area, we used this time to setup various barricades. Blocking off doors, windows, and reinforcing the walls around the objective (randomly spanwed, in the basement this time), we felt ready for the incoming assault.
We chose to play is safe and simply stick around the objective area, which felt a lot like camping. The enemies came prepared however, with shields raised, and eliminated three of our teammates, but we also took out four of theirs. It was two versus one, and while I covered the various entry points, my teammate used a heartbeat sensor special tool to try and locate the remaining attacker. After a few tense moments, we were alerted that the enemy was disarming the objective. We turned around, and realized with horror (and some amusement) that we've actually barricaded ourselves out of the objective room – and the attacker found another way in from elsewhere. We couldn't get to him in time, and the round was taken by the opposition again.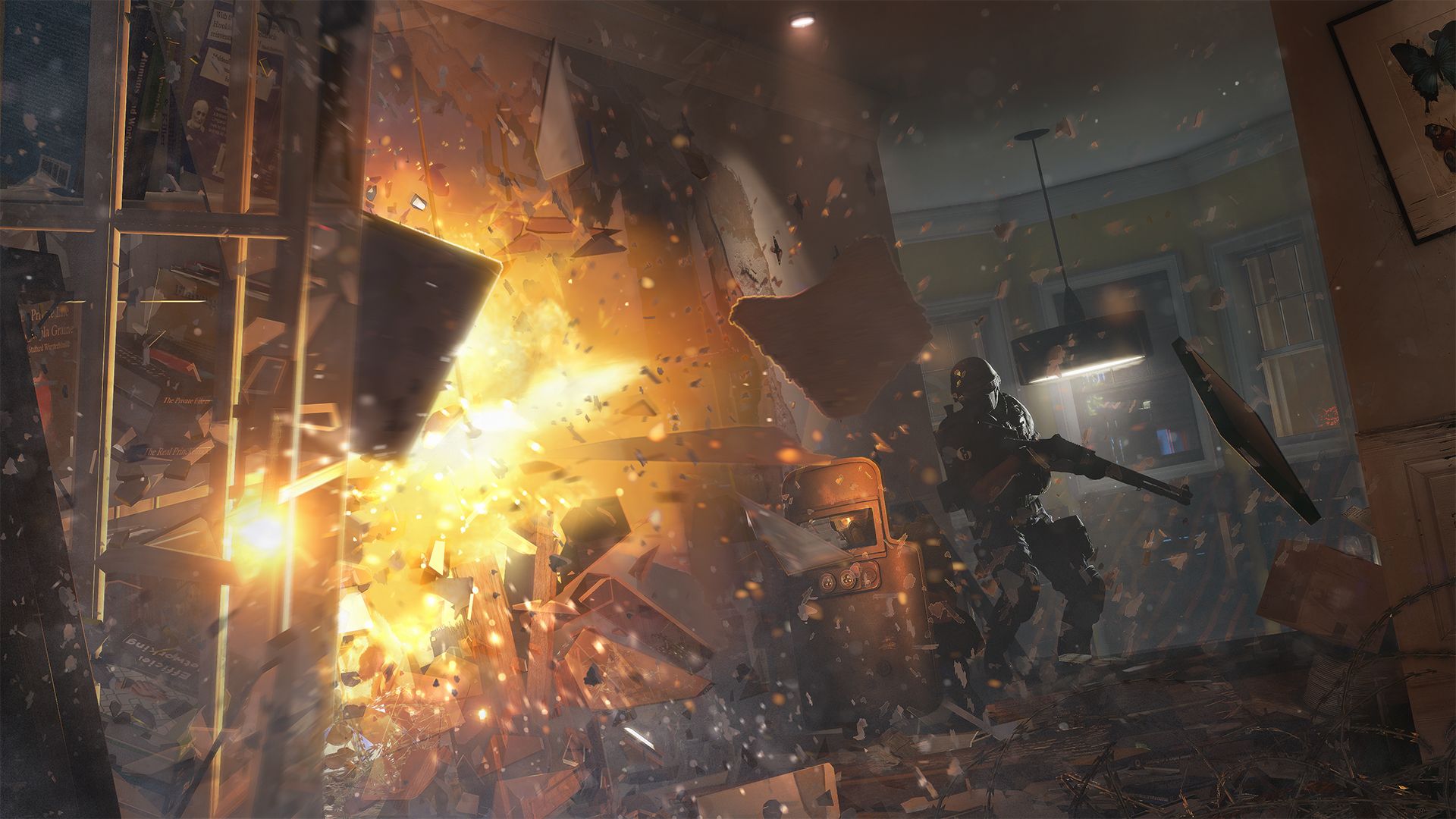 I went on to play a couple of more rounds, and they actually did go my team's way. But the early going, when you're still learning and adapting to the mechanics, was the more notable. It also goes without saying that, as in any multiplayer game that so heavily relies on teamwork, much of your success will depend on the team. I can certainly see myself winning a few more rounds than I did if some of my teammates were a bit more experienced. So, if you're planning to join the Rainbow Six Siege forces, be sure to recruit some friends, otherwise you may not have a very good time.
The development team behind the game seems committed to not only bring back the more classic shooter feel of the older Rainbow Six games, but to do so with the help of fans. A closed beta was already held earlier this year, and another is planned for September. Ubisoft has also announced during its press conference that the Terrorist Hunt mode will make a return. If all you've read so far entices your interest, look for Rainbow Six Siege to reach store shelves on October 13th for PC, Xbox One, and PlayStation 4.
Comments