Gigantic Preview - E3 2015
A first look at the new action MOBA for Xbox One
E3 2015 showed a marked push in consoles and developers encroaching into the PC territory with co-op multiplayer experiences and MOBA (Multiplayer Online Battle Arena) games. Gigantic takes a little from column A and B in that respect, hoping to capture the huge trend of MOBA PC games like League of Legends and Defense of the Ancients and make them a console hit. I had the chance to sit down with the team from Motiga to learn more about the game and see it in action. The game is in Alpha right now and will go into Closed Beta in August.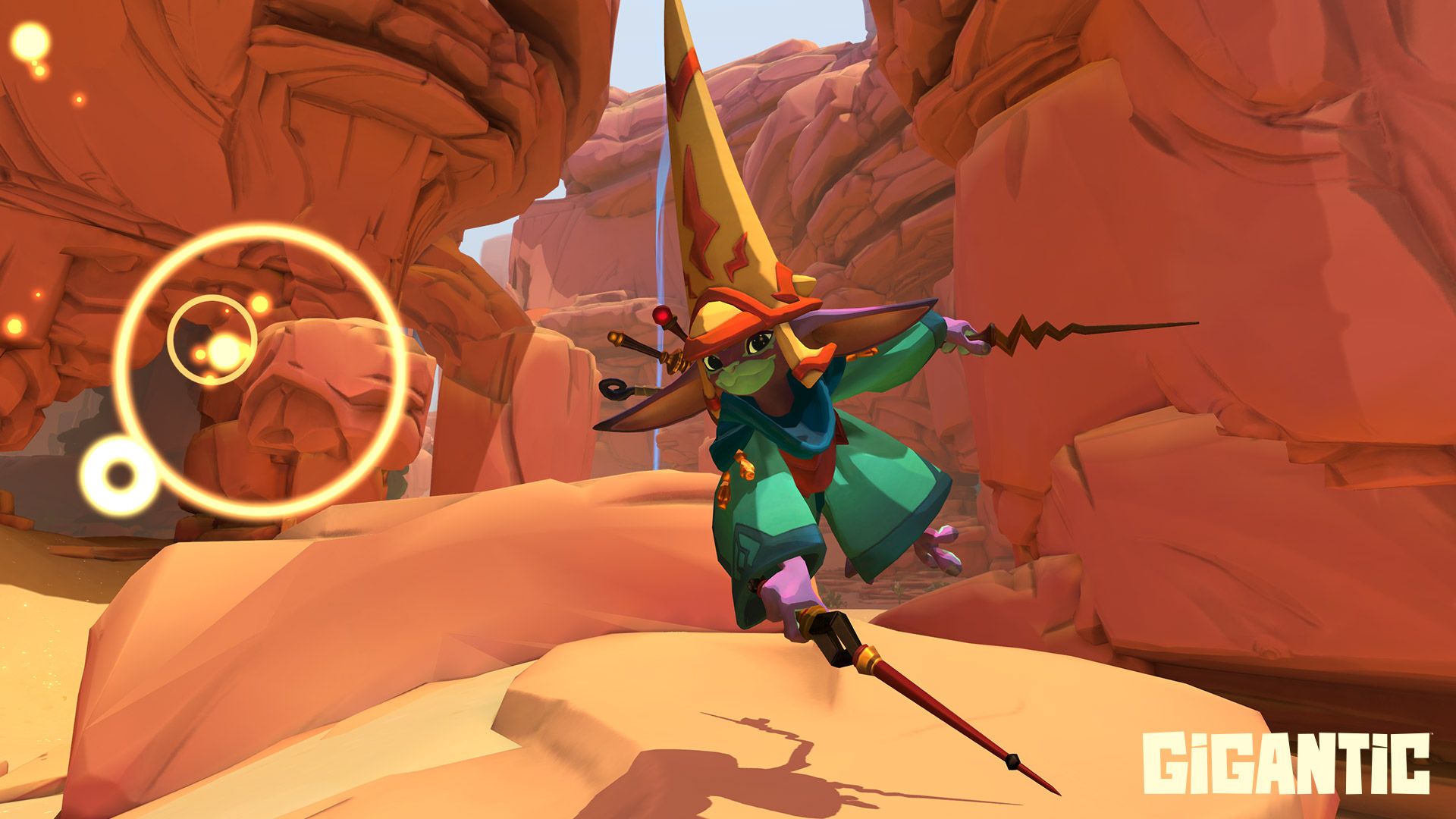 In Gigantic, the developers' aim was to build a very dynamic and satisfying F2P PvP experience, creating an environment ripe for dramatic reversals and rapid turning of tables. It's 5v5 PvP and characters on your team can't be duplicated, meaning that each team has balance. Heroes are designed to be diverse, built for people with different play-styles and gaming backgrounds. There's a sniper if you want one, a brawler character, the quick stealthy character, and many more. Basically, if you think of gaming archetypes, one of them will be in the game.
In the level that we saw in full PvP mayhem was your typical desert setting, which took place in what appeared to be a canyon. Here, you have your tight gullies, sparse streams, fallen boulders, and thin ledges. Ambush opponents, trap them in choke points, or camp with your sniper - you need to utilize your chosen character's strength within the environment to adapt.
Scattered across the level are summoning points where you can select helpful units ranging from those that heal your surrounding team (a Bloomer) to those that will attack the enemy team (a Young Fire Drake), or support you in some way (Cerberus shows the location of enemy magic users). There are also points along the arena that you can control, which bestow the team and players with beneficial points to summon other helpers. You can also upgrade these points.
So what's with the name? Each team has a "gigantic" mythical creature called a "Guardian", and it's your job to defeat the enemy Guardian while powering up your own so it can wreak havoc across the arena. Guardians come in a variety of flavors, from your archetypal dragon, to griffons and a naga. In true gaming fashion, the classic rule of "three" applies. You have to score three hits on the Guardian's shiny gem/heart to defeat it for good. However, you have to power up enough (by defeating enemies and earning XP) to break the shield.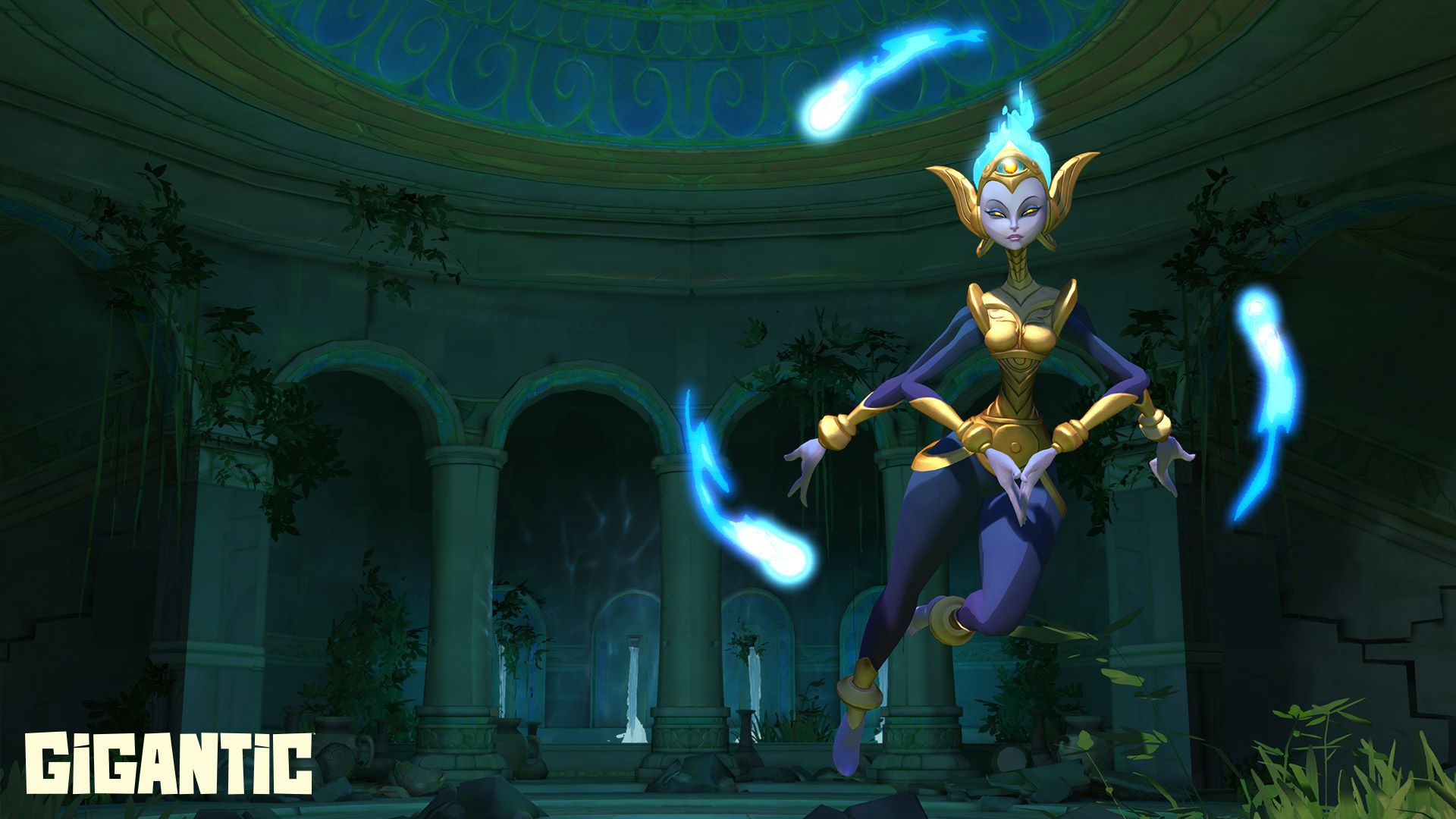 Combat-wise, it's standard fare: you have a constant attack you can fire off, while other skills require a cooldown. XP is earned by defeating those on the other team and allows you to level up. Leveling up grants you access to a variety of branching skills to give you a further advantage in the battle. This can be anything from increased stamina, better skill cooldowns, or deflection skills for projectile-heavy enemies. Again, it's up to you to decide what skills and abilities best suit your situation, adding another layer of strategy. Put points into focus which lets you pull off more powerful ultimate moves, or upgrade resource points around the map, giving you better creatures.
Something that has to be touched upon is Gigantic's art style. Its lovely looking, cel-shaded environment is a real treat. In MOBA games, we're used to seeing less gritty, more colorful environments, but nothing that looks quite this nice.
As for how the game plays, I have to agree with the team's statement that there is a character for everyone. I gravitated more towards the stealth hero who had the standard dual daggers and invisibility. That's my jam. Battles were fast and fun, and skill upgrades (which are permeating every MP game) provide a constant need to progress. Character diversity is there if you want it, and it was fun to switch it up to Margrave, the close combat character.
My biggest concern lies with the level diversity and I just hope there will be more in the future. Though limited levels may appeal to a number of MOBA players, on console, players could be looking for more diversity, especially if MOBA games don't usually appeal to them. Also, MOBA games can be somewhat unforgiving to new players - more so than any other genre in my opinion. It will be interesting to see how Gigantic and many other big MOBAs coming to console will fare.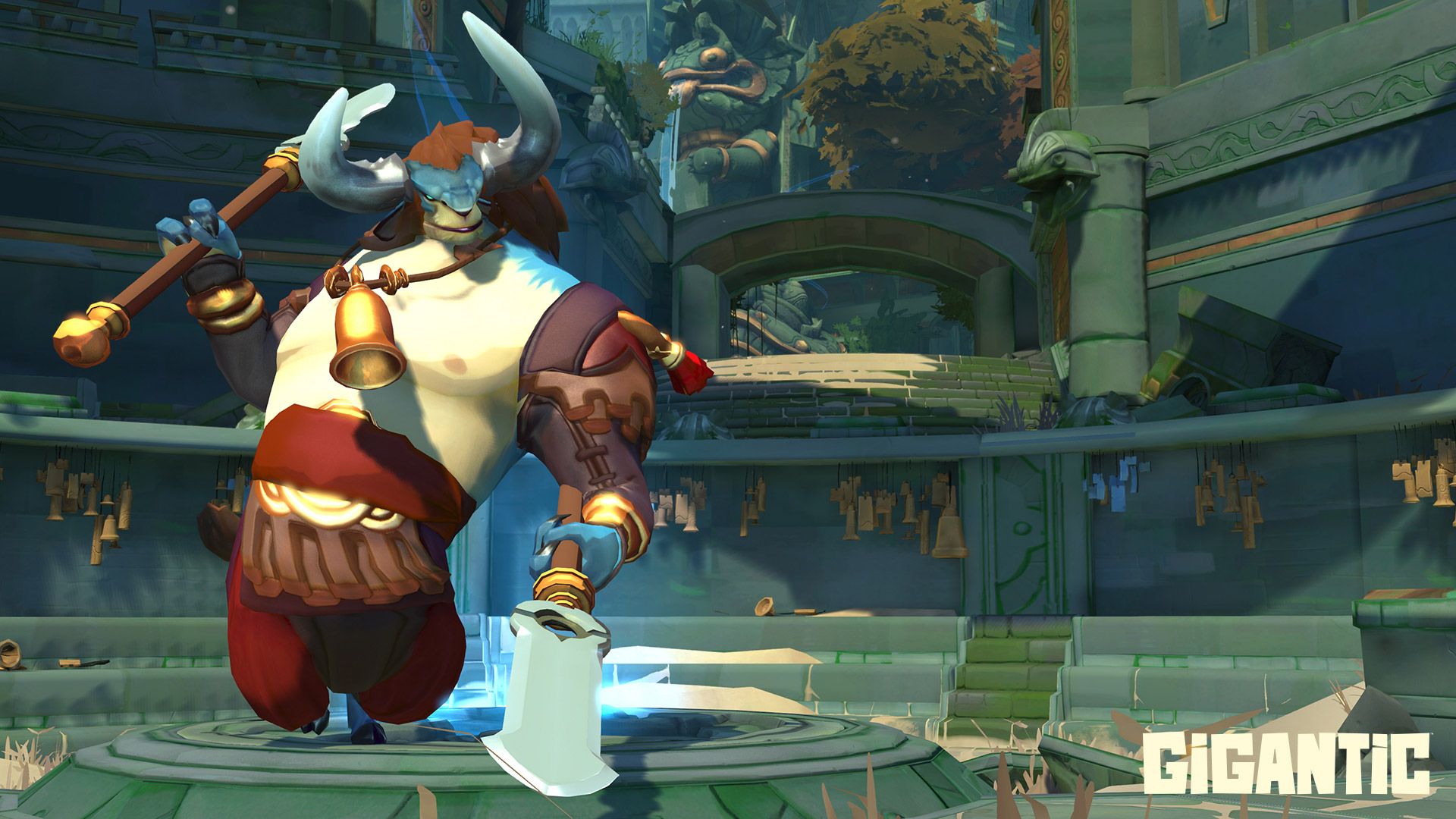 Gigantic is set for Windows 10 and Xbox One release, with players being able to take advantage of cross-platform play, as well as carrying over their experience as they hop in between the games on the two platforms. At the moment, Gigantic aims to have at least three levels available on launch, with more to come in the future. There is no word yet on how the game will monetize itself, but it seems probably that it may go down the route of cosmetic items and "heroes of the month" that have proved popular and profitable for other MOBA games.
Comments
blog comments powered by Disqus