Time to upgrade my PC! (Blog)
My Graphics card suffered an untimely death, but I plan to upgrade. Modern Warfare 2 review and some good doses of LittleBigPlanet
Sadly my Graphics Card (ATI 2900xt) passed away today, aged 27 months.
I was having crash problems in Modern Warfare 2. It would just go blank mid game. Anyway it started happening more and more. Then it would happen in all games after like 5 minutes. Finally it would instantly happen when I started a game. Eventually it went black and stayed black and would not display anything on restart. The warranty was 2 years so I'm out of luck on a replacement. I'm now running my onboard 6100 gpu, I will say having on board gpu as a backup is a wise choice even though I can't really play any games with it my pc is still very usuable!
On the upside this greatly advances my plans for a computer upgrade and I have been going through some builds. I'll be going with an AMD system again! I've been looking at something like the following
AMD Phenom II X4 Quad Core 955 3.2GHz 8MB Cache (AM3) - Black Edition
XFX HD5850 1GB, DDR5, 256bit, PCIE, Dual DVI-DL, HDMI (HD-585A-ZNFC)
Corsair TX-650 650W ATX Power Supply
Gigabyte GA-MA790GPT-UD3H AMD Mainboard - 4x DDR3 / 6x Sata Raid / 1x IDE / Gigabit Lan / Onboard VGA/DVI/HDMI / AM3
OCZ 4096MB 240-pin DDR3 Platinum 1333Mhz PC-10600 Twin Pack (2x 2048mb sticks) w/heat spreader, CAS7-7-7-20
I will probaby get another hard drive. Western Digital 1TB to go along with my numerous drives already and install Windows 7 64 bit on there. The 5850 card comes with DiRT 2 coupon which is nice, you don't see many good game bundles anymore.
I'm probably going to order these parts soon because I want to get back to some gaming (Risen and MW2 mp) and it's rapidly approaching christmas time which means holidays for me.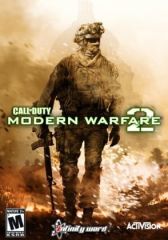 I managed to get through the single player of MW2 and play a fair chunk of the mp. Overall I'd say it was a good game but the multiplayer on the PC is gimped in comparison to COD 4 and most other shooters. There is no denying this fact, even though it isn't horrible it could be better. I'll probably still play some more mp, it's mostly good fun and there isn't much else on the multiplayer table.
Check out my review of MW2 here
Game releases have slowed, at least on PC. Not much left for me this year but I'm interested in getting Dragon Age Origins at some point. DiRT 2 looks ok and from the ps3 demo I played it should be fairly fun.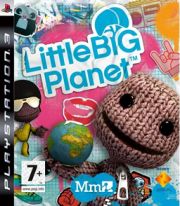 I've been playing some Little Big Planet on PS3. It's a pretty amazing game, I have gotten quite a few laughs out of it when playing with random folks online. It's a platformer where you collect these bubbles and do all this crazy bouncing, driving, hanging, destroying. What's more is it comes with a very very powerful level editor to create and amazing variety of things, the music is also really good.
Comments