Broken Age Review
Clicking good fun
And so the tale is told, at last. Double Fine's famous (or infamous?) Kickstarted point and click adventure game, Broken Age, is finally finished. After releasing the first of two acts last January, the second half has now dropped too, thus completing one of the most widely talked about crowd funded games to date.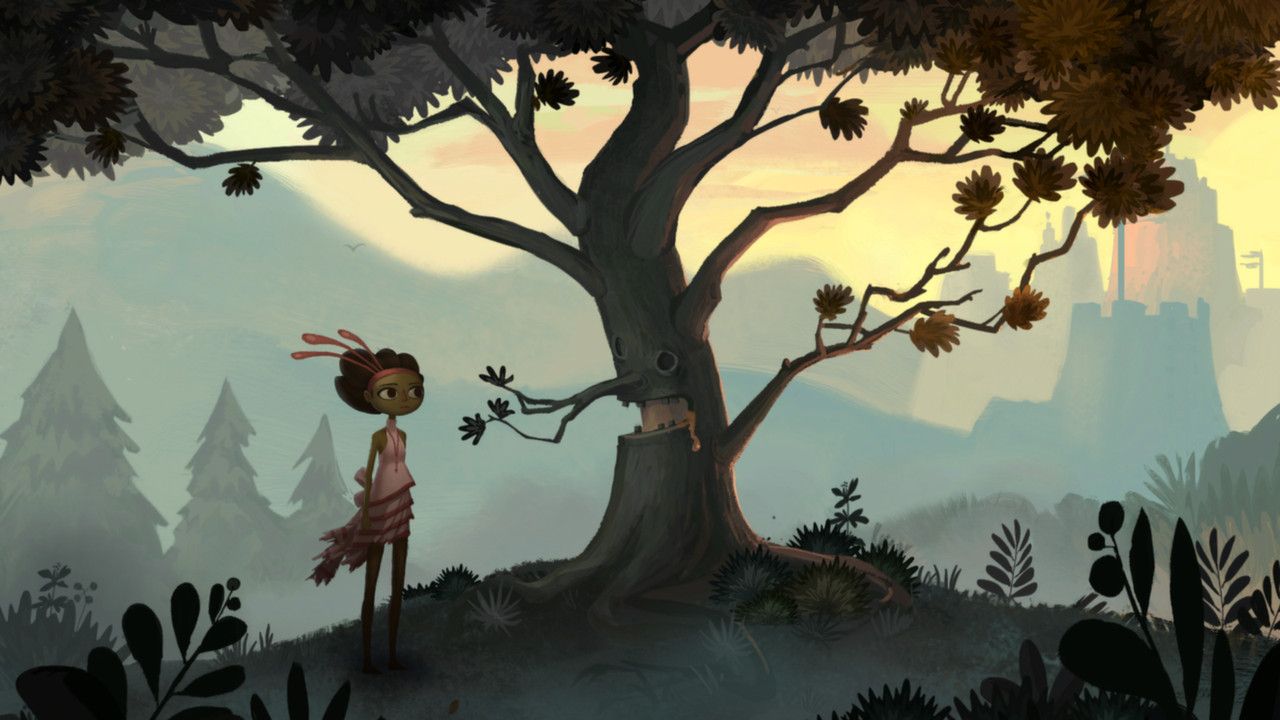 A lot is riding on Tim Schafer's nostalgic adventure, too – not least the general games industry's opinion of Kickstarter as a viable means of funding games – but Schafer's own much-loved company, Double Fine (responsible for such cult classics as Psychonauts, Brutal Legend and Costume Quest). It seems that for a long time – since before the decision to split the game into two acts – that the perceived opinion on the project was that the whopping $3,336,371 raised for the game had been mismanaged at best and misused at worst, with many losing faith and outsiders directing snidey, hidden-behind-their-keyboard-hate at the game. However, get past the trolls and sceptics and there has been a large, vocal crowd dying to see how this gorgeous fairytale reaches its conclusion.
And whatever your opinion on the finished product or how it came to be, you have to admit that the game is gorgeous. The first thing you're going to notice is the intense, visceral brush strokes and texture of the game's painterly, story book aesthetic. As I said in my preview of Act 1 last year, basing the game's overall look on the style of painter and fine artist Nathan 'Bagel' Stapley's work (who's also Lead Artist on the game) was a stroke of genius. It looks both like an interactive cartoon, and yet has the depth, tone and weight of real hand painted work. Frankly, I've never played a game that looks quite like it.
Complementing the visuals are the equally memorable and stirring score provided by Schafer alumni Peter McConnell. The melodies always suit the tone, whether upbeat and chirpy, suitably melodramatic or downright moody and alien. It's a real treat for the ears.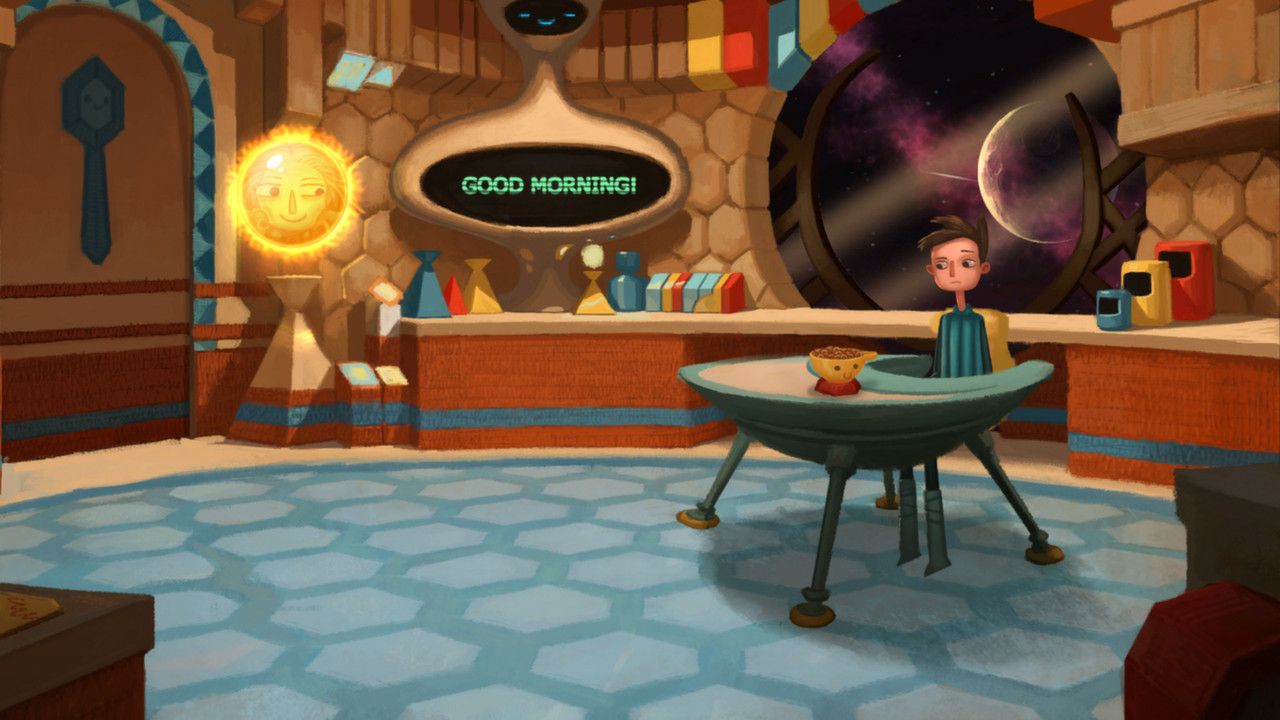 But let's get to the game, and the game as a whole as it now stands. As well as being split into two acts, it's also a game of two halves right from the beginning, the narrative intertwining two parallel coming of age tales that can be interchanged at any time; that of would be sacrificial offering, Vella, from the sleepy town of Sugar Bunting, and quiet teen Shay, stranded on a mollycoddling spaceship with overbearing AI parents controlling and restraining his wishes for grander adventures. These two disparate stories seem to have almost nothing in common to begin with, and it often feels as if you're playing two entirely separate games, until they finally intertwined at the cliffhanger of last year's Act 1, which I will say nothing more about.
Despite enjoying both strands independently in the first act, I was unsure if I felt it came together as a whole. However, now having played the whole thing, it seems to have 'clicked' and everything feels a little more cohesive, due to plotting issues that marry the two protagonists' worlds in the second act. As stated above, it's difficult to talk about this without entering spoiler territory, but just know that those who felt that things were a little disjointed can largely relax regarding Act 2. However, I still have issues with the story as a whole – it seems just a bit too random, even with its more cohesive nature as a whole package. Still, I've always believed Schafer to be a better writer of dialogue, moments and characters, not to mention the interesting worlds he creates, as opposed to compelling narratives in their own right, and Broken Age does not disappoint in this regard. Characters are offbeat, whacky, sad and often hilarious. Highlights are the likes of the talking spoon, knife and fork from Shay's ship, each with unique personalities and even having an odd love triangle between the three of them. I particularly like Dutch, the gangster-sounding knife, who often responds to Vella's "I don't want to cut that" with a gruff "that's because you haven't tried it!" It's genuinely funny and charming stuff that kept me clicking my way through the story with a smile on my face.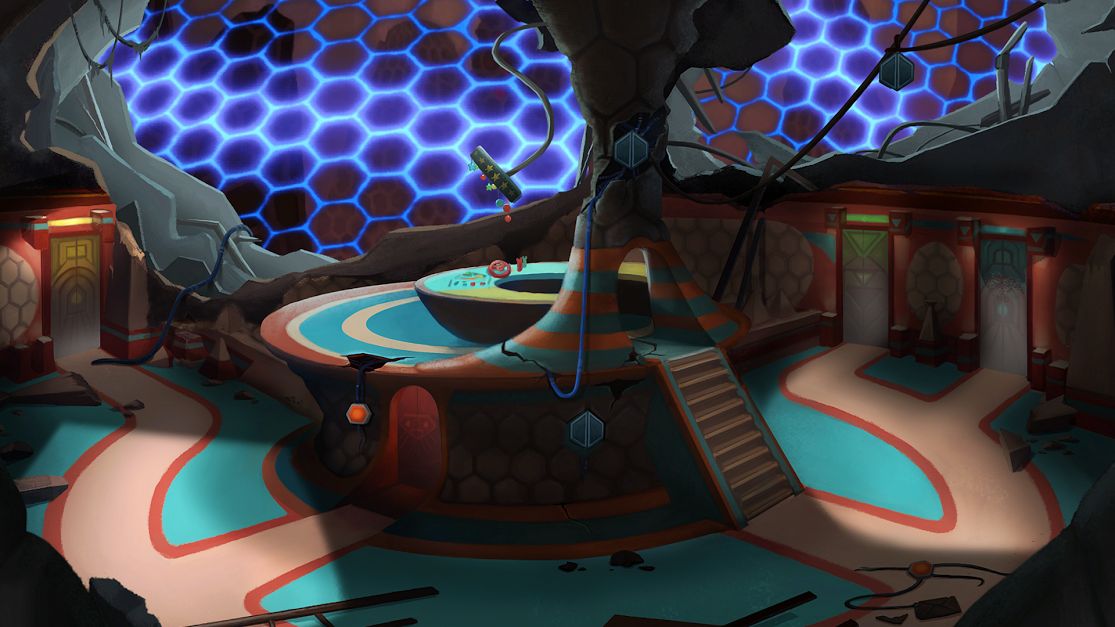 And there's an impressive voice cast uttering those humorous lines as well, featuring the likes of Elijah Wood, Jack Black, Mass Effect's Jennifer Hale, Adventure Time's Pendleton Ward and fan favorite Wil Wheaton. But for me it's newcomer Masasa Moyo, who plays female lead, Vella, who steals the show. Whereas I was always aware that Shay was voiced by Elijah Wood, who plays the character with an introverted, softly spoken tone, Moyo by contrast owned her character, and indeed every scene she was in, causing me to be much more emotionally invested and involved in Vella's half of Broken Age's epic quest.
Regarding gameplay, not much has changed from Act 1. It's still absolutely a point and click adventure game, riffing on the style of Lucas Arts' classics that Schafer worked on in the '90s such as Grim Fandango and Full Throttle, but really that was the whole point. Broken Age was such a successful Kickstarter campaign because it targeted a niche market, hoping to resurrect a fallen genre. And although I can't say it has single-handedly done that, it has at least brought this style of game into the present consciousness and provided old fans with something new to chew on. However, I'm not convinced Broken Age is as deep or clever as some of Schafer's past work – or indeed any better than current contemporaries such as Amanita Design, responsible for the likes of Machinarium, Samorost and Botanicula.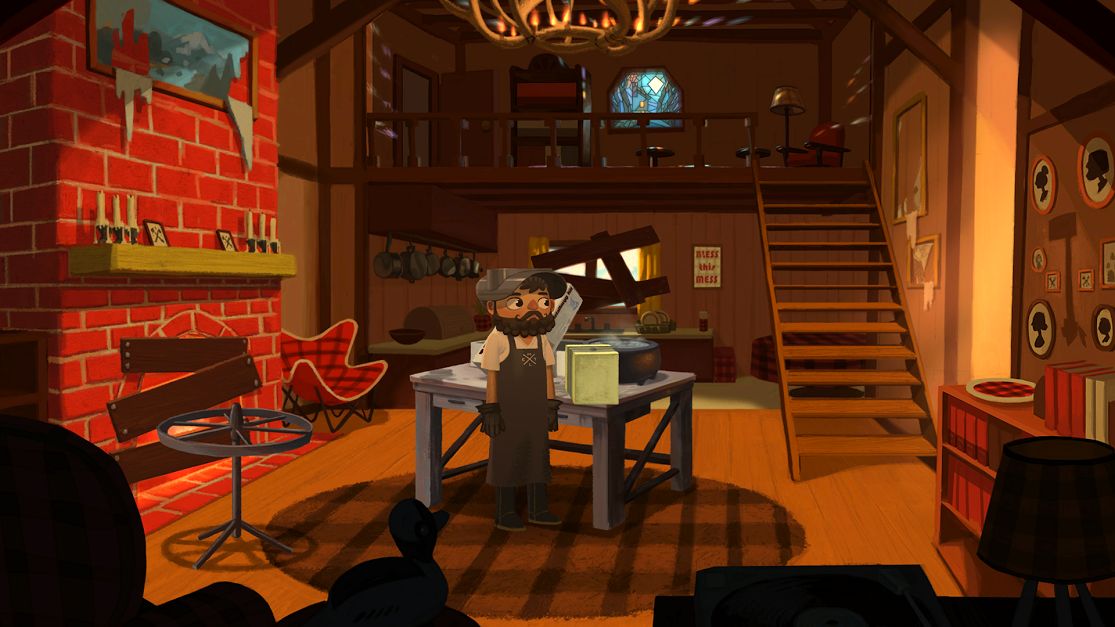 Act 2 ratchets up the difficulty on puzzles a little bit, but more often than not they're a little convoluted and involve a lot of backtracking, which wouldn't be so bad if the majority of the second half of the game took place in new areas. Sadly though, it doesn't. One of my favourite things about the first half was the joy of discovery; finding the cloud town of Meriloft for the first time, or bumping into some odd character that made me laugh. However, Act 2 mostly involves the same locations and characters as Act 1, leaving me ever so slightly cold, despite the fact everything was still very charming and funny.
Overall, I enjoyed my time with Broken Age and it's an easy recommendation for the art and humour alone, but some players might find the constant fetch questing and the frequent 'bring item x here' puzzles a little grating. Still, for someone like me, who has followed the game since before it even had a title and consistently watched the excellent documentary series chronicling the game's development (a totally worthy and interesting watch, by the way) it's satisfying to reach Broken Age's conclusion. So if you've been following Broken Age with even half the interest that I have, or played last year's Act 1, you owe it to yourself to see the story through. As ever with Schafer and Double Fine, I find myself excited and cautiously optimistic to find out what they're working on next (please let it be Psychonauts 2!), but until then, happy clicking.
Our ratings for
Broken Age
on PC out of 100 (
Ratings FAQ
)
Comments
blog comments powered by Disqus