The Order: 1886 Review
Victorian-Era London has never looked so good, but we wish it played better
With many franchises shifting focus to include (or consist entirely of) multiplayer, the art of telling engaging, memorable stories in games is a fleeting notion. Some games are determined to fill the void, however, with the likes of Wolfenstein: The New Order and Beyond: Two Souls just to name a few recent examples. Sony has always held a good reputation when it comes to giving developers a chance to create something unique, rather than bowing under the demands of the market. Their latest published game comes courtesy of Ready at Dawn, a studio that until now was best known for its ports of the popular God Of War franchise. It's undoubtedly risky to allow a studio to create a new IP for the first time, but that's exactly the kind of flexibility Sony frequently offers. Arriving in stores this week, The Order: 1886 is the result of those efforts.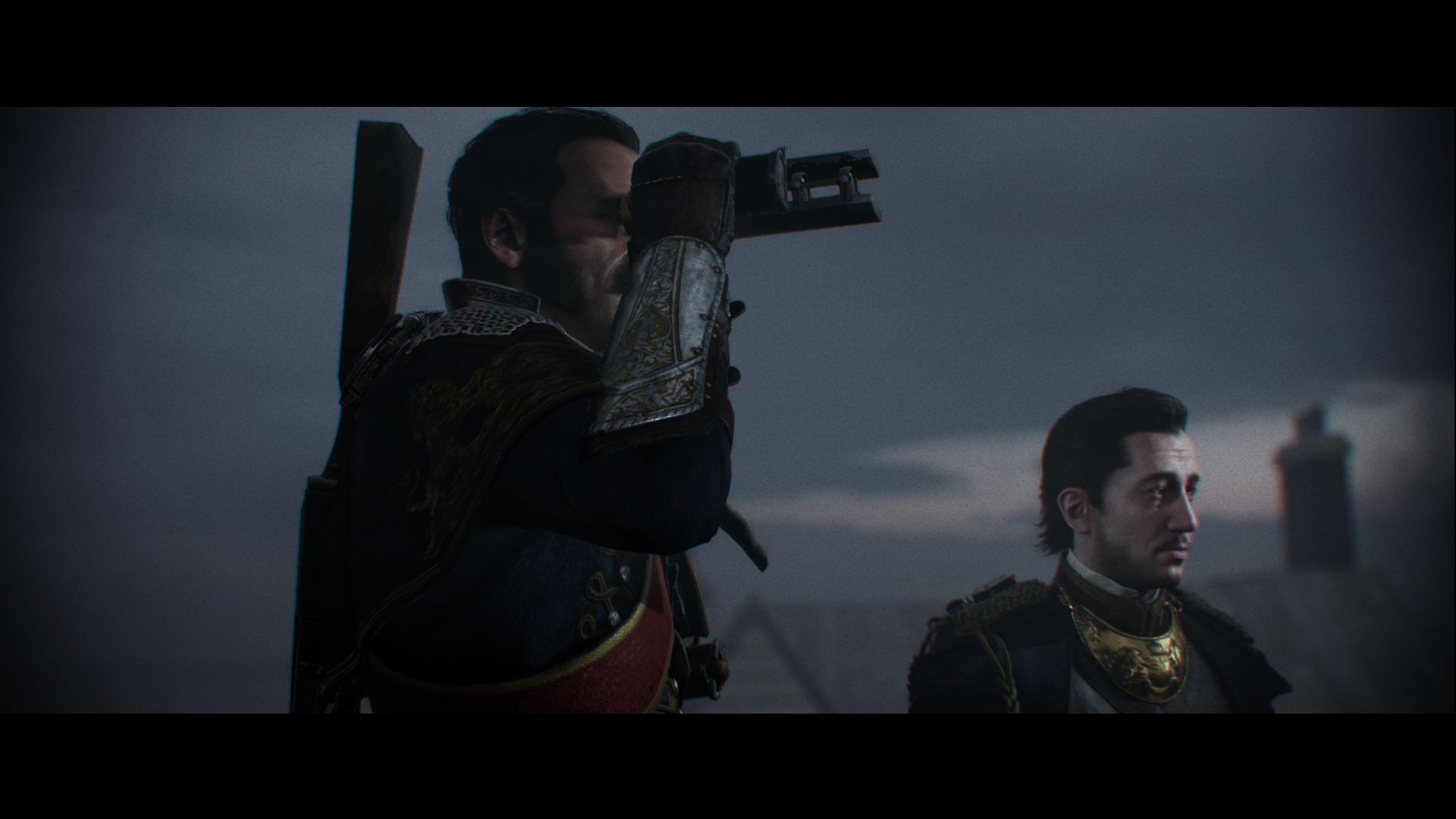 The game takes place in a Victorian-Era London, but in an alternate version of history where mythical creatures and futuristic technology must co-exist. Players assume the role of Sir Galahad, a member of an elite order of Her Majesty's Royal Knights. Parallels are of course drawn to the real order that existed in the 1800s, complete with choices of attire, political influence, and even the round table for council meetings. The purpose of The Knights of The Order is to protect the people and lords of London from criminals, but more importantly, the Half-breeds. These creatures can swap between human and Lycan forms, and have been at war with The Order for centuries. The Knights are no ordinary humans either, however. They possess the power of Blackwater, a mysterious liquid that allows them to live far longer than ordinary humans, and heals nearly all wounds with time.
As Sir Galahad, players become embroiled in a tale of mystery, deception and corruption. There is a revolutionary movement in parts of London that's causing the nobles headaches, with frequent raids on the East India Trading Company, the largest financial organization in the city. You and your squad of Knights are tasked with solving the mysteries of re-emergence of the Lycans in the city, as well as putting an end to the anti-government rebellion once and for all. But over the course of the game, players will learn that not everything is as it appears, and that greater dangers lie closer to home than you might think.
What makes the game stand out is its storytelling techniques. Employing the oft-lost art of "Show, don't tell", the narrative is well-paced, starting off as a slow burn and eventually leading up to an exciting apex. It's further boosted to excellence by well-written dialog, interesting characters, and expertly created scenes. The game is full of cutscenes, but rather than be frustrated that they cannot be skipped, you more than likely will put the controller down and watch with great interest. You're almost never alone and the supporting cast does a great job of providing a variety of different perspectives on the events. And Sir Galahad himself, of course, makes for a memorable and relatable character. The Order is definitely a title that's worth playing for its 6 to 7 hour campaign if you're interested in what excellent writing, voice acting, and movie-like camera work can look like in our interactive medium.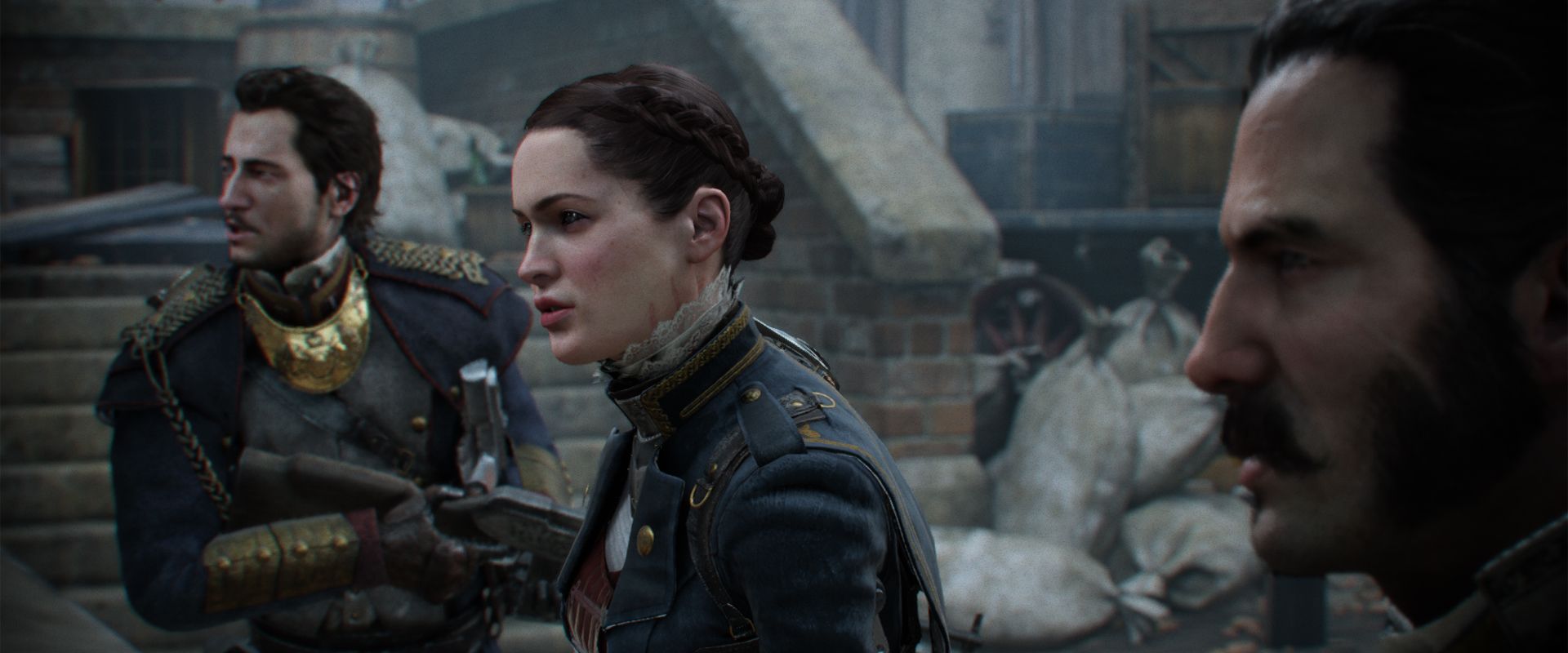 But even with storytelling, one of the game's strongest aspects, there are a few shortcomings. The plot, despite the unique setting, follows a path you've likely seen before in works with similar conspiracy themes. The existence of Blackwater puts a damp cloth on any sense of danger to the characters, since literally anything – from a gunshot wound to a blade through the stomach, to a broken spine – is healed relatively quickly by drinking it. Thus, you'll never feel that the Knights are in any real grave peril, and on the whole the near-invincibility concept detracts from the sense of tension in pretty much every scene.
And then there's the ending. Like any story worth its salt, you need a point of de-escalation; you need those last few pages in a book or last 10 minutes in a movie after the climax to let the viewer breathe. Let players have at least a little glimpse of the aftermath; tie a few of the loose ends in the immediate narrative. But sadly, The Order simply throws one of its best scenes at the player and then drops the mic. Powerful, yes, and a testament to a well-constructed and exciting narrative set-piece, yet it is also a point of frustration that the developers chose to literally end it there. I actually audibly exclaimed my confusion and displeasure at the TV; it's great that the story and characters can draw you in to such an extent, but simply leaving it there makes for a conflicting feeling. At least it's not a cliffhanger.
When a huge part of the game is composed of cutscenes, you'd be correct in guessing that quick time events make an appearance to keep players involved. These are most often contextual button prompts, and failing even once usually results in catastrophe and a restart of the scene. Much like the efforts from Quantic Dream, these events aren't exactly difficult and they do their job well given the context. Examples include blocking an attack, making a last-moment shot to save a friend, and so forth. There are other occasionally used elements as well, such as a minigame to balance an electrical circuit, obligatory stealth section or two, and even a melee fight complete with its own unique mechanics. None of these elements are overly involving or original, but they break up the pace of the shooting gallery that forms the rest of the gameplay.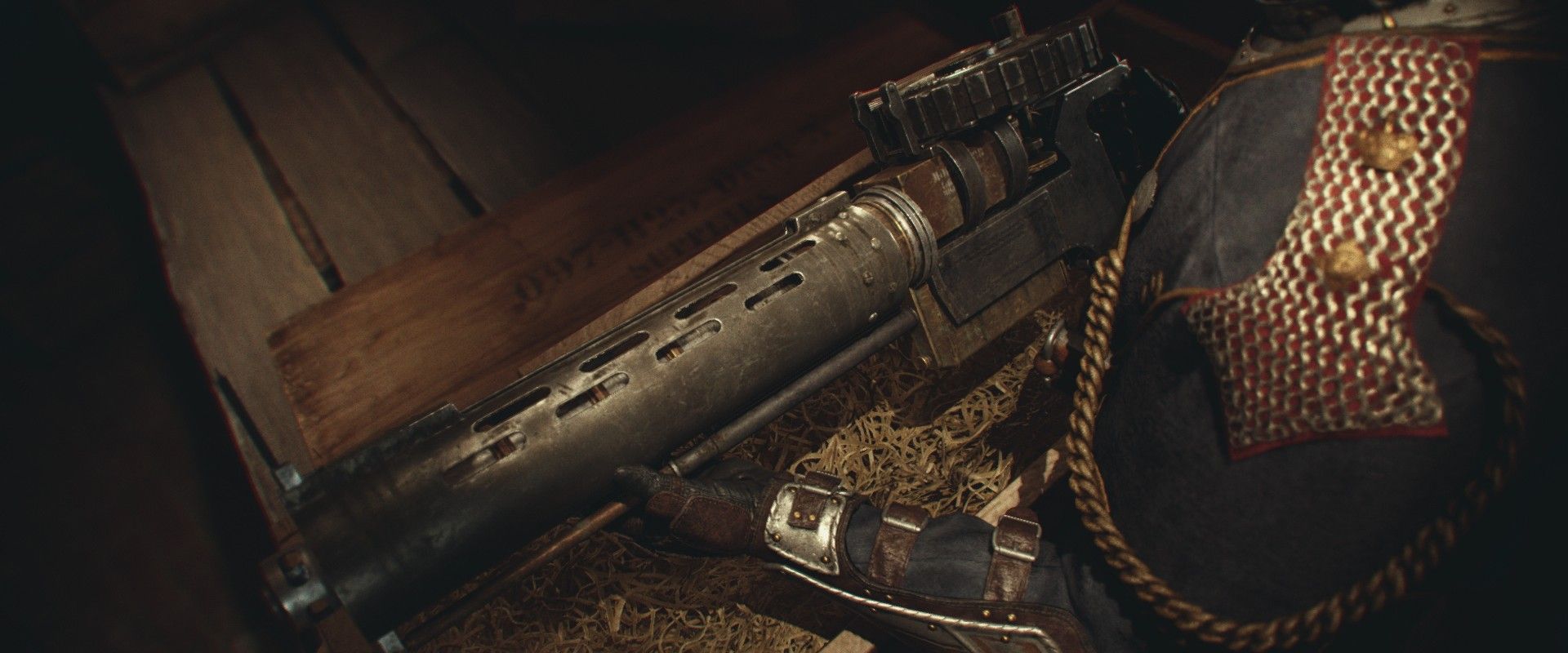 Taking control of Sir Galahad in the standard third person shooter viewpoint, players will fight their way through the narrow streets and tunnels of London. The action is highly scripted, to the point of the game handing you guns during cutscenes, and not being allowed to shoot unless you're in an "action" area. This sort of limitation puts players at ease as they explore dark underground passages, knowing that no danger shall come upon them that cannot be defeated through a button prompt. Unless the game actually equips your weapons, there is no choice but to walk around.
Like the narrative, The Order seemingly prides itself on being much slower paced than most shooters. There are many parts of the game where you can explore the environment a little, and pick up various objects and rotate them to get a better look. From newspaper clippings detailing recent events, to evidence of a deep conspiracy, to that new awesome rifle you are about to use, the inspection mechanic adds some level of immersion; even if it does nothing for gameplay. And because of the rather small environments, there aren't many places to hide collectibles, so you're likely to find a vast majority on your first attempt.
Comments
blog comments powered by Disqus