The importance of Mario Kart 8 DLC
A Link to the Future?
Mario Kart 8 has been a big game for Nintendo, and it's just got bigger with a recent sizable new add-on content, 'The Legend of Zelda × Mario Kart 8". The pack contains three new characters, Tanooki Mario, Cat Peach, and yes, Link of The Legend of Zelda fame, a first for the Mario Kart series. It also brings in four new vehicles and two brand new cups (a whopping eight more tracks altogether!) .
This is Nintendo maturing into the world of DLC, and doing it right. But considering their relatively lean winter schedule (Smash Bros. aside) I think this new Mario Kart content is a very interesting experiment for the Big N.
Over the last couple of years Nintendo have dabbled in the world of DLC, first starting with small packs of additional levels and challenges for the 3DS' New Super Mario Bros. 2. These were fine if you were hankering for more, but by their very nature, felt small and tacked on.
They then released a slightly more fleshed out 'season' of content for Fire Emblem Awakening before moving onto the substantial New Super Luigi U content for New Super Mario Bros. U, which, for many, felt like the company finding their footing in the headache-inducing world of DLC that can vary wildly in value and quality, ranging from the likes of the infamous 'horse armour' all the way up to content that rivals or even surpasses the base game it came with.
And so we arrive at Mario Kart 8, a game so perfectly suited to the idea of additional levels, characters and vehicles that many, myself included, exasperated at the thought that Nintendo would let this one slide by, forcing us to wait for the next iteration of the series for new content. But here we are, and the stuff we have is far more interesting than anyone had expected, not just for Mario Kart, but for Nintendo as a whole.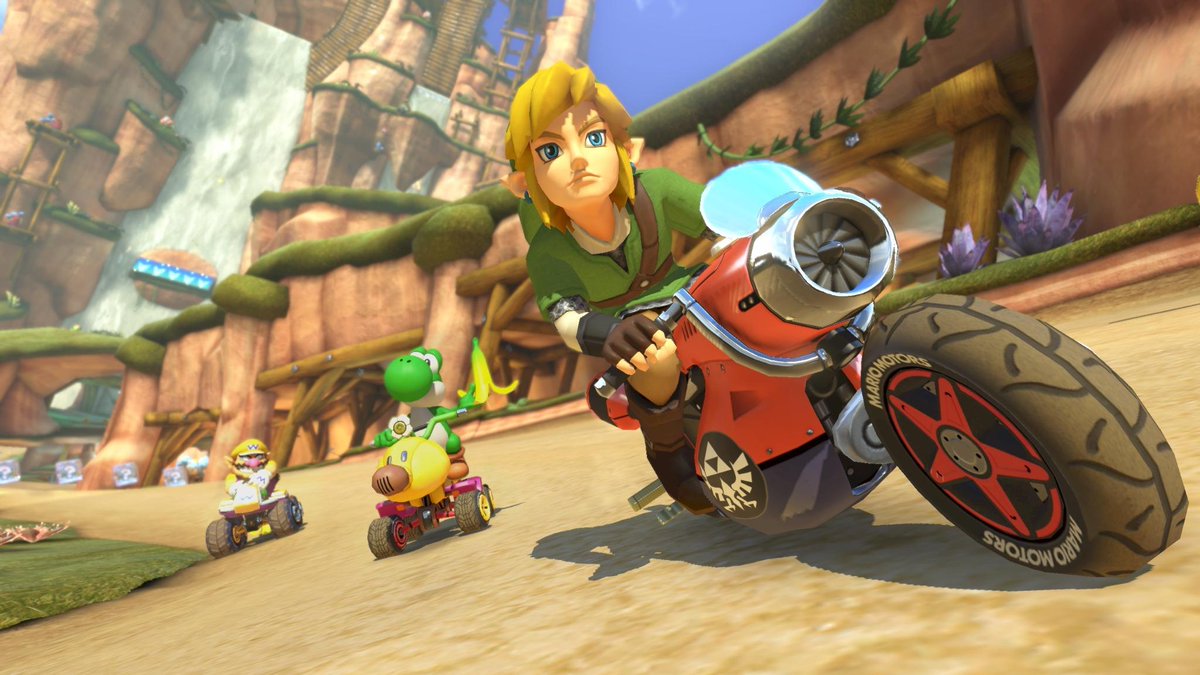 In this pack, Nintendo introduces some of their other iconic series into the world of Mario Kart for the first time ever, and that's a big deal. (Sure we've had the likes of Diddy and Cranky Kong, but really they still tie into Mario's world through their main character, Donkey Kong, the Italian plumber's original nemesis).
In this first of two additional packs (that retail at great value compared to many competitors offerings, another thing Nintendo seems to understand) we have Excitebite and F-Zero themed levels, as well as the main event, Hyrule Circuit representing The Legend of Zelda series, along with it's hero Link. For many years fans have wondered what a 'Super Smash' or 'Nintendo' Kart might look like, the Big N calling in all its famous faces and locations into its racing sim, just like they have with their blockbuster fighting series, Super Smash Bros. Well, this DLC might just be the beginning of that transition, and if treated as respectfully (for both the series they incorporate and Mario Kart itself) as these additions are, I don't see any reason why they shouldn't continue in this vein.
After all, Nintendo have some of the most recognizable videogame characters in the industry, and I'm already excited at the prospect of Starfox, Metroid or Pikmin additions to the Mario Kart formula.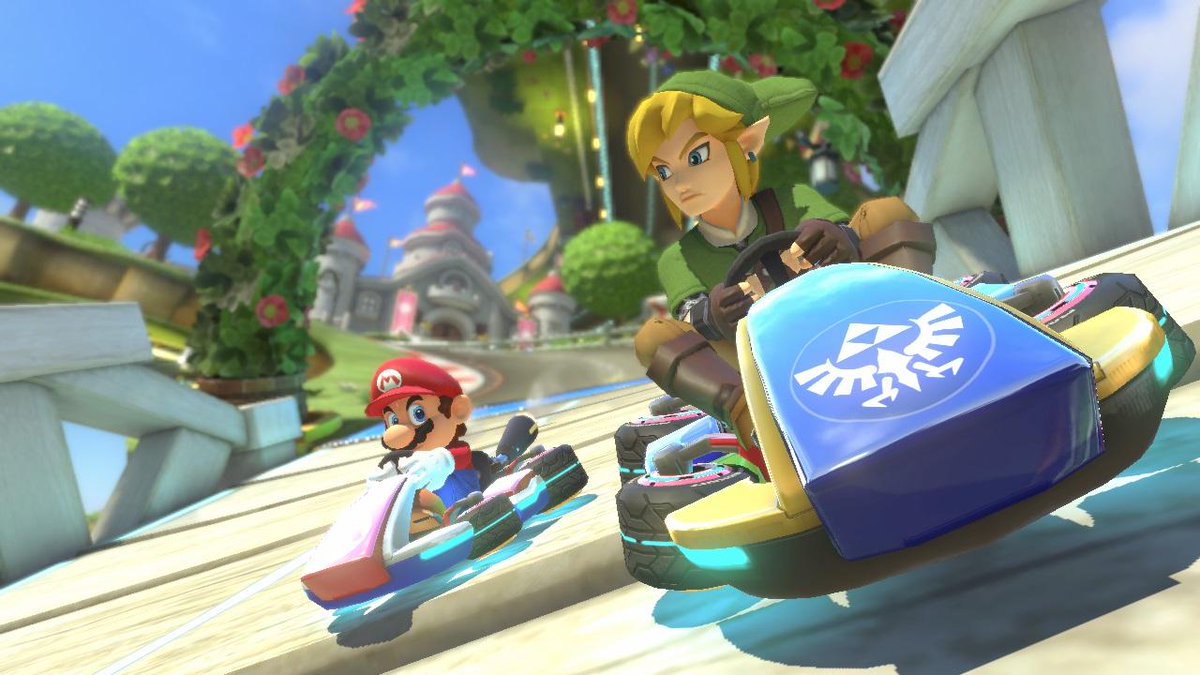 But there's another reason that this DLC seems so interesting or important to me, and that's its place in Nintendo's winter offerings. As stated above, outside of the new Smash Bros, there really is a thin line up from the Japanese giant this year. Yes, there's first-party-published Bayonetta 2, but despite good reviews, I can't see that title escaping the realms of the niche. And then there's Captain Toad, a curious oddity from Tokyo EAD, the makers of last years Super Mario 3D World, seemingly let loose on an oddball side project. And although I'm very much looking forward to Toad's first leading role, again, I can't see it lighting up the sales charts.
And so I'd argue, that with this new DLC, Mario Kart 8 is being pushed back to the fore as a key ingredient to help sell Wii U's this holiday season. The Mario Kart games have always sold well and been a little 'evergreen', but this new DLC - not just extra levels, but the cross-pollination of Nintendo titles into a flagship series for the first time - seems like a brave move by Nintendo to keep their game relevant in a lean winter calendar.
Depending on the success of this experiment, I wonder where Nintendo will go next with add-on content, and for which series, and if there could be a satisfying way – for both consumers and for Nintendo financially – to keep their mascot characters and tent pole releases relevant and new between retail releases of core games in those franchises. Wouldn't it be nice, say, for a new smaller two or three dungeon quest to be added as an extra campaign to a Zelda game rather than waiting five years and a console leap to play the next iteration? If handled respectfully, I think it could work, and hey, a man can dream, right?
Comments