NBA 2K15 Review
The heart of the NBA feels alive in 2K15, despite shortcomings
As opposed to last year, one mode remains relatively untouched by the in-game currency. myGM mode allows players to fill the shoes of a general manager and put together a roster to win an NBA championship. While last year players had to earn in-game currency to make the decision of lowering the price of hot dogs, this year you simply have to level your GM up. Unlike myCAREER, you don't have to buy skills for yourself, as they will naturally unlock as you accomplish things as a GM. If you win 10 games you can become a better negotiator; make the playoffs and you can set the roster, and so forth.
While myCAREER highlights your individual's NBA lifestyle, myGM makes you manage a team of NBA stars and staff. First and foremost, you'll have to earn the trust of your owner. NBA2K14 made this nearly impossible as the owner would tell you who to draft, who to play, how to win and if you went against the grain too much you'd be out of a job, regardless of how you improve the team. 2K15 is much more comfortable with you disagreeing with the owner as long as you get results. You can run the team any way you want as long as you keep winning.
You don't just have to deal with owner, of course. You have staff which includes an Assistant GM, Head of Scouting, a trainer, a Coach, and an Assistant Coach. You also have press conferences where you answer questions to determine how much reporters like you. Possibly most important, you have to keep your players happy.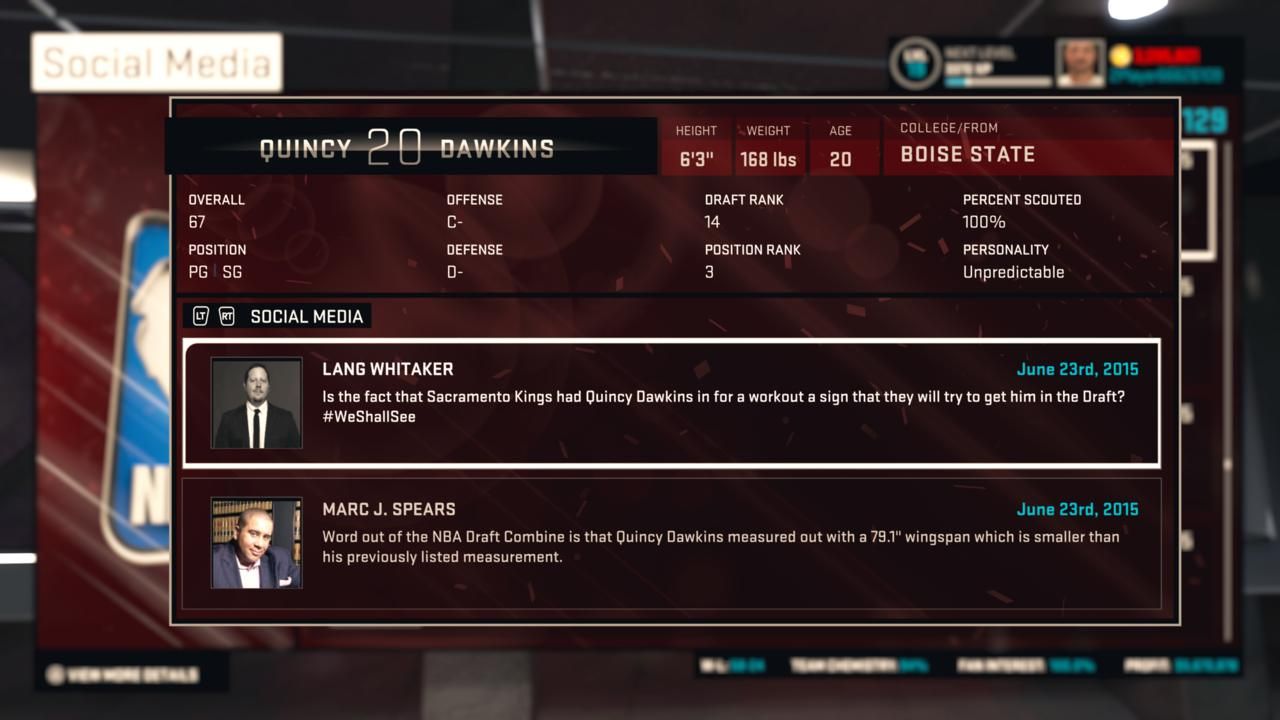 With all of these personalities to please, you're going to develop your own story around your GM. You can play your cards close to the chest and be stand-offish with the press and let them roast your for it. You can call out players and have them resent you. You can appease the coach and keep him happy. You can coddle young stars and push away aging whiners. The meetings, press conferences, personalities that happen off of the court matter almost as much as the games themselves.
Each team has various monetary restrictions depending on the owner and the city. You can put together a team of NBA all-stars, but that doesn't automatically translate into success. Some stars will complain because they feel they should be starting - and if that means starting on a different team, so be it. Others will get irksome if they get passed over for the all-star game or if you haven't started negotiating their contract extension. All of these issues are important, but winning cures everything. Your players will still complain, the press will still lack faith in your answers, but almost none of it matters if you bring home an NBA title.
There are still some problems with myGM mode. You're still pestered about blockbuster trades too often and you still have to sit through the entirety of the NBA draft each season, which goes on for far too long. But on the whole, myGM mode is some of the most fun I have had with a sports game in a long while.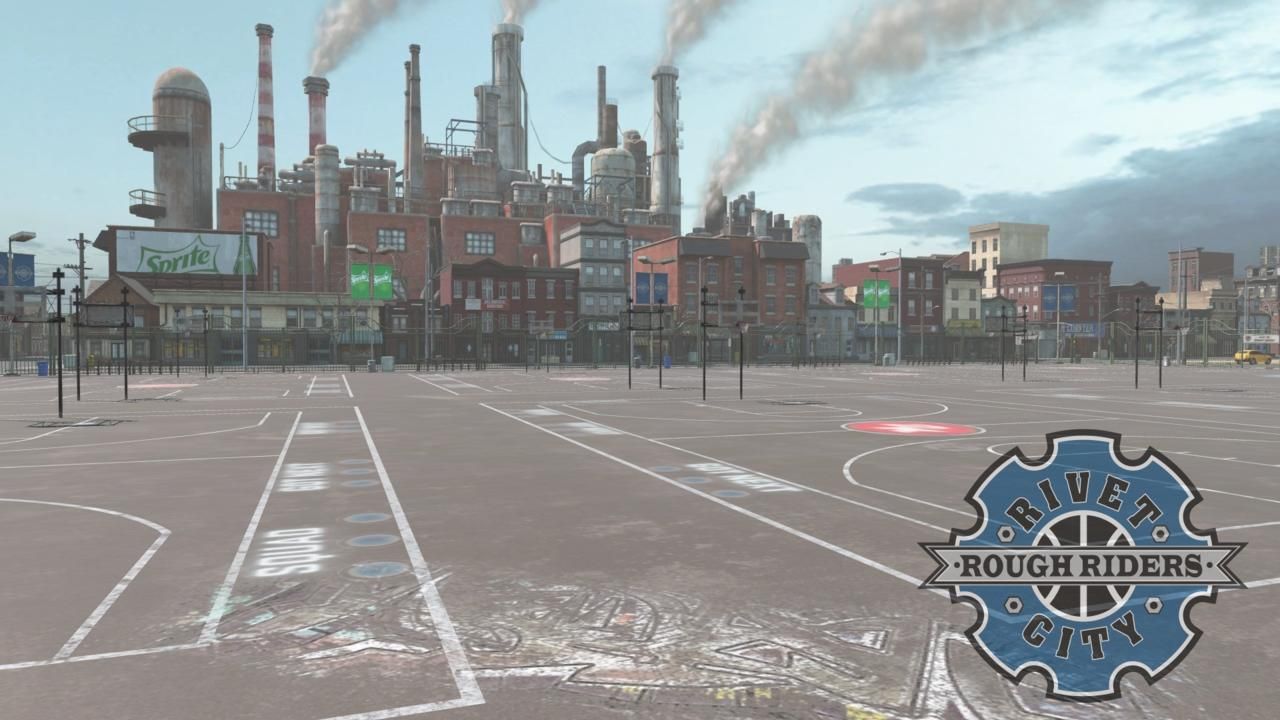 Like many sports games these days, NBA 2K15 features a build-your-team mode called myTEAM. You pick a pack of cards to start out with and play a number of different game modes to earn more cards. There's not much to discuss in myTEAM. Shaquille O'Neal does a nice voice-over introduction, but it's the meat-and-potatoes card collecting game you can find in many sports titles these days. If you're ready to sink dozens of hours into it and really build your team up from scratch, you can participate in auctions to purchase cards, earn cards through challenges, and build your dream roster. But it does nothing to set itself apart from modes exactly like this in other sports franchises.
Lastly, NBA 2K15 features a myLEAGUE mode where you can set up the NBA season/franchise experience as you want it. You can limit the frequency of blockbuster trades, import Euroleague teams, and customize the schedule. Aside from the ability to make the league you want, myLEAGUE plays much like myGM mode, without all of the business and personality management.
Technically, NBA 2K15 does a lot of things right. The animation in the gameplay looks great. Occasionally, the ball will kind of pinball around on a rebound, but for the most part the movements seem natural and each player feels like they have their own style and variation.
The atmosphere of the arenas is also well done. Certain sound effects are hometown specific (like the Timberwolves howl when a player is shooting free throws) and in the playoffs fans all wear the same color to participate in whiteouts, blackouts - whatever team-color-appropriate-outs. Continuing to add flavor to the game, two members of the TNT NBA studio team - Shaq and Ernest Johnson Jr. - do a pre-game presentation with their usual playful banter, adding some authenticity to the experience. To top it off, Kevin Harlan, Clark Kellogg, and Steve Kerr return with some solid commentary.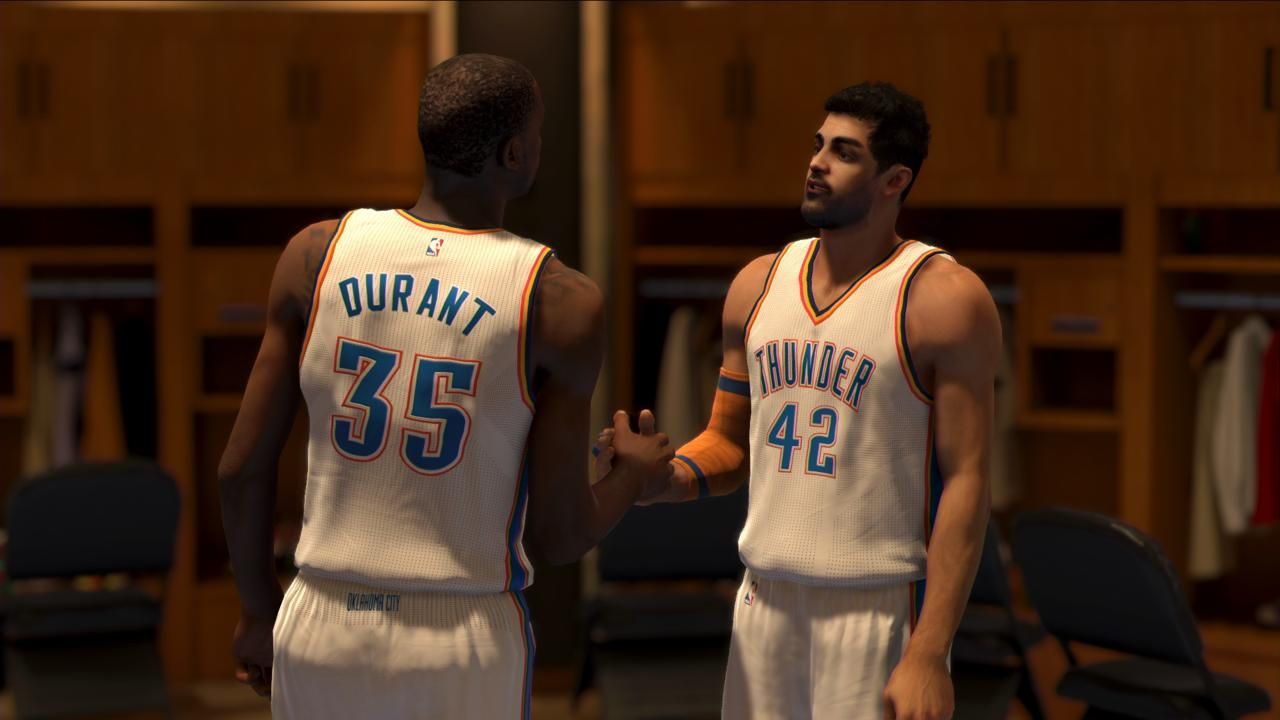 While the aforementioned aspects of NBA 2K15 might make you pretty excited, there are some issues with the game. The biggest is the long loading times, so bring a TV show to watch or book to read, because you're going to get some serious down time. NBA 2K15 almost always needs to communicate with the 2K servers to manage your saves and communicate your successes in myPLAYER. If there is server trouble, the game is almost unplayable. Aside from the first night, the servers have been strong, but consider yourself warned. There are some glitches - sometimes the sideline reporter will have an interview with an invisible player - most of them are harmless, but not all of them. The biggest issue I ran into was when a player was hurt in myGM mode and the game wouldn't register my roster changes and refused to let me play, claiming a player in my top 8 was injured. This meant I had to sim until the player was no longer hurt - which meant simming the playoffs. Not great.
I really, really like NBA 2K15. It's one of the first sports games I've played where the players felt like they had life and personality which mattered more than their overall ratings. NBA 2K15 has personalities built into it, it has heart where most sports games are little more than numbers. The game is definitely rough around the edges in spots; myCAREER can be a struggle without paying money or spending time in myPARK, and the game definitely has technical issues. But the heart of the NBA feels alive in 2K15. Playing in NBA championships felt exciting, building a powerhouse was rewarding. NBA 2K15 understands that sports are about storylines and the characters who partake in them; especially in a game as personal and intimate as basketball. The game goes out of its way to try and bring those qualities to the forefront of the experience and while it doesn't always succeed, it certainly puts in an impressive effort.
Our ratings for
NBA 2K15
on Xbox One out of 100 (
Ratings FAQ
)
Comments
blog comments powered by Disqus