Shadow Realms Preview - PAX Prime 2014
Taking on BioWare's new asymmetric multiplayer game
It might be a bit of hyperbole to say that BioWare has fallen from grace. No matter how you feel about the RPG developer, it's safe to say these days their name conjures images of Mass Effect, Dragon Age, and The Old Republic, more than it does Baldur's Gate, Jade Empire, and Knights of the Old Republic. It's been a while since BioWare has put out a new game, March of 2012 to be exact, and the studio was anxious to show a dedicated group of fans what they were working on at PAX Prime.
Shadow Realms is a competitive 4 vs. 1 experience where heroes (the four) fight through a dungeon populated by evil monsters controlled by a Shadow Lord (the one). Still early in the development stages, there wasn't a ton to see from the project as BioWare let their eager fans each get a turn playing the same dungeon with the same mix of heroes against the same Shadow Lord. Instead, the team from BioWare Austin was more excited to talk about what they saw Shadow Realms becoming and the unique opportunity it gave their team.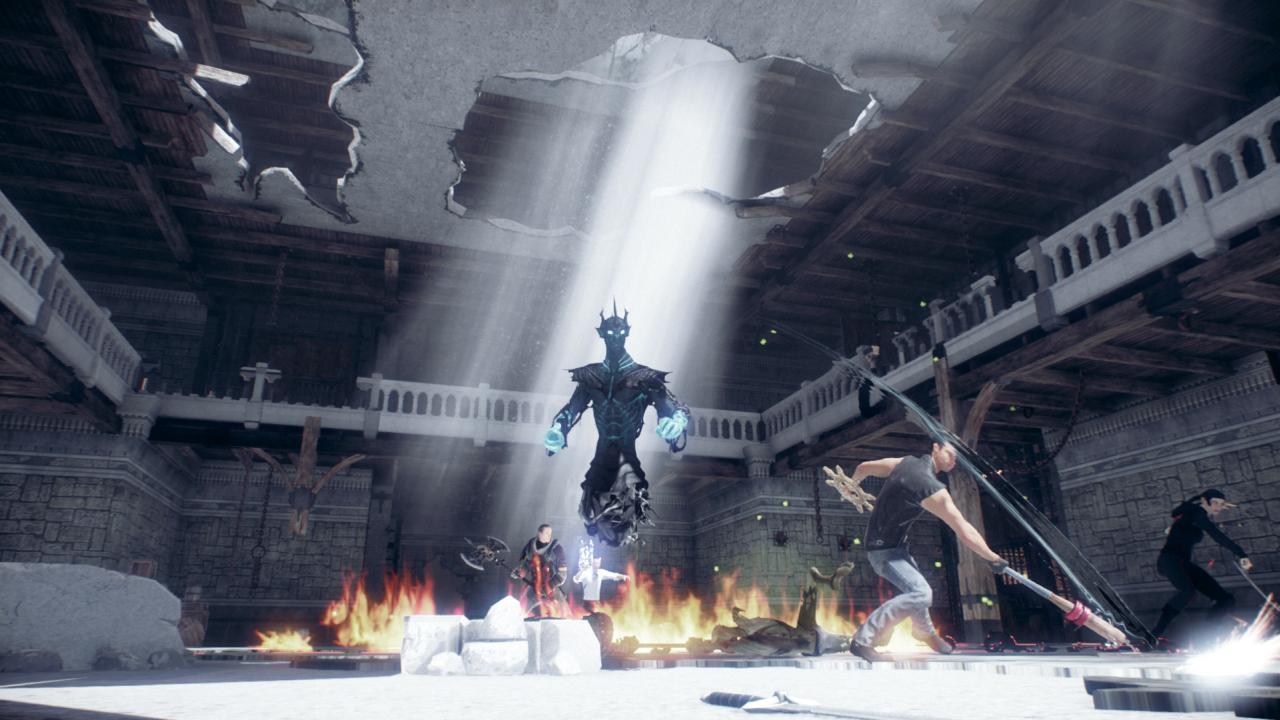 4 vs. 1 competitive play seems to be all the rage these days. From Evolve to Fable Legends it feels like a lot of publishers are hoping this is a new way to shake up the multiplayer experience. While BioWare has traditionally been known as a studio committed to single-player stories (with some multiplayer being recently added), Shadow Realms is coming from a studio with a history of multiplayer development. The BioWare Austin team was originally put together to work on Star Wars: The Old Republic and when I got a chance to speak with Senior Producer, Dallas Dickinson, he said the experience is really paying off.
"We have a team who know servers and writers who know how to craft multiplayer storytelling," Dickinson said when asked about the project.
Okay, so BioWare has some history with the multiplayer aspects of Shadow Realms, but that isn't the only break from the BioWare experience. As opposed to the fantasy aesthetic of Dragon Age or the sci-fi world of Mass Effect, Shadow Realms is set in the present day. You might call it "Urban Fantasy"; BioWare is calling it "Modern Fantasy".
"I can name you tons of TV shows who are doing [modern fantasy], dozens of books, but there's only, like, two games I could name for you," Dickinson said. When I asked about how his team felt about taking on the setting, fairly uncharted territory in games, Dickinson explained how refreshing it was. "Our artists are excited to be working on something new. We had a guy the other day drawing pauldrons on a hoodie. It's something fresh for them to explore."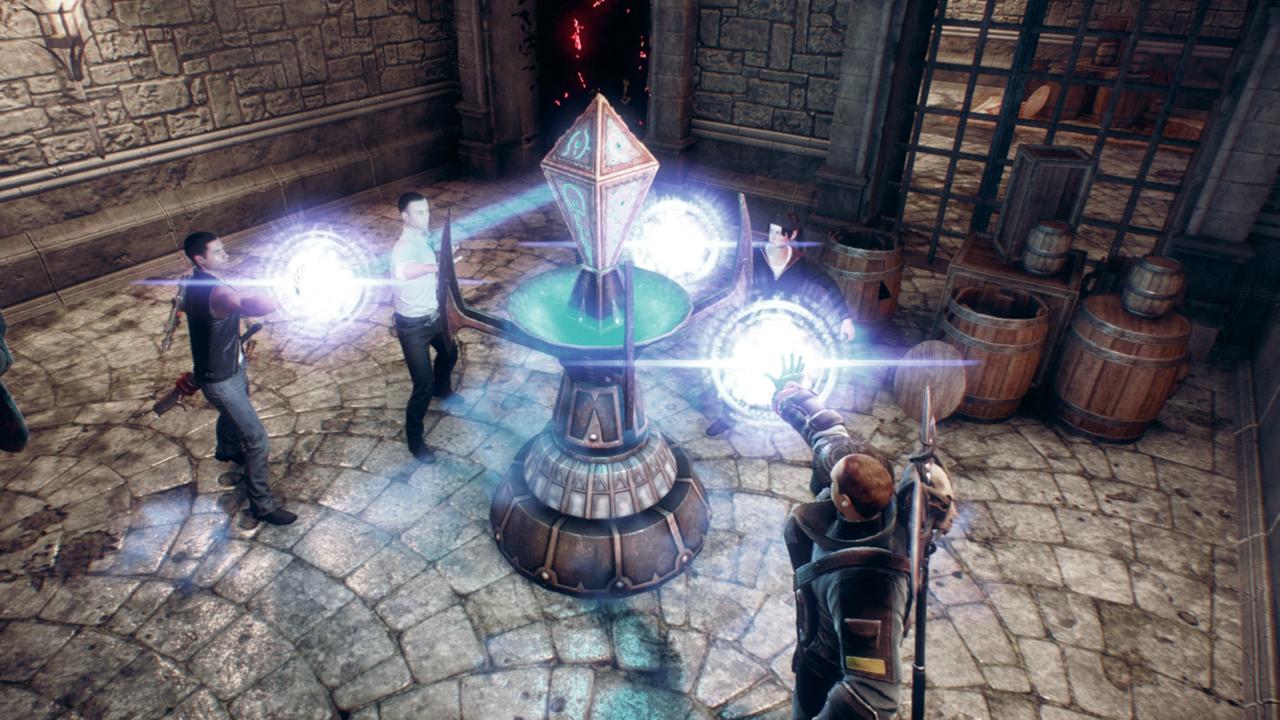 The modern fantasy motif is one which had me intrigued. As someone who spent a bunch of hours playing The Secret World, it was nice to see someone else exploring the idea of everyday people battling demons and monsters. Unlike The Secret World, clothing won't be purely cosmetic. So instead of deciding if you want the Platemail of Light or the Leather Armor of Bleeding, you will be picking between the Tank Top of Vanishing and the Button-Down Shirt of Fire. Even when playing through the small section of the game available in the demo, I couldn't help but notice the warrior wearing bomb squad armor, the wizard in his fitted shirt, and the rogue's black hoodie.
The weapons wielded by the heroes are more traditional. There are wands and other flavoring, but for the most part you're looking at your standard swords and axes. These weapons and armor play into the type of character you are making. When playing Shadow Realms, you aren't forced into a specific class, but you will have to work together as a team, so everyone will have to commit to what kind of role they want to play.
Between spending time with Dragon Age: Inquisition multiplayer and Shadow Realms, I couldn't help but notice similarities. Both move you through a dungeon, made up of corridors and open rooms, where enemies get progressively more challenging. But the controls for Shadow Realms are totally PC focused, using the WASD for movement, then a standard attack with the right mouse click. You can also use special attacks with the numerical keys, not all that different from standard MMO controls. For those of you worried about being tied to a kerboard, don't worry, BioWare is working on controller support.
But anyone who is a fan of BioWare knows that combat is only half of the gameplay. BioWare games are always defined by stories and choices. Shadow Realms will continue this tradition, but will also be putting a spin on the way it is delivered. Instead of a $60 product you play through in a 30 hour sitting, Shadow Realms is planned to deliver its content episodically.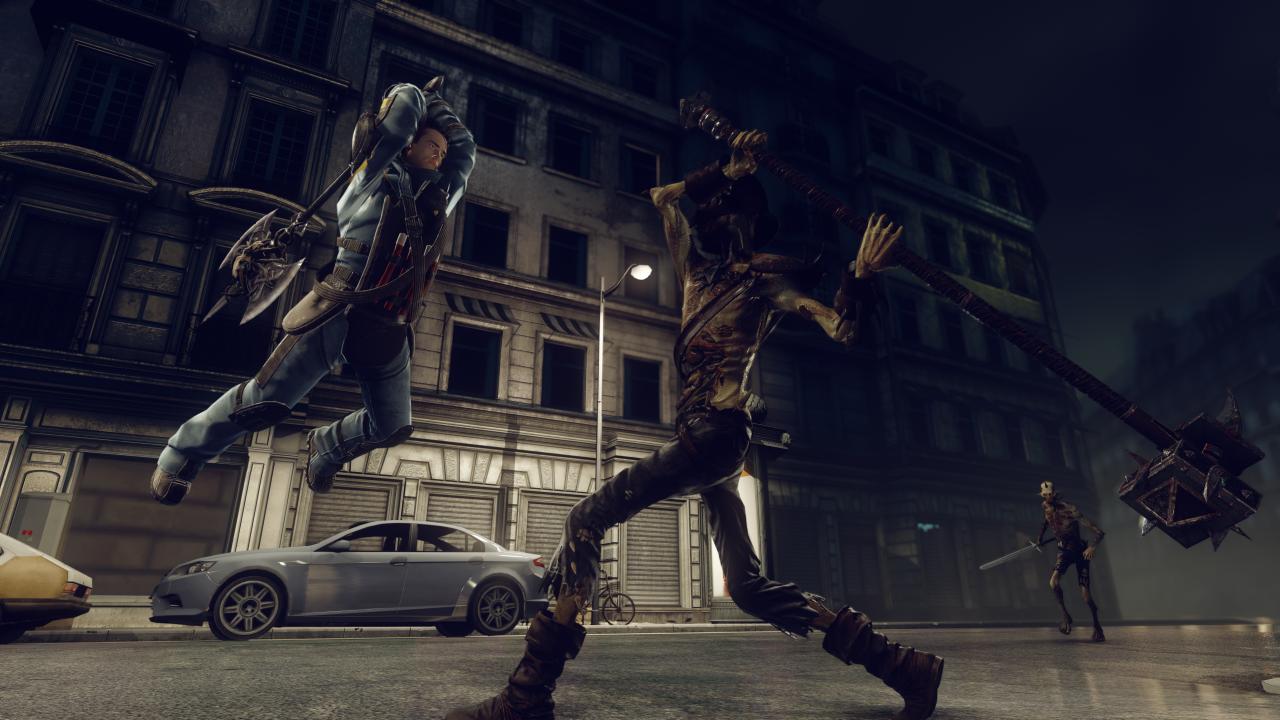 "Everything in what I call 'The Town' section of the game will be done single player," Dickinson explained. "When you are collecting quests, making decisions, upgrading your equipment -- all of that will take place on your own. Then, when you are ready to start a quest, you will jump into the servers to start the 4 vs. 1 dungeon."
If players are cruising through the story content, and finishing an episode before their friends, they can still jump in and play the game's 4 vs 1 content, helping other players through story missions. Doing this will earn players experience and the spoils of the dungeon. It's hard to say how quickly these episodes will come out and how long they will be, but Dickinson was confident that players would always get the content they needed to progress the story.
While we wait for more detail on Shadow Realms, it's hard to know what the finished product will look like. In many ways, it's exciting to have so much of the game be a mystery. There's a lot to suss out about BioWare's upcoming project, but if you're anxious to learn more you can sign up for the beta which will be starting before the end of 2014.
Comments
blog comments powered by Disqus