Skylanders Trap Team Preview - E3 2014
We get a first look at the new entry in the toy franchise
Over the last few years, the Skylanders franchise has really taken off. What started out as a risky attempt to bridge video games with figurines has spawned a massive market for Activision, to the tune of $2 billion. Many are now trying to follow up on this success, with Disney's Infinity and Nintendo's amiibo figures. After three games in as many years, the original creators at Toys for Bob return with Skylanders Trap Team, and we got a chance to see the game at this year's E3.
One might think it's fairly difficult to innovate on such a highly successful concept – and why would you want to mess with something so hugely popular? But with Trap Team, the developers aim to introduce a new concept to the gameplay in the form of capturing villains. Using the new Traptanium Portal included with the starter bundles, players can not only bring their Skylanders to life in the game as per usual, but also capture in-game villains using Traps.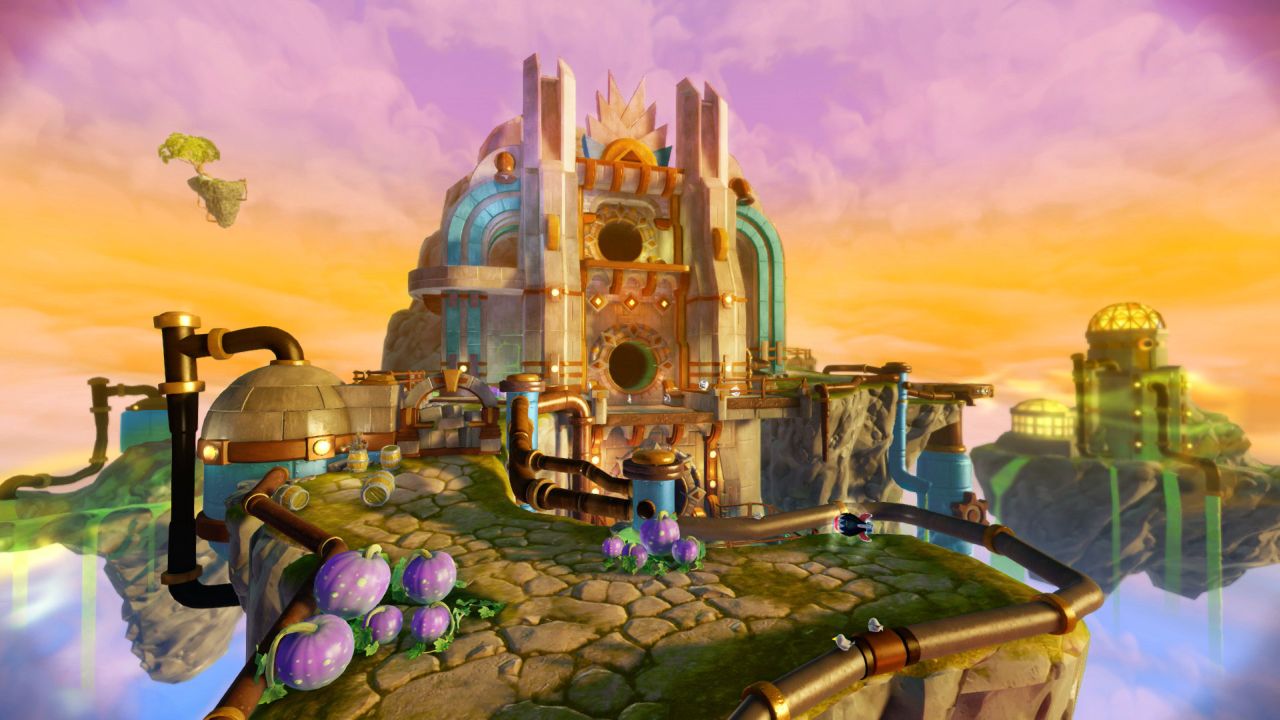 As the developers described the action to us, they referred to a reverse of sorts for the usual gameplay. Instead of bringing physical toys to life, players will now be able to gain new characters and bring them into the physical world, at least partially. With the new ability comes a new Skylander class, called Trap Masters. They wield huge weapons, and can capture the villains that they defeat in the game. And of course, all previously released Skylanders that you own can be used on the new Portal and in the game.
There are over 40 villains to capture in Trap Team, each offering a variety of character elements just like the Skylanders themselves. To catch a villain, you will need a specific trap that matches the villain's own element – these will be sold separately, just like individual Skylanders figurines. Once caught, the villains will provide occasional banter heard right from your Portal, adding a new dimension to the presentation that young fans will be very excited about. More importantly, they can also be used in-game by simply pressing a button and switching to this new character, even when playing with friends in coop. This tag-team of sorts between a captive villain and your Skylander provides new depth to the gameplay – for example, you could use the villain to drop a healing aura, then switch back to your Skylander and heal him.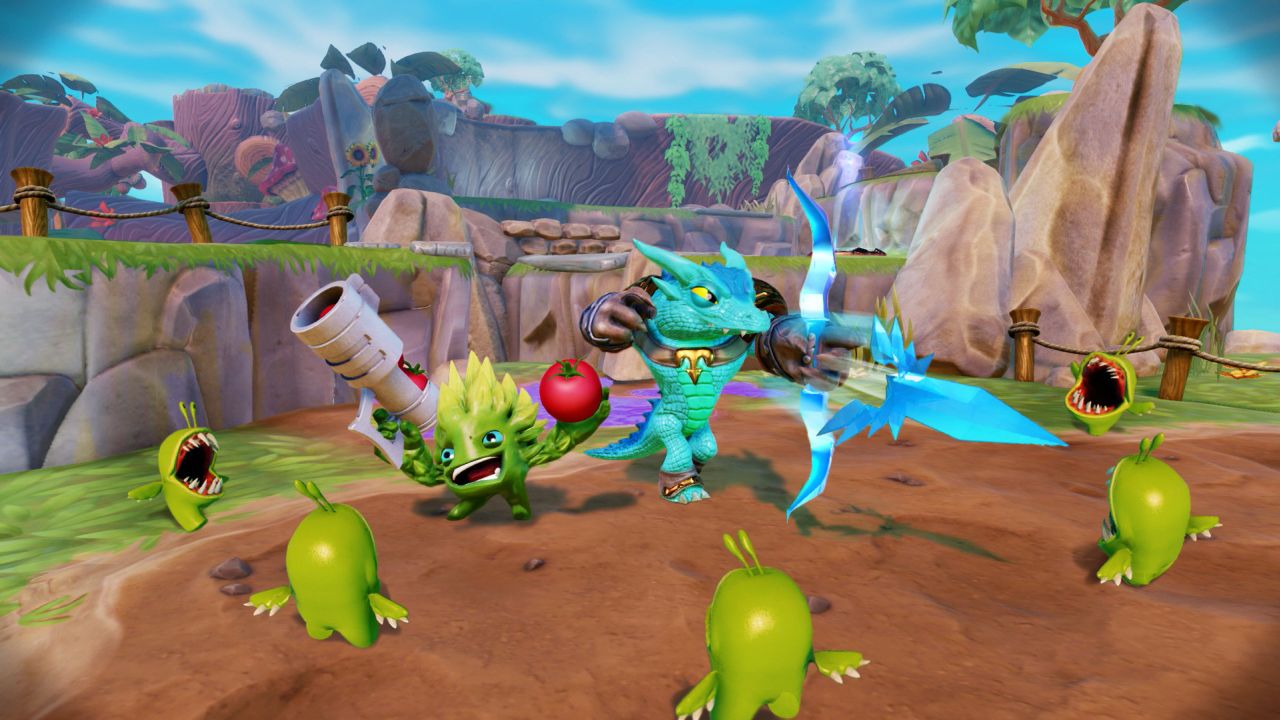 The developers were unafraid to confess to us that Skylanders continues to borrow ideas from other franchises, such as the action and RPG gameplay elements, in order to improve their own game. The action, puzzles, and platforming draw inspiration from successful titles within their respective genres, and then are brought into Skylanders, refined to be more accessible yet still challenging. And indeed, from our E3 demo, we watched the classic third person action gameplay unfold, with occasional puzzles, lots of jumping and shooting, all set within the vibrant world that Toys for Bob have created. Exploration also remains a key part of the experience, with some areas being inaccessible until later time, prompting you to return in the future.
Our demo was running on the PlayStation 4, and the game looked very bright and colorful, well animated, and the texture work was impressive. It may not push the boundaries of PS4's hardware capability, but Trap Team is definitely a good looking title, even in this beta stage.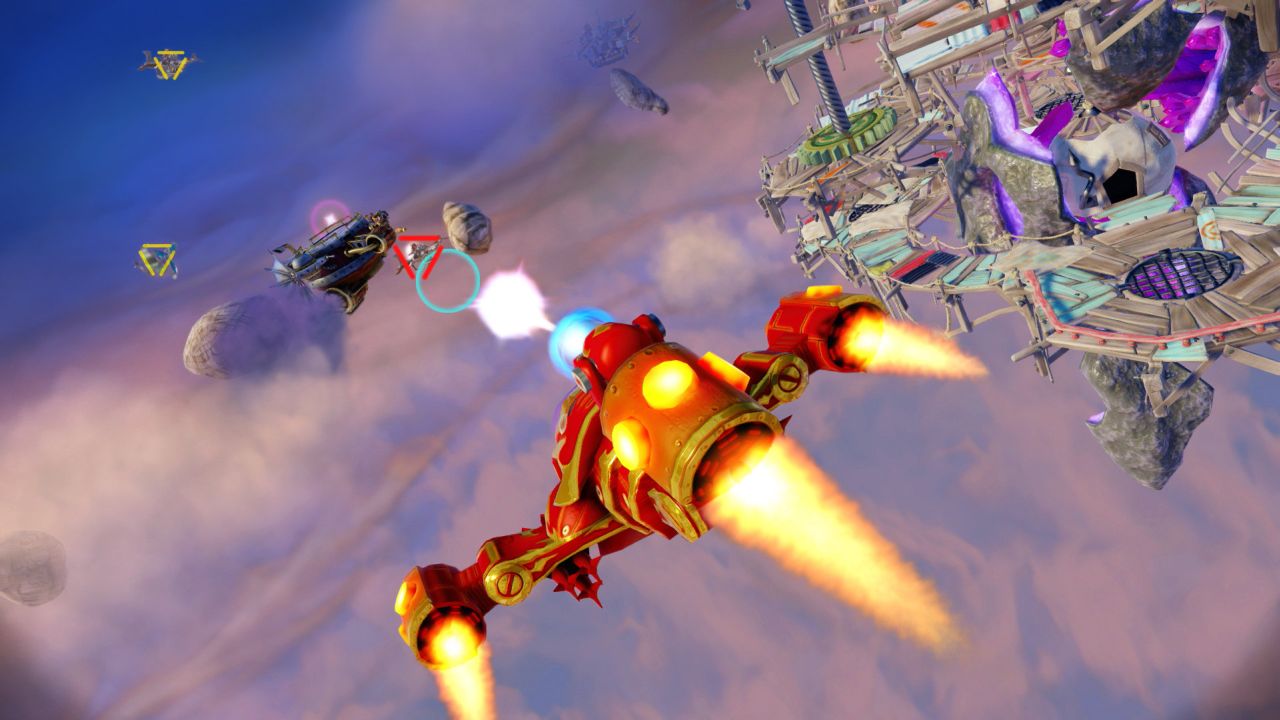 After spending some time out in the game world, we returned back to the Academy. This is the central hub of the Trap Team experience, where players can freely roam about, visiting with some of the game's characters as well as manage all the villains they've captured. It's the biggest hub world that Toys for Bob have ever created, and offers lots of activities and even some exploration.
Skylanders has seen a great deal of success so far, and Trap Team shows no signs of slowing down. The game offers more toys to collect, the new trapping mechanic is sure to please fans (and provide additional revenue for the publisher via trap item sales), and the action adventure gameplay remains as polished as ever. From what we saw at E3, Toys for Bob likely has another winner on their hands. Watch for Skylanders Trap Team to arrive on Xbox One, Xbox 360, PlayStation 3, PlayStation 4, and Wii U this October.
Comments