Nintendo Conference Recap - E3 2014
New games, release dates, and NFC toy system
Nintendo has always seemed to be off on its own little planet, and nothing proved that more with today's Nintendo Stream. The show opened with a Robot Chicken style animation, featuring Reggie Fils-aime, joking about there being no new Mario, nor a Mother 3. Then we have a live action Matrix-esque fight between him and Iwata, and then the fight continues into Smash Bros. This is their way of announcing mii support in the new game. Masahiro Sakurai has more info for us.
There are three types of fighter your Mii can be. The brawler is empty handed, the swordfighter is the master of weapons, and the gunner has an arm cannon. Each type can choose four special moves from 12 options. It will be coming out on October 3 for 2DS, and sometime this holiday for Wii U.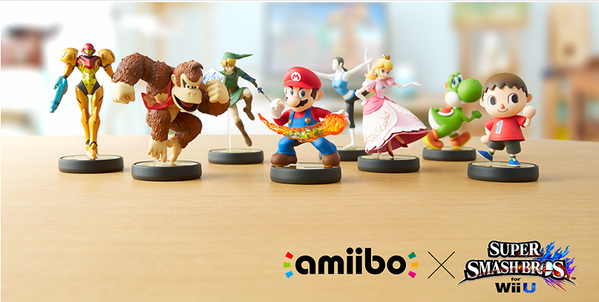 Reggie's back to introduce Amiibo, Nintendo's name for a NFC toy system in the vein of Skylanders. Though instead of having to purchase a standalone portal, you can simply touch the toys to the Wii U gamepad. When you use it in Smash Bros for example, it appears in the game and develops its own skills. It's unclear just how deep this will be integrated, and how many games it will appear in, but they're finally breaking into the game / toy crossover business.
Yoshi's Wooly World is an adorable game with the same visual style as Kirby's Epic Yarn. Yoshi games don't have time limits, so you're free to explore the world at your leisure. Now we're also being treated to two player mode, where two Yoshi's appear and you can gobble up and throw each other round to your heart's content.
Captain Toad Treasure Tracker, will be a whole game based around the little puzzle modes from Mario 3D World, and it will be coming holiday 2014.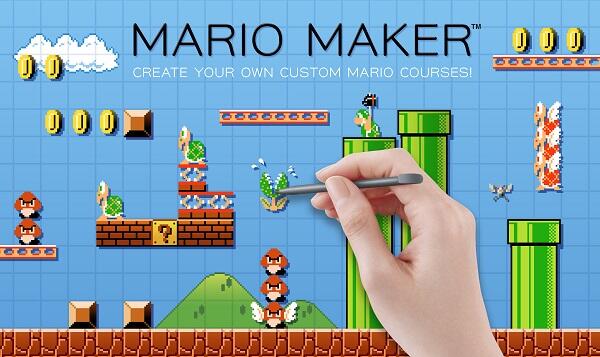 Now onto the big hitters with Zelda. We can see lush meadows and mountains, and grass swaying in the wind. But it's not long before things take a turn for the worse as we see a big old monster, a quick chase through some environments and bit of combat. It looks really nice and it will be coming in 2015.
Next up was a few quick trailers for various games. Pokemon Omega Ruby and Alpha Sapphire has already been announced, so we saw just a bit more of that. Bayonetta 2 is coming soon, and she seems to have some Nintendo costumes. They'll also be packing in the original game when it releases in October. Hyrule Warriors followed that. Have you ever wanted to play a Dynasty Warriors style game using Zelda characters? Well you can on September 26. Kirby makes his adorable return in The Rainbow Curse, looks really good visually and we got to see a good bit of fun gameplay involving the touchpad. Finally you'll be able to see lots of sci fi action in Xenoblade Chronicles X coming in 2015.
Mario Maker was a big announcement, though it was suspected by many. In it you can create your own custom Mario courses. Looks like a lovely simple interface, and you'll be able to change the visual style from between generations, and from the looks of things you'll be able to change the physics too. Look for that in 2015.
Splatoon is a brand new game. It's an 8 player 4v4 online multiplayer action game. You splatter the map with ink, and whoever has the most of the map covered at the end wins. You can switch between being a squid and a person at will, allowing you to dive into ink and swim fast, jump out and start spraying again. Your feet get stuck walking through enemy ink. An overhead view of the map with all the ink everywhere is displayed on the gamepad. Looks like a bunch of fun.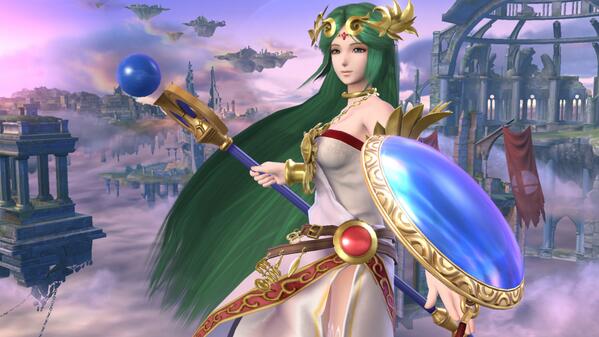 Just as we thought it was wrapping up, here's a quick tease of a new Smash Bros character Palutena. But it doesn't end there either, as Miyamoto is on screen playing a blurred out game in the background which could only be Starfox, which will be shown more at Nintendo Treehouse.
So that's it for the press conferences from the huge companies at E3 2014. Plenty to be excited about, and many more details to come from the show floor. Games are back!
Comments
blog comments powered by Disqus