EA Conference Recap - E3 2014
EA kicks off E3 with demos of UFC, The Sims 4 and Battlefield Hardline
The second press conference of the day belonged to Electronic Arts. We were promised six new games, so we were about to see what they had in store for us.
The show began with a trailer for Star Wars Battlefront, seems like it's gonna look great visually but we won't be seeing anything from it for a while from the sounds of things. "See more in Spring 2015" was the tagline, which sounds like the game won't be releasing for well over a year.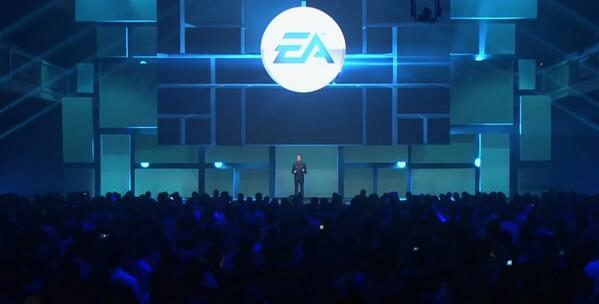 After a short intro speech, a woman playing a cello rolls out while a trailer for Dragon Age plays behind her. Then we get to see some gameplay! There's a big old dragon, it's breathing fire, there's arrows and spells flying all over the place. It seems more action-y than previous games have been. In fact there were three Dragon Age trailers in all, one showing off the concept, one for gameplay, and another as a sort of character trailer.
The next Mass Effect game was up next. Lots of still screenshots and a couple of animations here and there. 'Conceptual prototype' is plastered all over the place, so again, doesn't look like we'll be seeing anything concrete soon.
The Sims 4 followed, showing off a bit of the supremely in depth character customisation, interactions between Sims and how their personalities work. The franchise has a very dedicated following, and it seems like the series is expanding and catering to their desires.
A UFC trailer came after, with a quick cut of a Bruce Lee interview at the start. He will be a playable character in the game. The trailer also features lots of mma celebs. From there we jumped into a match in the fifth round, and we could see the effects of the previous rounds on their bodies with bruises and cuts and so on. Game comes out next week folks, get ready.
NHL15 continued the sports trend. We took a look at gameplay in motion and visually looks great, just like watching it on television. Not a lot in the way of actual mechanics yet though.
An unnamed new IP from Criterion was up next. This was a very early look at the game, which will feature all kinds of different vehicles, from cars to helicopters, with the addition of wingsuits. It looks very large scale, but it's a long way off.
The unassumingly titled PGA Tour came after, with the phrase 'golf without limits' attached. What looks like a normal golf game suddenly transforms as a battleship crashes into the course while you're playing! Unexpected and crazy looking, it seems like a lot of silly fun.
The new Madden was next. This year we're having a revamp of defense. Now you've got directional cones to push people where you want them to go, in order to open up running lanes and so on. Again, EA is catering to fans of the series rather than revolutionising.
Another very conceptual look at Dawngate followed, which is EA's attempt to break into the MOBA business. It's designed by a team of 'hardcore MOBA players', so hopefully they know what they're doing. Not many details as of yet.
The much anticipated Mirror's Edge sequel was next, with the developers talking about the character of Faith. Sadly, again, we had a lot of concept stuff rather than gameplay and actual talk of what the game will be.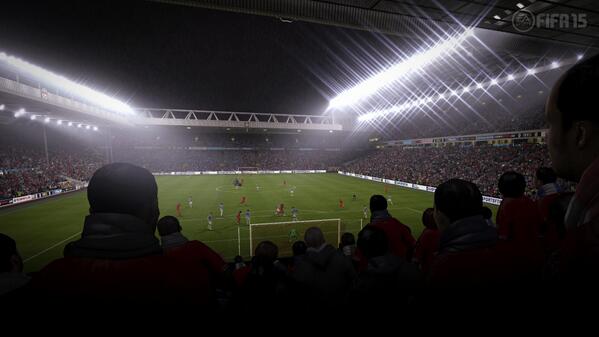 FIFA 15 rounded out the sports coverage. This year we're seeing the introduction of players showing their emotions based on what's happening. It's unclear whether this will just be visual or whether it will factor into gameplay, but it looks impressive. After Patrick Stewart last year, this year we've got a trailer voiced by Idris Elba.
Battlefield Hardline was the big finale. Instead of war, we've got cops vs criminals. We're shown a 32 player match where criminals are performing a heist on armored vans. They're trying to make off with the loot, while the cops are trying to stop them. It looks and plays like Battlefield but with a new setting. There are still plenty of vehicles, lots of bullets flying everywhere and massive scenery destruction. Now for the big announcement: the beta launches today! You can download it right now from the website. The final game will release on October 21.
So that was it for EA. Perhaps a little disappointing compared to Microsoft's conference, but the foundations have been laid for the future of the company. Plenty to come.
Comments