Fable Anniversary Review
The classic Xbox RPG has aged poorly
I can still remember when Fable was released on the original Xbox. At the time, the 3rd person, choice-based, fantasy action/adventure genre was a relatively untouched class of video game. Fable seemed groundbreaking, paving the way for a future where choosing "good" or "bad" would become an industry staple. Games like Infamous, Fallout 3, The Mass Effect Trilogy, Red Dead Redemption, and dozens of others can find their roots in the RPGs of old, specifically Fable who brought this kind of game into mainstream console development. Many of today's action-fantasy games are riffing - intentionally or not - off of Fable's button mapping and action-based combat. Unfortunately, Fable Anniversary feels like a piece of history. You might admire an old Model-T Ford at a car show, but you would not use it pick up your parents at the airport. One can admire Fable Anniversary, as it reminds you what Lionhead Studios was doing before so many other games, but actually spending 30+ hours with the Fable Anniversary shows the game has aged poorly.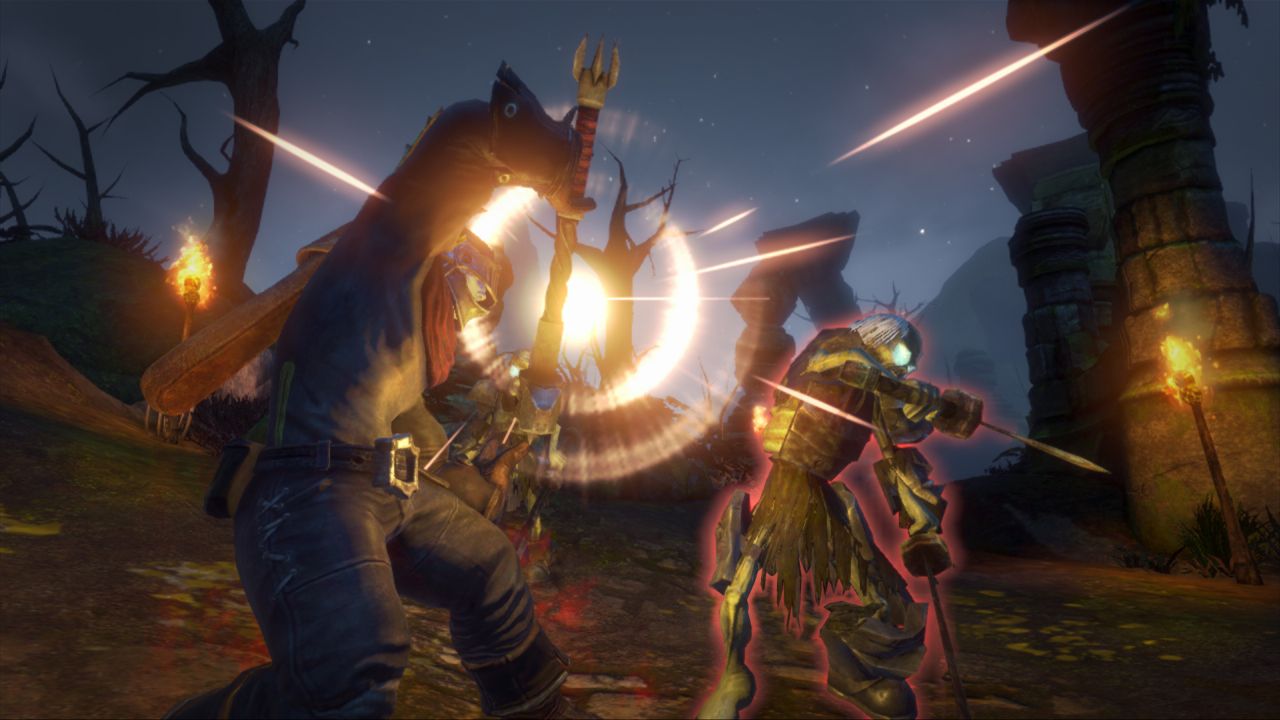 Albion, the setting in which Fable takes place, is your generic fantasy world. It is filled with royal titles, town guards, quaint shops, wandering NPCs who trust you implicitly, and other cliches of the fantasy RPG setting. While the genre has split in two ways, western and Japanese, Fable remains uniquely British in its essence. The hands of famed game designer Peter Molyneux are all over the design, from the handful of expressions that are the only way for your character to interact with townspeople - which includes farting at them - to the blank-slate lead character that seems to alter the world around him. Unlike so many fantasy games today, Albion is not built for player immersion but for player experimentation. While beautifully designed, Albion has never stood out as a wondrous place or even an interesting world in the encyclopedic-esque list of video game settings, but that has never seemed the point of Lionhead's universe. The point has been to build a setting for players to see their choices take root.
The real point of Fable is to interact with the world in a good or bad way, then see the outcome. You can either be loved or feared, scoffed at or admired. There are multiple ways to gain renown and choose your path, the most obvious is the quests available in the Heroes Guild. The Guild, where you come of age and train in the beginning of the game, serves to upgrade your hero and gain new quests. You can also find quests out in the towns and fields of Albion, given by characters in a more organic way. Taking on tasks such as aiding bandits or fighting the town guard will give you "evil points", making townspeople fear your character. Helping townspeople and fighting bandits will earn you "good points" and cause people to cheer when you come by. Through these quests you will earn renown which changes people's reactions from laughing and dismissal, to emphatic fear or cheers. Additionally, you can purchase a title for yourself, starting with the classic, "Chicken Chaser" to the most expensive "Avatar". The reactions may be a little overdone, as soon it is almost impossible to take a step without someone losing their digital mind at the sight of you, but it grows in a natural way.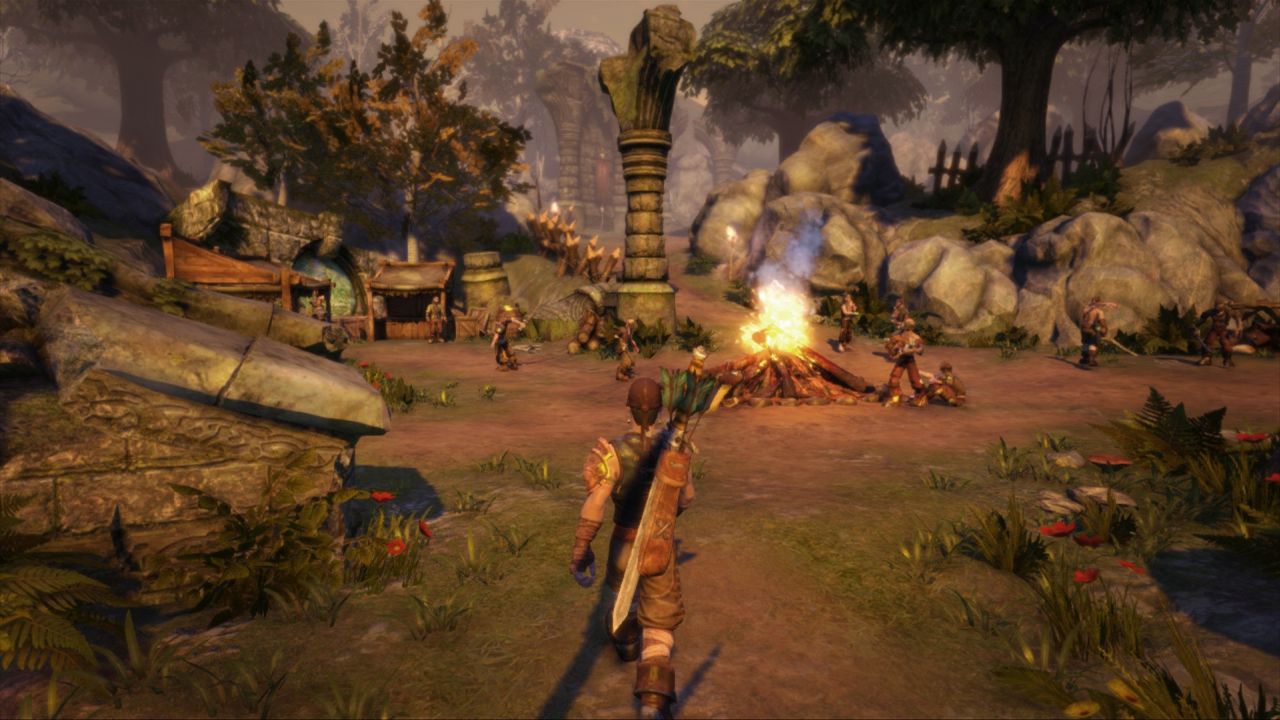 There are other RPG staples in Fable Anniversary. You can buy property, romance an NPC, and upgrade your character with armor and skill. To earn additional renown you can boast and complete quests with special provisions or limitations. All in all, Fable Anniversary contains a lot of ways to pass the time and while they may not all be profound, they certainly are appreciated. Even ten years later Fable holds up in terms of its content, offering multiple locations, towns, and dozens of quests to help build your hero.
The main quest is fairly well written. Players start as a young boy who escapes a savage attack on his town and is recruited by the Heroes Guild to avenge his family. There are some twists and turns along Fable's main story, not all of them expected and many of them surprisingly dark. The writing doesn't stand out, nearly ten years removed from when the game was released, but it doesn't hinder the experience either. The only lame spot of Fable's main plot is the swelling added to the end in The Lost Chapters. The Lost Chapters main quest makes the game feel overly-long, an epilogue that overstays its welcome.
Comments