CD Projekt RED developing Cyberpunk RPG
New title from the developer is in production
Posted by Alex 'SpectralShock' V on May 30, 2012 - 4:20pm EST (May 30, 2012 16:20)
---
During its Summer Conference today, CD Projekt RED Studio announced its currently-in-development game based on renowned pen-and-paper-RPG designer Mike Pondsmith's Cyberpunk system.

Their upcoming RPG will be designed for mature and demanding players who expect to be treated seriously, and the game will be richly detailed, non-linear, and with a complex story. Players will experience the world through their own, unique characters chosen from different classes – be they mercenaries or hackers – that they will equip with vast selection of cybernetic implants and deadly weapons. As in the Witcher series, players will face morally ambiguous choices, their actions influencing events in the world at large and the fate of the individuals they encounter.

Original "Cyberpunk" game designer Mike Pondsmith was at hand for the conference in Warsaw, Poland. "For over two decades, I've been proud to say that Cyberpunk's been the gold standard of what it means to be a true cyberpunk game. And it's been a huge success for me and our many fans, with over 5 million players worldwide. But over all that time we haven't found the right team to bring our cyberpunk world to full digital life - until now. CD Projekt Red is the team we've been hoping for."

This game will be developed by a new team at CD Projekt RED Studio, composed of veterans from the Witcher franchise. The most important goal for this division is to create a game matching their vision, a game that corresponds to their high production values.

The name of the game, platforms, or release window were not disclosed.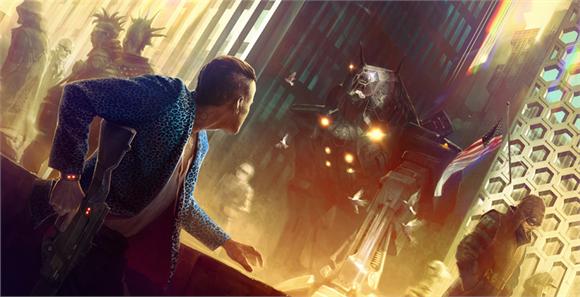 | | | |
| --- | --- | --- |
| | Comments | |
blog comments powered by

Disqus