SoulCalibur V guest character and a collector edition details
A certain famous assassin joins the ranks of fighters
Posted by Alex 'SpectralShock' V on Oct 21, 2011 - 5:48pm EST (Oct 21, 2011 17:48)
---
Namco Bandai and Ubisoft have announced that Ezio Auditore from the Assassin's Creed series will be a playable guest character in SoulCalibur V.

This collaboration will let players control Ezio and his wide range of assassination tools including a Roman Longsword, Stiletto, Crossbow, Hidden gun and his trademark Hidden blade.

"The entrance of Assassin's Creed into the Soulcalibur universe is an historic meeting of two of the most revered and influential game series," said Olivier Comte, Senior Vice President at Namco. "Ezio has captured the imaginations of millions of fans around the world, and it will be very exciting to see how his lightning fast moves stand up to the mighty swordplay of Soulcalibur's finest."

Also announced, packed in a specially designed 'book' box, the Collector's Edition of SoulCalibur V will include a high quality art book, original soundtrack CD, the making-of DVD, a DLC card for the Black Knight and Paladin armor sets, plus original artwork and letter on reproduction parchment paper signed by the team at Project Soul. Fans who pre-order SoulCalibur V will exclusively receive Dampierre from SoulCalibur: Broken Destiny as a playable character on day one.

Developed by the legendary Project Soul team, SoulCalibur V is coming to PlayStation 3 and Xbox 360 on February 3rd 2012 in Europe and on January 31st in North America.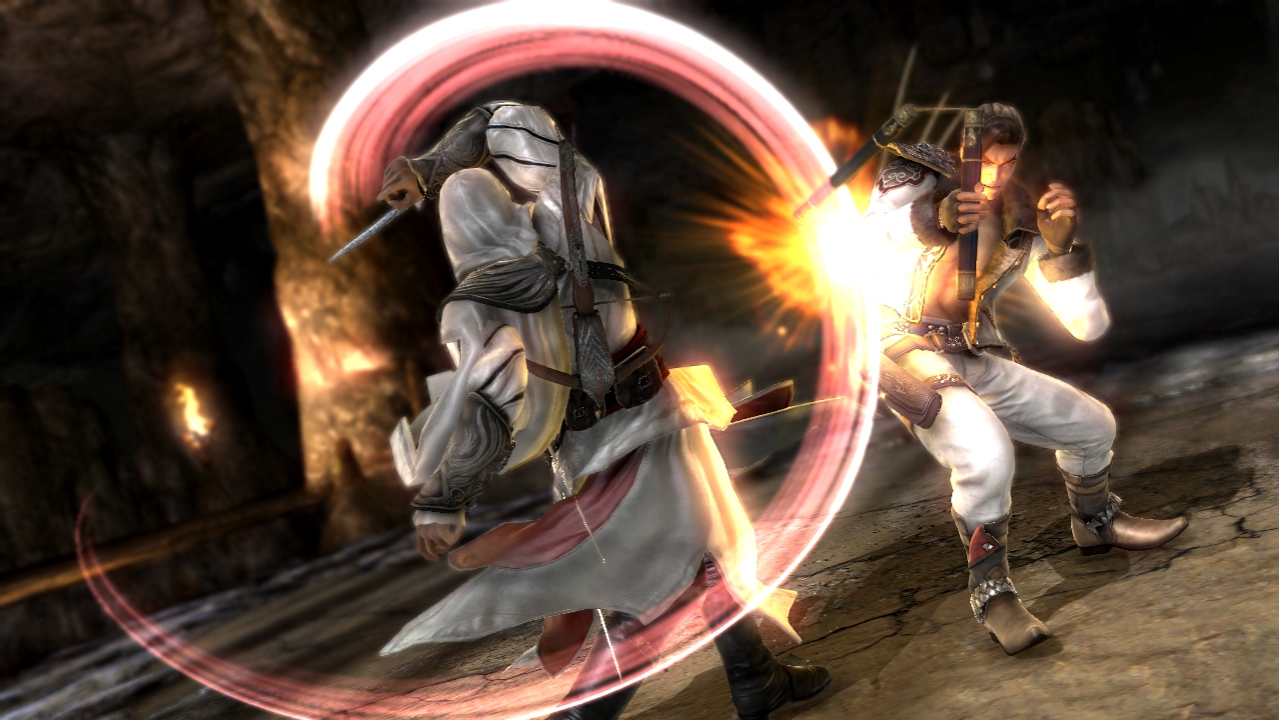 | | | |
| --- | --- | --- |
| | Comments | |
blog comments powered by

Disqus