Counter-Strike: Global Offensive Review
The conflict has changed, but at least you can still run faster with a knife
Counter-Strike is not a series you want to take lightly. It's a tough, skill-based first person shooter that has been around for many years, and managed to retain a huge following thanks to its cult status in the PC online scene. Originally a mod for Half-Life, CS was released as a standalone title in 2000, becoming an instant hit thanks to the unique mechanics and high degree of difficulty. The next big update arrived in 2004 with Counter-Strike: Source – offering all of the same gameplay elements, but on a new engine. To this day, both titles dominate the PC multiplayer shooter space. In 2012, Counter-Strike: Global Offensive enters the picture.
So what is Global Offensive? Well, many may claim that this is Valve's way to bring the popular series to consoles (Xbox 360 and PS3), and certainly there are a number of changes aimed specifically at those markets. But fret not, at its heart, this is still Counter-Strike. But it's different, in ways that may either appeal or repel players purely depending on what exactly drew you to the series in the first place.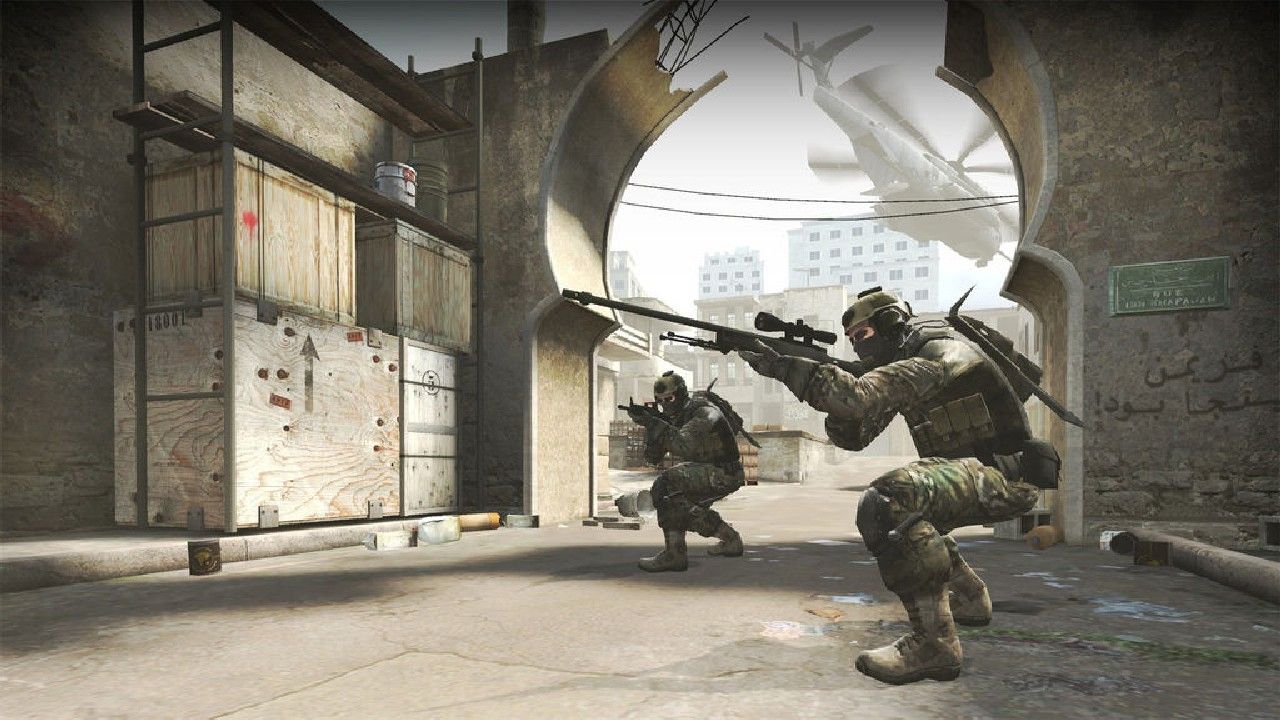 If you're unfamiliar (avoiding PC shooters for the past 10 years?), Counter-Strike is a team-based tactical first person shooter. One team plays the terrorists (T), the other counter-terrorists (CT). The game is round-based, pitting the two teams against each other in various objective-based maps, where both teams have a goal. De_ maps for bomb scenarios, and cs_ maps for CT hostage rescue scenarios. If you die in a round (as there is no health regeneration), you must wait until the next respawn at the start of a new round to try the scenario again. Simple enough so far – most importantly though, still a unique setup after all these years.
Unlike many modern shooters, the franchise never had any kind of persona customization or persistent progression. Instead, there is a money-based system which allows you to buy progressively better weaponry if you keep winning rounds or at least killing enemies. Restart the match or join another server, and you're back to pistols until you pocket enough cash to buy something else. The scoreboard displays team scores in addition to statistics for each player, but once again all that is reset as each match (a set of rounds, usually 30) concludes and a new one begins.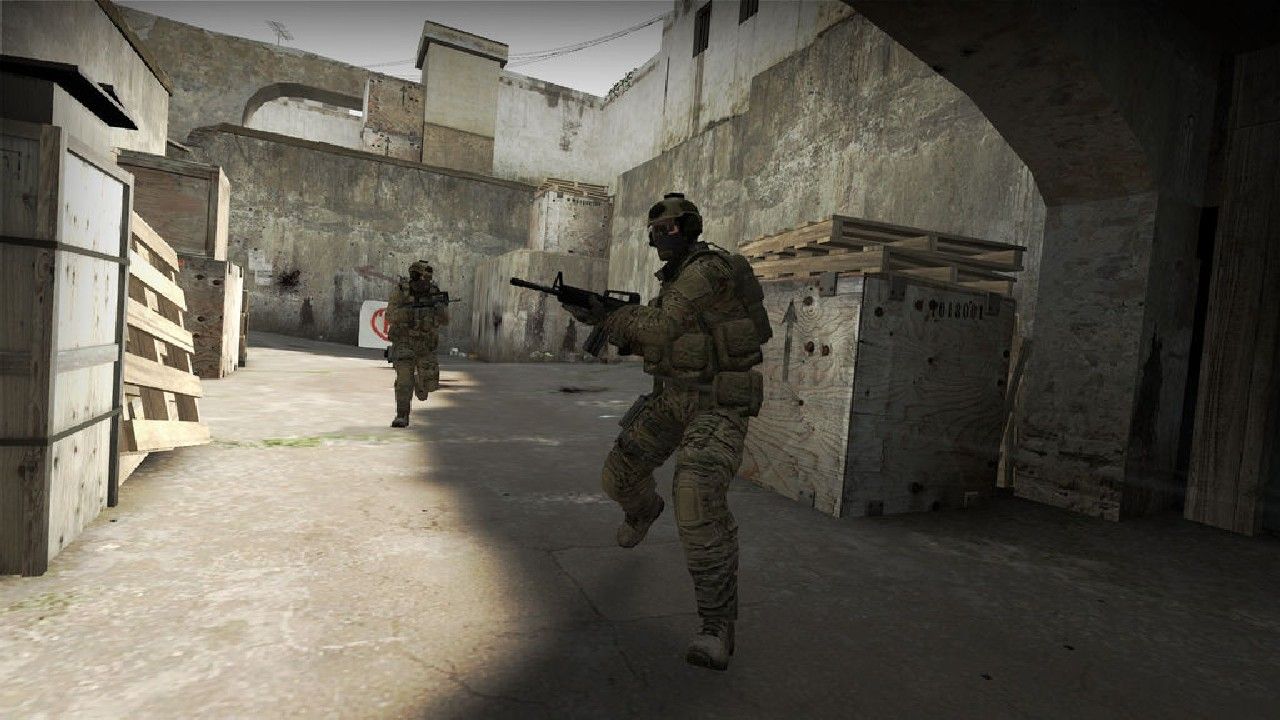 So far Global Offensive is hardly putting pressure on the tried-and-true franchise basics. When it comes to gameplay mechanics, it's also on-par with the rest of the series. The various weapons feel rigid and powerful, making kills both difficult but also satisfying. As a newcomer to the franchise (not just GO), you can expect to struggle until you either learn the mechanics or simply grow your skill and reaction time through practice. Those looking for a quick to pick-up and play shooter with no desire to learn, should probably steer clear. However being a skillful game is hardly a negative, seeing as most other shooters are concerned a bit too much about accessibility these days.
Now that we've got the basics down, let's address the issues that seasoned players may have. Through the lengthy development cycle and beta testing, it appeared clear that Valve was attempting to please both fans of Source and the original CS (CS1.6). The end result is somewhat of a mixed bag – the guns handle well enough, but not without some spray pattern issues that still need balancing. But at least you'll be happy to know that most of the game feels quite right, from walking speed to air acceleration, and you shouldn't need much time to adjust to the updated engine on which the game runs.
Comments
blog comments powered by Disqus