PES 2013 Preview - E3 2012
The footy offering from Konami returns with improved gameplay and AI
Posted by Alex V (SpectralShock) on Jun 18, 2012 - 11:36pm EST (Jun 18, 2012 23:36)
---
This fall, Pro Evolution Soccer strides back onto the pitch and promises to showcase dazzling new skills. That's what the headlines read, anyway. During this year's busy E3, we took the time to drop by and chat with PES Senior Producer Naoya Hatsumi and Lead Developer Kei Masuda about the next title in the footy series, PES 2013.
A certain trend has developed for this sports franchise over the past few years, and that is listening and applying fan feedback directly into the game. On the front lines of these additions is PES Full Control, which emphasizes the players' precision of contact with the ball and all subsequent gameplay scenarios. It includes fully manual passing, which of course is difficult to master but can be extremely rewarding. Dynamic one-two, first touch, bringing the ball down under control and performing tricks and flicks are all part of the improved featureset.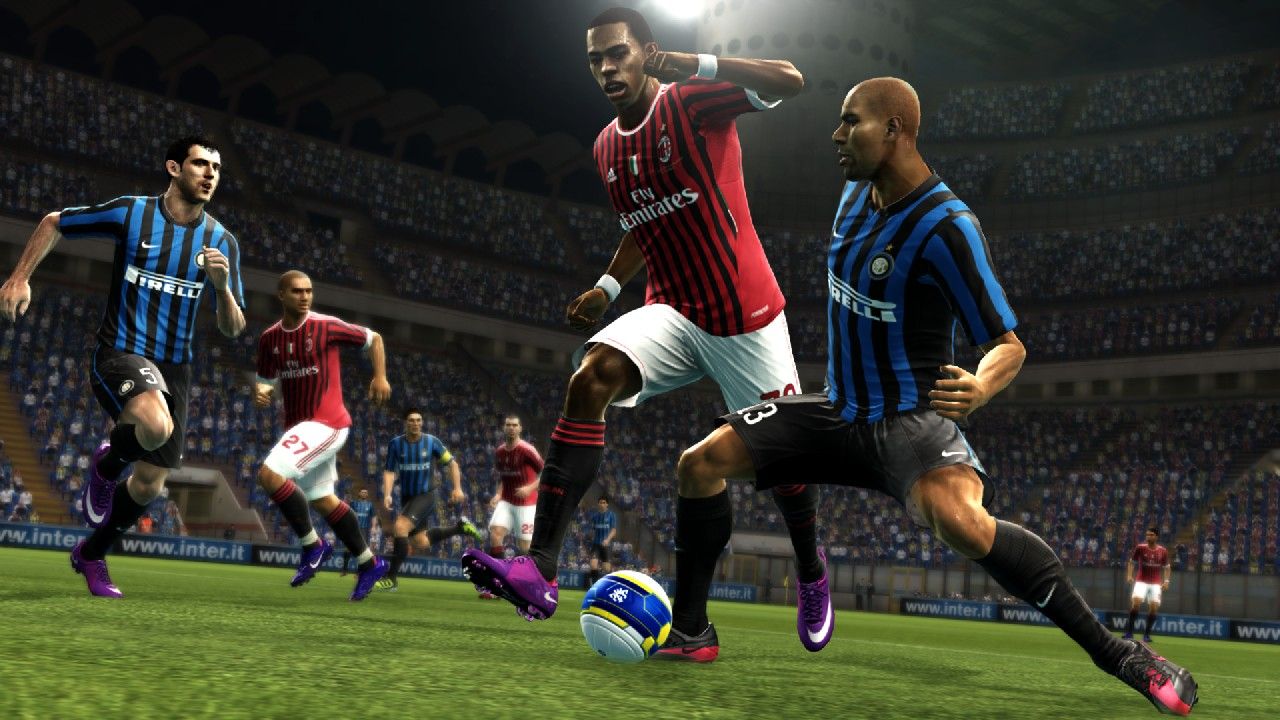 Fully manual shooting is also at the center stage, letting players perform chip shots, directional shots (ie deflecting in off the post or off a defender), and more. With manual control comes the abilitity to play around near the touchlines, with a specific dribble and rolling ball animations to keep the ball in play.
With all these new attacking options, new defence is also warranted. Players can now stab into tackles from any direction, not just the pre-defined animation pathways. Similarly, goalie performance has been improved due to fan feedback. Goalkeepers have been upgraded with more gameplay styles and logical decision making. They are able to pull off last-second saves with any part of their body (not just the hands and feet), which should provide for a higher grade of realism and difficulty for attackers.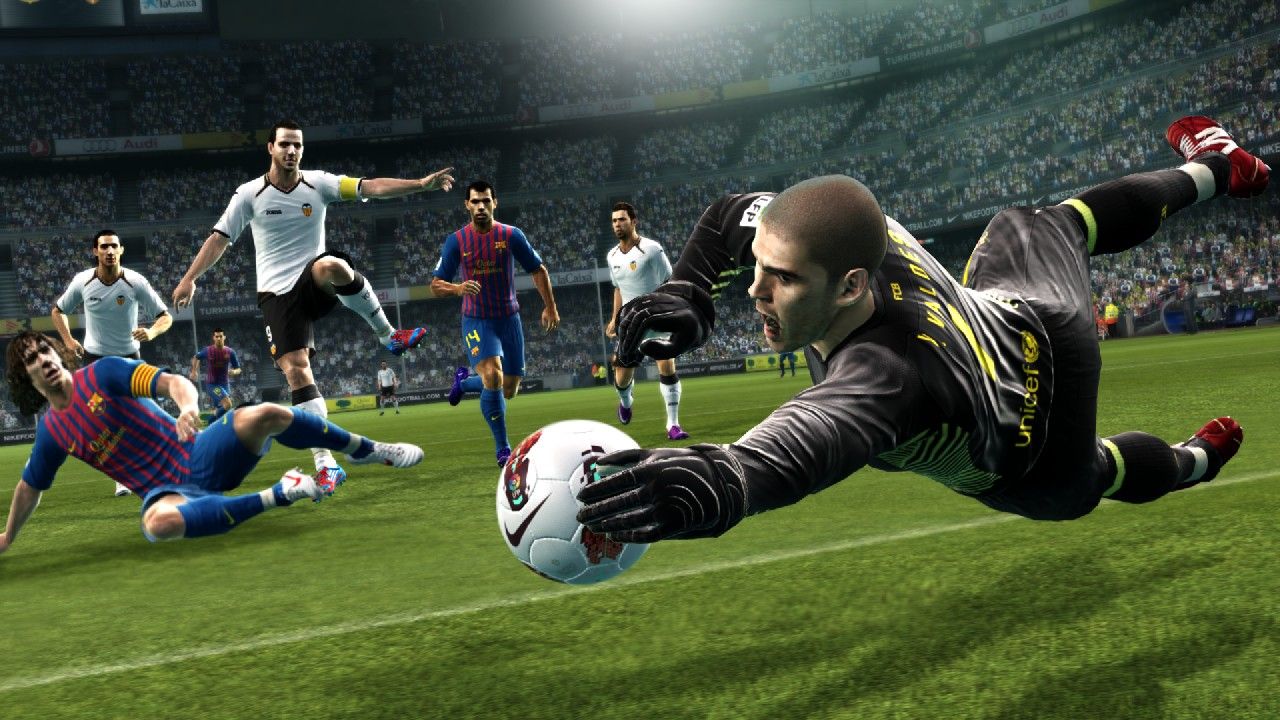 Proactive AI is another key element of this year's title. Developers have taken steps to improve the overall team positioning, including higher defensive line, and dynamic player commitment for better attacking options – your teammates will now make runs if space is available instead of just staying in formation and ignoring the wide open space in front of them.
Player ID is set to focus on player individuality, meaning everything from Ronaldo's cosmetic attributes, facial expressions, how the players look when they run and dribble, their signature taunts, etc. If there is one area where PES has always outclassed FIFA, it is this player uniqueness and attention to detail, and Player ID looks to continue that trend.
In game modes, the usual fan favourites Master League and My Life will return, with new features to be announced in the future. A new training mode will be included, that can help prepare players for the manual shooting and passing. Earning XP, players will once again be able to unlock new items, boosts for their players, etc.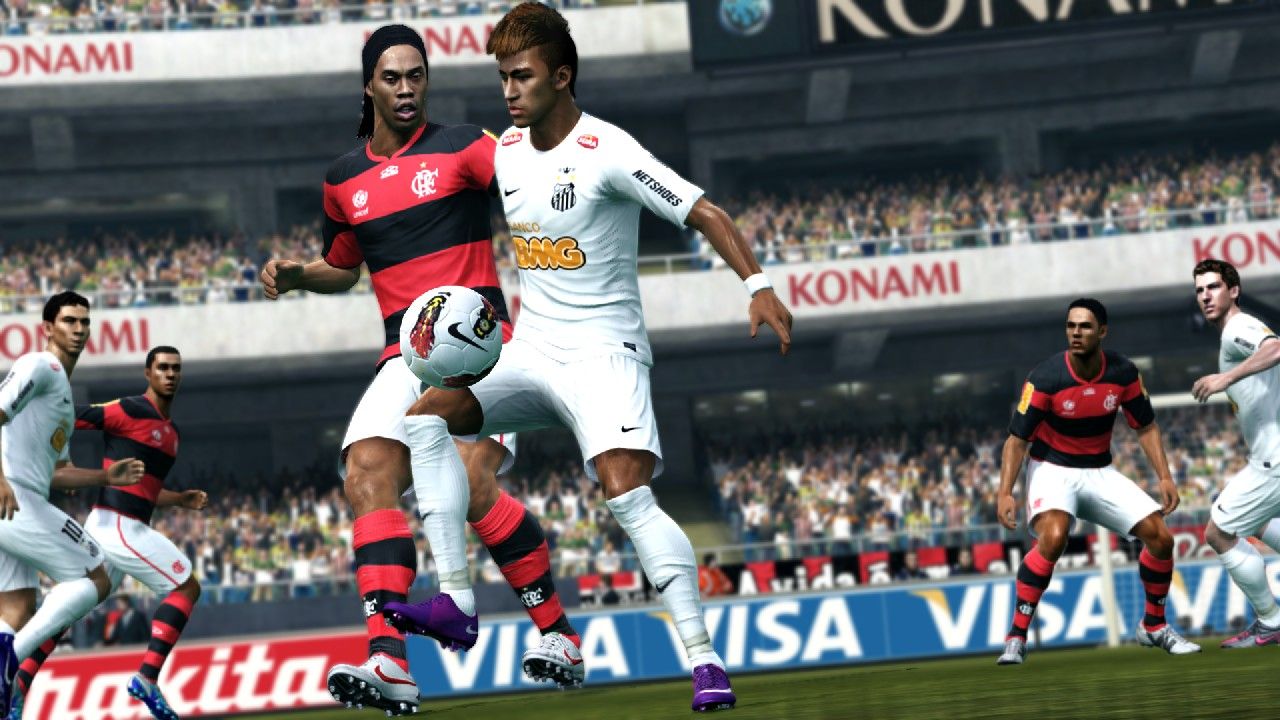 A new Rival Ranking system promises to improve online mode – so you are no longer stuck playing against users much stronger/weaker than you are. The system will assign players into specific skills groups in Master League online mode, making the experience more enjoyable and matchups more even. A PES widget, an always-on tool, will constantly remind players of their online friends and let you instantly jump into some multiplayer action.
So that's the on-going direction for the Pro Evolution Soccer series – to listen to their fans and implement the most requested changes and features. It's a sound strategy for a series that has fallen a bit behind its competitors in the past few years, and one that will hopefully pay off. The developers are already enticing fans with free day-1 DLC that includes 20 stadiums from the Spanish league. A battle for the football pitch resumes this fall, when PES 2013 is set to release on consoles and PC.
| | | |
| --- | --- | --- |
| | Comments | |
blog comments powered by

Disqus