Ninja Gaiden 3 Review
Dumbing down and repetition makes the latest entry in the Ninja Gaiden series a dismal affair
Posted by Alex Spruch (Spruchy) on May 16, 2012 - 12:23am EST (May 16, 2012 00:23)
---
The core combat in NG3 is pathetic, and even a newcomer to the series will find it too easy. As mentioned before, the lack of weapons and ninpo remove any decision making players had to make, and severely limit the amount of combat options they have. The enemies' AI is almost non-existent, with the only strategy they employ is running straight at you and attacking. With executions replaced by lengthy cinematics, players will spend just as much time watching as playing. It makes an otherwise daunting series much more accessible, but at the cost of it being unenjoyable.
If the terrible and tedious enemy design wasn't enough, many bosses are recycled and return up to three times. Outside of attack power and health these reused foes are hardly any different except for the occasional change in palette color. What makes these repeated fights even worse is the fact that they have been unfairly balanced, doing way too much damage since the player's first encounter with them. Some of the repeat offenders even possess moves that nearly one shot Ryu Hayabusa.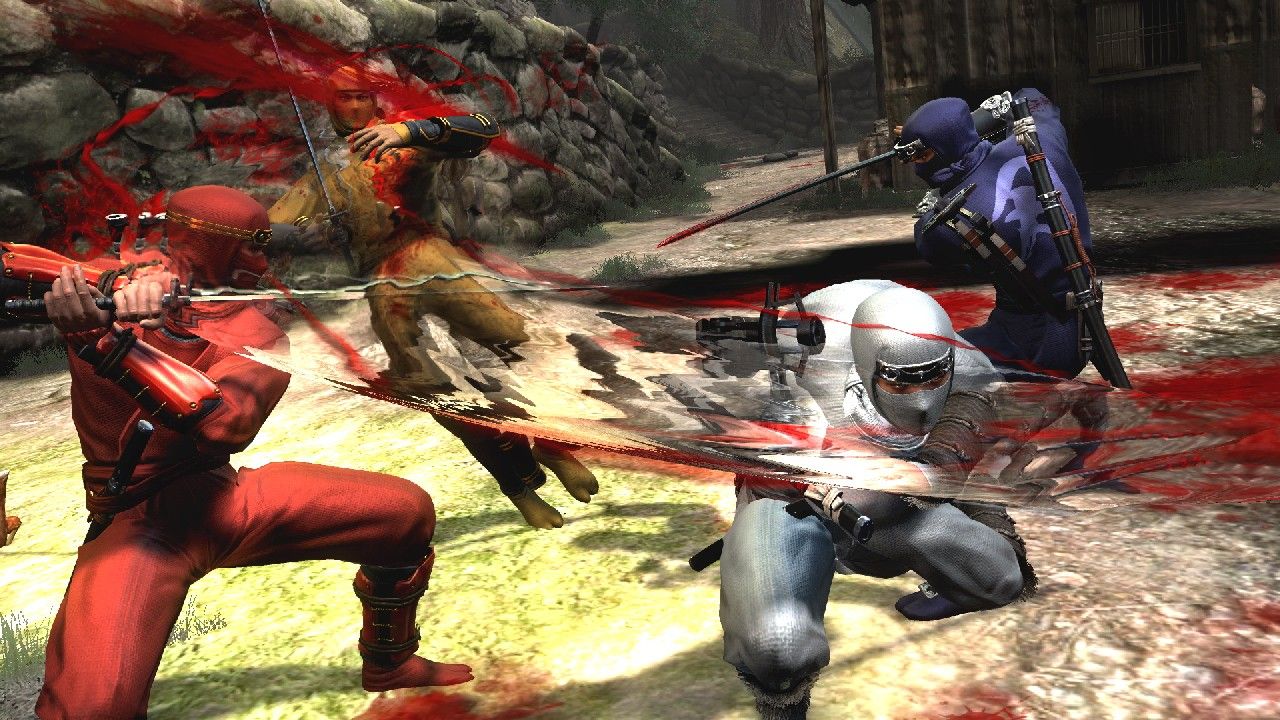 Who is the main protagonist of the game if you didn't know; I've purposely avoided discussing the plot of Ninja Gaiden 3 until now. Story in the Ninja Gaiden games was never the drawing point of the series and was easily ignorable. However in the latest entry the amount of cutscenes have gone up significantly, with the story as ham-fisted and sigh inducing as ever. Plot twists are seen a mile away, and even if you don't see them coming you're not likely to care with cheesy writing that'll make any player consider skipping every and any cut scene.
Is Ninja Gaiden 3 a good game? No. Is it a terrible game? No. The end result of continuing the series without its creator is ultimately a failure, but the finished product is still a slightly below average experience. Players who never possessed the skills to overcome the earlier titles will appreciate the changes in this game, while everyone else will loathe them. The problem is, I think anyone who was willing to give the series a chance and was deterred by its difficulty has long given up on trying again. Leaving dedicated fans with a game that is often a chore to play through, and absent of the series' trademark satisfying depth. If you enjoy watching your enemies explode into pools of blood as a result of button mashing, then check out Ninja Gaiden 3. For those of us who prefer our action games needing skill to conquer, this is not the game for us.
Our Rating for Ninja Gaiden 3

60

Presentation
The series' graphics are starting to look outdated, but still possess a little of its stylish flair.

50

Gameplay
Action has been dulled down and most challenges can be conquered by button mashing.

40

Single Player
Enemies have too many hit points and repetitive fights are frustrating. Story is weak and can be completed in about 8 to 10 hours.

20

Multiplayer
A new addition for the series turns out to be a chaotic scramble that is neither fun nor well made.

40

Performance
Multiplayer has terrible framerate issues and single player as well to a lesser extent.

40

Overall
Ninja Gaiden 3 is a casual sequel in a hardcore franchise, long term fans will be sorely disappointed while newcomers might find some entertainment from the game.
| | | |
| --- | --- | --- |
| | Comments | |
blog comments powered by

Disqus