Defenders of Ardania Review
Probably the most complete tower defense game that you'll play, but that's not saying much
Posted by Evan Witt (FiverBeyond) on Apr 25, 2012 - 12:05am EST (Apr 25, 2012 00:05)
---
This depth of gameplay is also held back by the fact that some key details of your units and towers are missing from your tooltips and info screens: you'll have to flip through the in-game unit guide for the full information. For example, one of the offered towers doesn't attack enemy units at all, but the player is informed via tooltips that instead it "boosts resources". I played through the entire campaign assuming that these simply provided a flat increase in your rate of mana accumulation, only to find out at the end that these towers technically only boosted the resources gained from killing enemy units within a certain range of the tower. How much advantage does it grant you? What is its range? Those are details that you'd need to look up in the guide.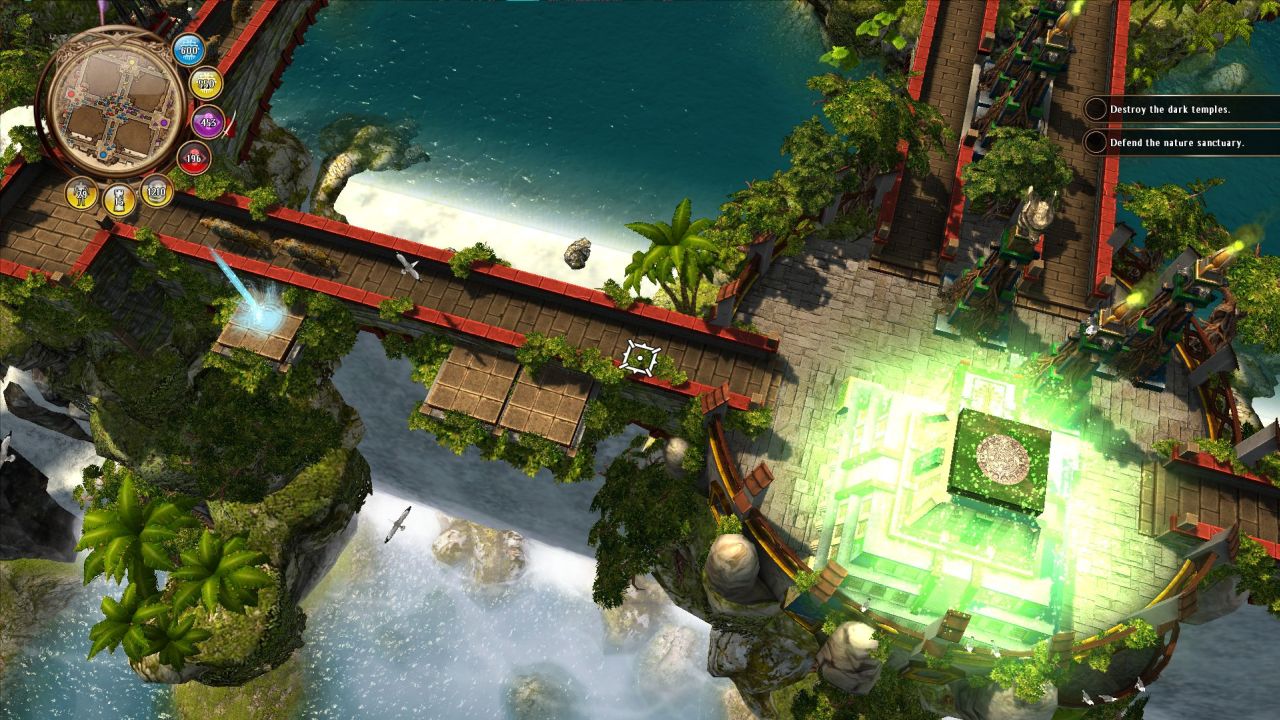 The story in Defenders is a very straightforward humdrum affair, roughly equal to what you might find on the back of a good box of cereal. One bright spot in this respect is the voice acting, which is so deliberately over-the-top and exaggerated that you can't help but chuckle at how ardently the mediocre lines are given. Your starting 'advisor' has a Scottish accent that wants to give Sean Connery a run for his money, as you progress through the levels of the campaign, you pick up additional characters who seem to get almost progressively more melodramatic. Voice-acting notwithstanding, the story remains bland and unfunny, which is only emphasized at the very end of the campaign, where it suddenly takes a wonderfully farcical and nigh-sarcastic turn. The sudden change in tone is jarring, and it was so enjoyable that you can't help but wonder why the entire game wasn't made like this: if you're going to be a silly fantasy, you might as well be a hilariously goofball fantasy. The tone in Defenders of Ardania is like a boring bedtime fairy tale that throws in a single page of Terry Pratchett at the end.
While playing Defenders of Ardania in single player mode is moderately fun, the multiplayer simply isn't very fulfilling at all. Although there are technically three separate races, they are for the most part re-skinned copies of each other. The online community is very small, not giving much variety in terms of opponents, and splitting games into two unsatisfying types: games against newcomers (who pose no challenge) games against veterans (who usually follow a standard, predictable format, winning by wearing the opposing player down, rather than creative tactical gameplay).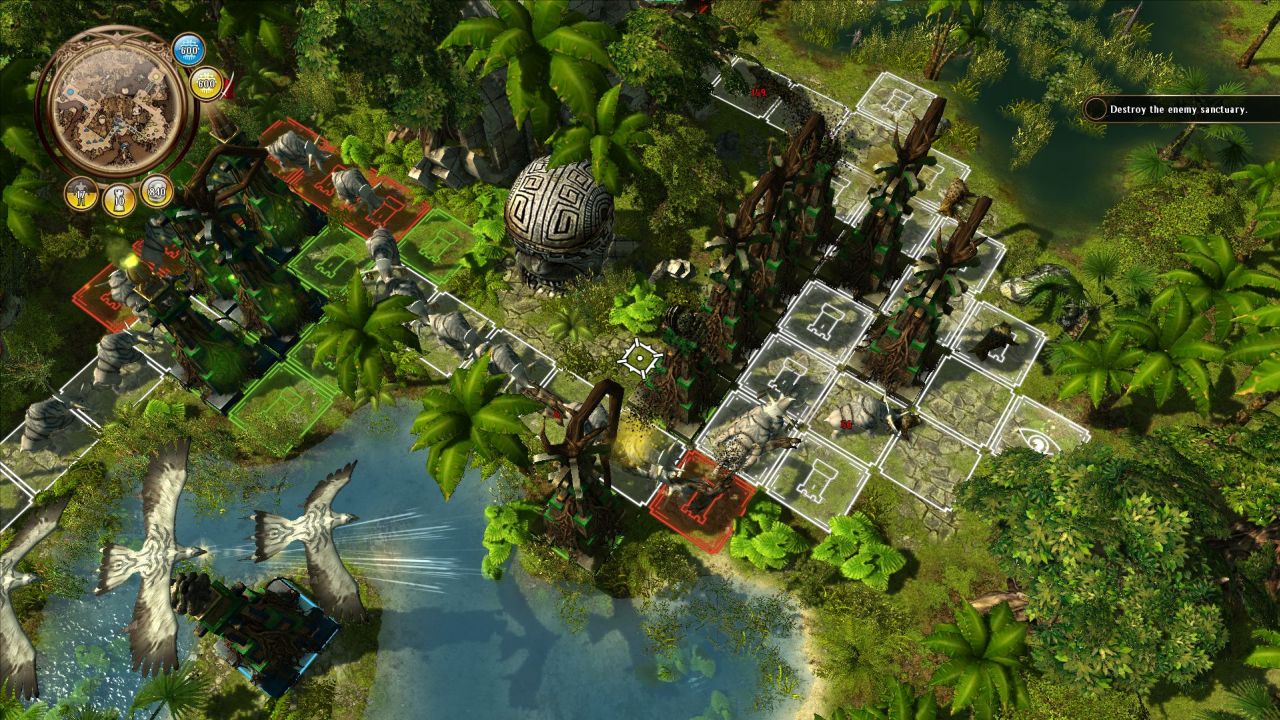 Defenders of Ardania is not the best tower defense game that I've ever played, but it's definitely the most thorough. Most TD games have missed opportunities by leaving out innovations in the genre: hero units, interesting maps, the ability to change routes by using towers as blocks, focused fire... Defenders has all of these. But when it really gets down to it, the game still feels fundamentally held back by its simple nature: in the end there's only so much that you can do with tower defense to keep it interesting. Even with the added layers of complexity to the game (and the much needed fast-forward capability), I found myself sometimes feeling bored as I slowly upgrade all of my towers and units before I could wear down my opponent. With almost no online community to provide worthy opponents, and little to recommend the game in other creative areas, Defenders of Ardania turns out to be only a cleaned up, spiffy-looking version of a free, flash game standard.
Our Rating for Defenders of Ardania

81

Presentation
Maps are high in detail and color. The voice actors give over-the-top performances which will either charm or annoy.

74

Gameplay
Tower Defence was never so fully realized, but games tend to become boring back-and-forth affairs.

68

Single Player
The story is bland and the entire campaign is essentially a tutorial for the multiplayer.

65

Multiplayer
There aren't many players online to test your skills against, and the competitive experience doesn't have anything to recommend it.

80

Performance
The game runs smoothly, but will be quite a resource hog if you let it.

71

Overall
A fifteen-dollar Tower Defence game is a little like a five-dollar shake: for that money, it'd better be the best milkshake you've ever had. Defenders of Ardania doesn't really break beyond its humble roots, and is only worth the time if you're a particular fan of the genre.
| | | |
| --- | --- | --- |
| | Comments | |
blog comments powered by

Disqus