Twisted Metal Review
Twisted Metal brings an enjoyable car combat experience that is able to grease the wheels of this classic franchise
After a three year development, the vehicular combat carnage of the Twisted Metal series has arrived on the current generation of PlayStation for the first time. Somewhat confusingly titled Twisted Metal, this 2012 edition of the longest running PlayStation franchise brings much of the fanfare and demolition to the PS3 without skipping a beat. The game retains many of the core mechanics and presentation from the previous titles, which is sure to please fans. And although some elements don't feel as though they've evolved beyond the PS2 era, Twisted Metal offers a unique experience that's bound to grab your attention at least for a while.
The series has always occupied a niche space within the video game genre spectrum, and to this day remains a remarkably well-designed car combat title. If you've played the other Twisted Metals or something old like Interstate '76, you should know that the gameplay focuses on pitting opponents in cars against one another in various enclosed levels. The action is fast, the environment is destructible, and the cars are capable of using a wide variety of weapons from ammo that's dispersed across the battlefield.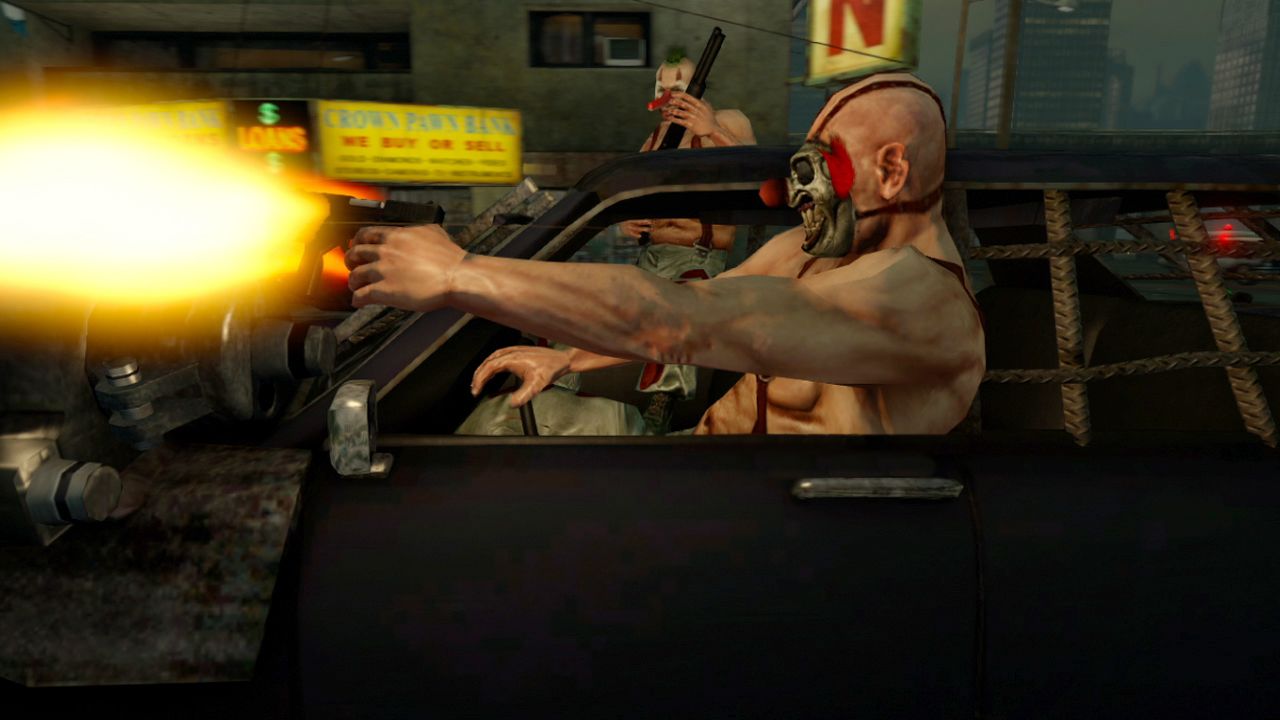 Unlike the past games, Twisted Metal includes a full single player experience (which can be played in online coop), focusing on the stories of three characters. Though this may feel limiting, their story paths are enjoyable and rather memorable. Assuming the roles of Sweet Tooth, Dollface, and Mr. Grimm, players attempt to win Calypso's Twisted Metal Tournament in order to fulfill a wish. Their wishes are indeed twisted in nature, as are the stories being told with disturbing details, which makes for a hauntingly memorable experience in the campaign.
Consisting of 6 events each (5 races and boss battle for each character), the game is decently long. Each stage presents a player with the time to beat in order to earn one of the three medals – which means, for those players who are able to complete each stage at the gold medal level - that the campaign is potentially under 3 hours long. It's safe to say, however, that an extremely small number of players will be able to achieve that feat.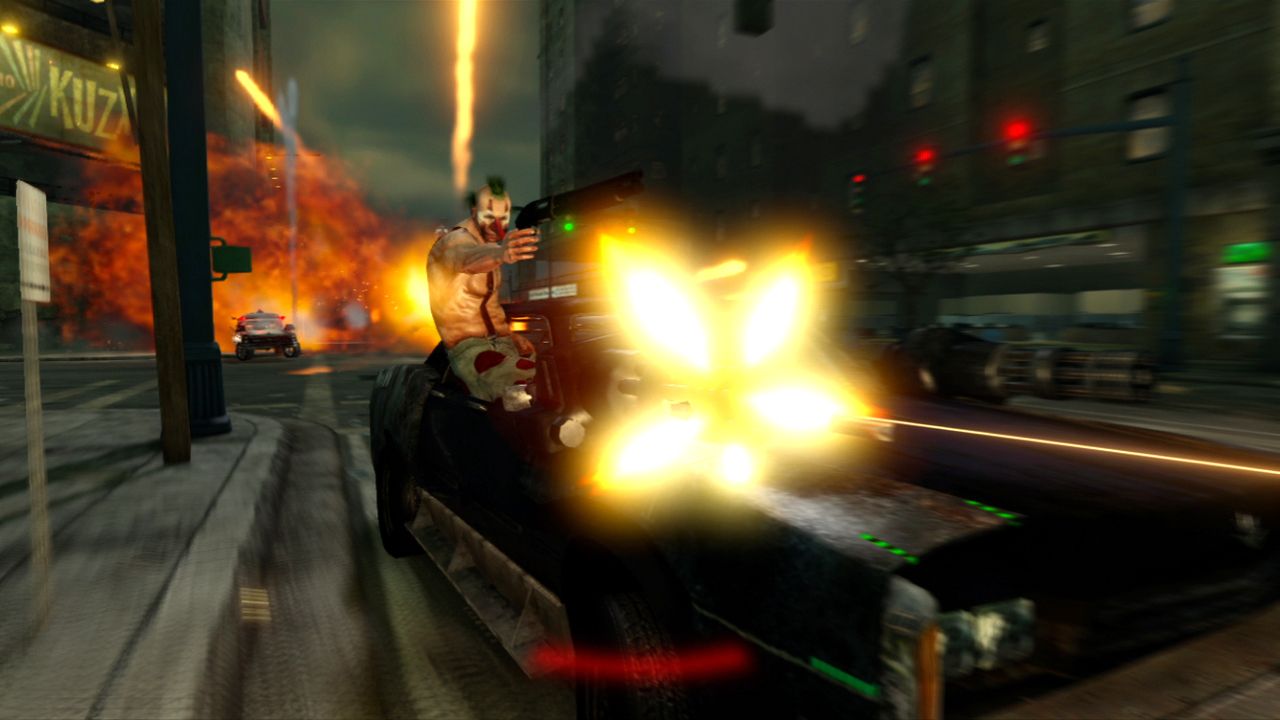 That's primarily due to the game's difficulty. Twisted Metal's offline bots are challenging, to say the least. It's not too bad early on, attempting to survive and take out the competition while getting used to the game. The bots pose a threat, but on their own usually don't deal too much damage that can't be avoided or healed. As things heat up towards the middle of the campaign during Mr. Grimm's story, you'll begin realize that some events are very demanding. All the AI opponents are squarely set to destroy you, and not each other – meaning it's a one vs all out there, and you best be ready for an onslaught.
Comments
blog comments powered by Disqus