FIFA 12 Review
The annual football title from EA Sports makes all the right moves
Posted by Alex V (SpectralShock) on Sep 27, 2011 - 12:49am EST (Sep 27, 2011 00:49)
---
Presentation in FIFA 12 has also taken a step up. The game has all-new commentary with three new members in the box, who all sound very enthusiastic. It's simply refreshing to hear new voices in a sports franchise these days. But that's not all – the commentary itself is excellent at following the action on the pitch as well as actually reflecting on events outside the game. The commentators will often speak of new signings, team expectations, and comment on actions you've such as resting a player that was ready to return from injury, or any press comments made by you before the match day. It's truly impressive stuff at times, and it's likely because of new commentator staff that EA Sports finally decided to take it to the next level. Visuals have been touched up as well, with player closeups during cutscenes looking particularly impressive at times – though this makes the very low-polygon crowd stand out in a negative way. During substitutions, the players even act appropriately and appear disappointed if the team is losing, but excited as they are subbed on to a winning side. The soundtrack is as great as ever, playing hits from across the globe that are very catchy, even if you can't understand a word.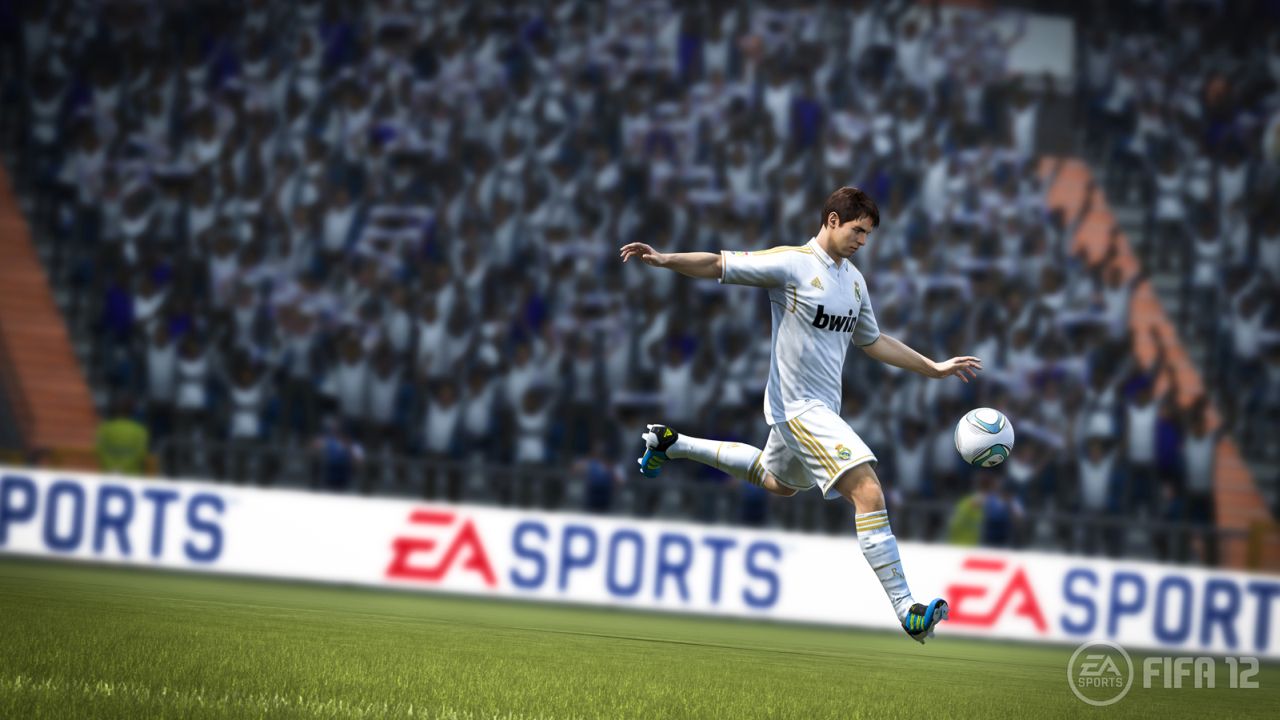 On the technical side of things, the game runs well for the most part. Most of the issues are actually tied to the EASFC, as the game will frequently lose connectivity to the service, thus all your progress is not tracked. The only way to reconnect is to restart the game, because there is a lack of an option to retry the connection within the menu. Mentioned previously, the new physics system can be quite awkward to look at and play with, with players often behaving uncontrollably during certain collisions. The quick throw in was a good idea but also lacks polish. Some of the cutscene animations look a bit weird, with players trying to go for the ball while the camera is closely zoomed in on them. And even during goal celebrations, the camera seems awkwardly positioned and zoomed way too closely.
With FIFA 11, EA Sports had yet another hit on their hands. Though the franchise is already a top seller and has done a lot of things that fans have asked for, the series continues to move forward. FIFA 12 introduces key foundations, such as the physics engine, that will be sure to bring about some great gameplay in the future but currently lack some fine tuning. The realistic injuries that are a part of the engine are here now though, and work very well. Tactical defending will be a love/hate factor with fans, but at least offline it can be switched off. Some welcome changes have been made to Manager mode, and Ultimate Team being included with the game this year is a nice bonus. Those who play mostly online should try a demo to check out the new defense controls, to ensure that they'd be able to compete in the online head to head seasons. With fantastic presentation and only a few minor technical gripes, FIFA 12 is a great football title. If the new tactical defending and the occasional physics glitches aren't a big factor for you, FIFA 12 comes easily recommended to any footy fan out there.
Our Ratings out of 100 for FIFA 12

90

Presentation
Stellar new commentary makes for very realistic and even immersive gameplay. Improved visuals and a great soundtrack complete the experience.

85

Gameplay
The physics engine is a step in the right direction, and the new injuries are already a fantastic addition. However, it still needs a bit of work to polish out the glitches. A new defending control scheme will either be loved or hated, so try at your own risk.

87

Single Player
Though Be a Pro didn't see any significant changes, some neat additions to Be a GM and the inclusion of Ultimate Team make up for any shortcomings.

84

Multiplayer
The online clubs are untouched, not that they needed any changes. Head to head seasons area good, if not utterly original, change to the way online versus is played.

83

Performance
Frequent Football Club disconnects and glitchy physics and animations can be annoying, but there is nothing that significantly detracts from the overall experience.

87

Overall
Despite being on a yearly release schedule, this football franchise continues to improve in rather meaningful ways. To the delight of the fans, FIFA 12 is a great footy title that you should most definitely have a crack at.
| | | |
| --- | --- | --- |
| | Comments | |
blog comments powered by

Disqus