NHL 12 Review
As packed with content as ever, the annual hockey sim adds enough changes to warrant a look
Posted by Alex V (SpectralShock) on Sep 21, 2011 - 12:41am EST (Sep 21, 2011 00:41)
---
It's fall again, and that means various sports leagues are getting ready to kick off their respective seasons. One of the bigger sporting activities in North America, and in Canada in particular, is of course hockey. And without fail, EA Sports is once again set to deliver its yearly NHL title. With NHL 12, the developers have made some good adjustments, and as every year, a few nice features stand out that warrant fans to have a look. Underneath it all, this year's version is eerily familiar to last season's effort, but unless you are a casual fan or already own NHL 11, it's still a good game to get.
As expected from a franchise that's been running for a long time (20 years now, to be exact), the game offers an unprecedented level of depth in both features and data. Aside from NHL and all of its players, the game also has tons of other leagues like CHL, AHL, WHL, as well as European offerings. All of the teams and players are well recreated with personalized stats, contracts, and photos. Thousands of players are in the game, and they're all put to good use with a wide variety of gameplay modes – both online and offline.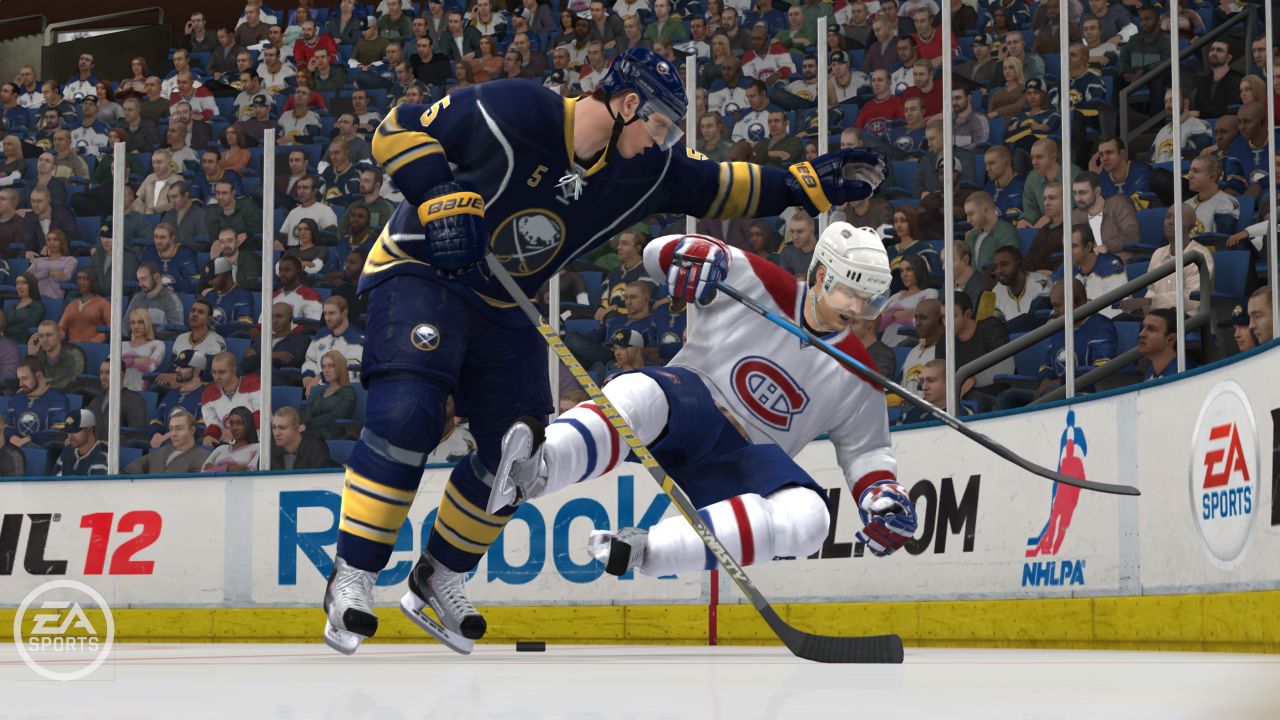 The core of the single player experience still lies with the Be a GM mode, where you can take control of any team and lead them to glory. There are sadly not a lot of changes to the mode this year – notable omissions still include inability to extend contracts mid season, unrealistic trading and an overly large amount of player injuries. One of the issues that fans commented on was the CPU trading, but instead of fine-tuning the problem, developers took a sledgehammer approach and simply dropped most players' trade values to nearly nothing. It's almost like the whole system got nerfed, and save for absolute superstars like Crosby or Ovechkin, a huge amount of player values are very nearly worthless. There were almost no trades at the draft or the season deadline during our numerous simulations, which is again a reaction to "too many trades" complaints, but taken too far. The biggest change that was noted by the game is that the GM mode is now running on a new simulation engine, which in theory promises better results for all CPU-played games. Unfortunately the results are mixed at best, while player rankings and point totals are usually quite well calculated, weak teams (Ottawa Senators) still somehow make it to the Stanley Cup Finals, thus making the game feel just as random as before.
Be a Pro, where users can create or select a skater and play as the single player on the ice for their entire career, also makes a welcome return. This is perhaps the much more upgraded single player mode, as notable changes have been made to improve the experience. No longer are users able to dictate their own ice time, nor start on the first line of a team. Now, the full periods are actually 20 real minutes long, providing you with ample real ice time to making something happen. When coach calls you off the ice, there is an option to either watch the game in real time (and be bored to death as the CPU continues to cycle the puck and barely produce chances from the neutral zone), or sim to next shift. These changes create a more realistic Be a Pro experience, though other issues such as ridiculous and often unrealistic coach demands hinder the mode somewhat.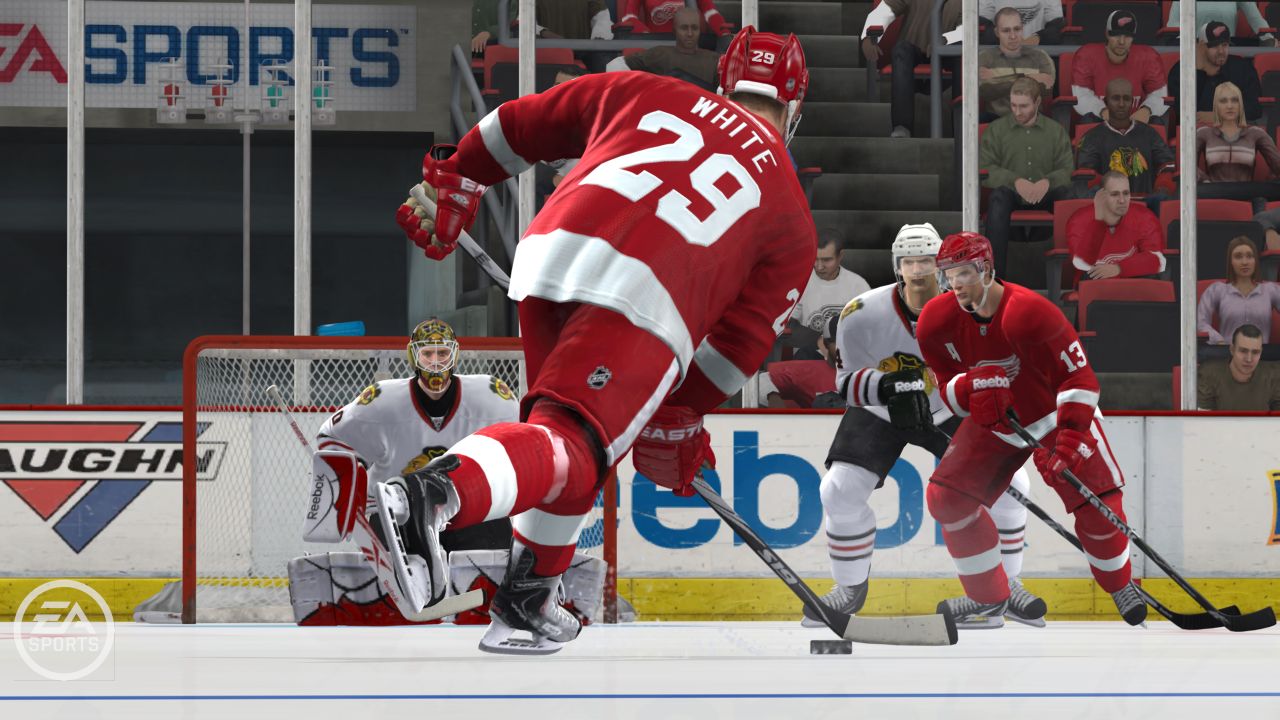 You could be the most prolific scorer in the whole WHL by a long shot, but that will apparently not matter unless your overall rating has been significantly increased over the season by spending the XP earned through playing. If your rating isn't where it should be, but you're by far the biggest scorer in the league, your agent will warn you about poor draft ranking, and when the big day comes you will indeed be passed on for three rounds. It doesn't help that gaining XP has been notably decreased, meaning it takes a very long time before significant progress is made on your personal abilities. For whatever reason, your teammates do not increase their skills during the season. Playing in the minors also doesn't add to your Pro's career performance, which is a disappointing change from last year and makes the effort you put in during the minors feel less valued. There also seems to be no injuries whatsoever in the Be a Pro mode, at least not in the two seasons played and simmed.
| | | |
| --- | --- | --- |
| | Comments | |
blog comments powered by

Disqus