Total War: Shogun 2 Review
Artistically steeped in ancient Japanese culture, Shogun 2 nails both its real time and turn based components, making it a fantastic choice for strategy fans
I should mention initially that this is the first Total War game I have played, so this review will be from the perspective of a new comer to the series. The Total War series is fairly unique in how it combines epic real-time and turn based strategy gameplay, and Shogun 2 pulls it off with near perfection. The way that the two components are combined in both single player and multiplayer give both components more significance and depth than they could ever have on their own. They support each other brilliantly, and this is one of the many factors that go into making Shogun 2 such an incredibly cohesive package. The authentic art style and separate types of gameplay are seamlessly integrated into what amounts to one of the best strategy games in some time.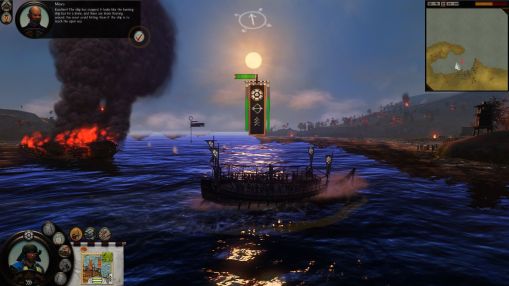 I'm telling ya, it was on fire when I got here
As a newcomer to the series I did find the initial learning curve to be fairly steep, although there were lots of tutorials to help ease me into proceedings. There are fairly extensive tutorials for both land battles, sea battles and even a three or so hour tutorial that walks you through the early stages of a campaign. Even after you begin a campaign, or jump into one of the multiplayer modes for the first time, you have the option to enable text and audio tooltips which help you remember what everything does. You can turn them off at any time, but the option to have them on greatly increases the accessibility of what could potentially be a title that is fairly impenetrable to newcomers. Once you get used to the multitude of features and mechanics at the core of this game, you will find Shogun 2 to be quite complex yet rarely confusing. This is a feat that is only achieved through logical UI design and great step-by-step walkthroughs of the many different components of the game.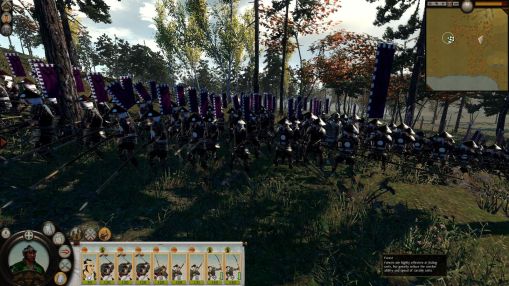 Trees provide cover for infantry but create problems for cavalry
At the center of Shogun 2 is the campaign, which can be played by in singleplayer or co-operatively. The goal of the campaign is simple: capture Kyoto and become Shogun in the time period allotted to you. You can choose the length of your campaign, the difficulty, and starting clan which all factor in to how each campaign will play out. Since each clan will start on a different part of the Island of Japan, and will specialize in different units, the campaign component of the game has fantastic mileage, even within a single mode. Depending on the length of the campaign you will be required to capture a certain number of provinces including Kyoto and a few other required provinces. A short campaign will require you to hold 25 provinces in total, including Kyoto, by the time your campaign ends.
Comments
blog comments powered by Disqus