Novel Ideas
Discussing why the games industry doesn't look towards books and literature for inspiration and ideas
Posted by Peter Ingham (Nechrol) on Jan 7, 2011 - 5:30pm EST (Jan 7, 2011 17:30)
---
Once upon a time, before talkie boxes, flashing screens and The Matrix us humans used to find our escapism in tales of giants, far off lands and burly men kicking monsters' teeth in. A time finally came when some bright spark decided that their story was so good they wanted to jot it down and pass it off to all their friends at the local bar. This became known as The Story of Gilgamesh and was penned (or etched in stone with a sharp rock) around 2000bc.
So yeah, the written word has been around awhile and in your time you may have picked one up or at the very least read a games manual on the toilet. Yet for all its longevity we don't feel its repercussions in the games industry that much.
Go on, try and name one game that was made from a novel— graphic novels, comics and manga don't count. And I'm not talking about a film that was based on a book that they then created a game from. The only game I can recall to my knowledge would be Enslaved: Odyssey to the West... that's about it though.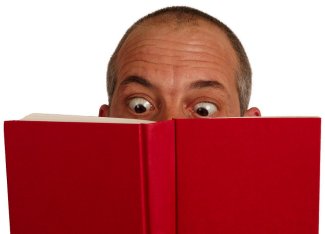 What I'm talking about is someone going into an office with a 600-page tome, flinging it on the desk (the sheer weight bringing said desk crashing to the floor) and saying 'We're making this—don't ask me why—just do it.'
The man whose desk you've just destroyed would not be too impressed.
1. You just broke his desk and that was a present.
2. It's far too long and he can't get a copy on his Kindle no matter how hard he slams it against the little display.
3. You just made him break his Kindle.
Graphic novels can be easier to interpret, and I'm not saying that it's because the story, scenery, whatever isn't as rich, it's just easier to get through. The visuals, characters are all there, it's like a blue print or those not so easy to use instructions from Ikea. In this day and age however our average attention span has degraded so much that... what was I saying?
| | | |
| --- | --- | --- |
| | Comments | |
blog comments powered by

Disqus