Civilization V Review
Civilization V offers up a different, but equally or even more challenging, strategic, and enjoyable gameplay experience as its predecessors
Sid Meier's Civlization series is one of the most memorable PC franchises ever. As such, every new iteration and refinement of the complex strategy series is a huge deal for longtime players and new gamers alike. Civilization V was known to be a fairly large-scale redesign from the beginning, putting hardcore fans on the fearful side from the get-go. Thankfully Firaxis understood the fundamental aspects of the series and kept the good, did away with the bad, and added a slew of new and welcome additions.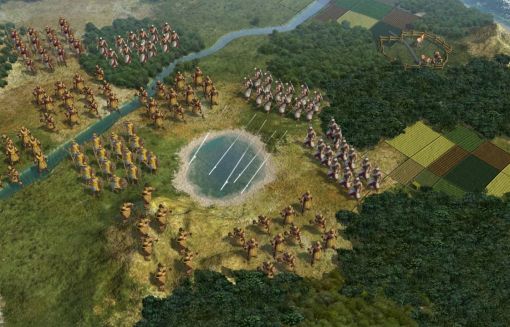 Initially, the most striking difference between Civilization V and its predecessors is the visual style and graphical overhaul the game has received. Incorporating an Art Deco-inspired style for the user interface, Firaxis has given the entire game an enticing fresh coat of paint that ushers forth the feelings of the grand and prosperous nature of civilization. It's an inspiring style and one that immediately excited me to play the game. From the main menu screen, I found my mind filling with thoughts of the limitless possibilities for my civilization, even though I had yet to start a single game. Additionally, it is simply a huge improvement of Civilization IV's rather bland and utilitarian interface.
If you've heard anything about Cilivization V before this review, it's one of two things: hexagonal tiles and one unit per tile. Leading up to the game's release, these two features of Civilization V were talked up more than anything else because they are drastically different than any previous entry in the series and the ones that put many veteran players on edge. Luckily, both of these alterations came as improvements rather than detriments to the series. The hexagonal tiles allow for beautiful and realistic looking landscapes across all maps, unique new movement mechanics, and, in tandem with the one-unit-per-tile rule, strategic and exciting combat situations unlike anything seen before in a Civ game.
Comments
blog comments powered by Disqus
| | |
| --- | --- |
| #1 Oct 28, 2010 22:37:41 (Oct 28, 2010 22:37) | |