Last Remnant Review
A Unique RPG from Square Enix
Posted by Paul Yoder (cove) on Jul 25, 2010 - 7:44pm EST (Jul 25, 2010 19:44)
---
The Last Remnant is a unique RPG released March of 2009 by Square Enix. The Last Remnant isn't part of a series and is a stand-alone game that takes place on a fantasy-fiction type world. Square Enix is no novice when it comes to RPGs, they practically coined the RPG genre with game series like Final Fantasy and Dragon Quest. They did provide something unique and new to this genre with The Last Remnant. The battle system is one they've never used before, and the game is very open as far as where you choose to go and what you chose to do, offering gamers side quests and item hunting that can end up extending the game life many hours.
The story follows an 18 year old boy who gets caught up in the biggest war their world has seen for 1,000 years. Throughout the game, he searches for his kidnapped sister and ends up fighting for the lives of his planet's people.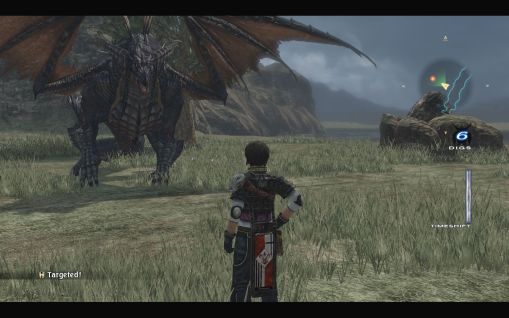 The story takes the player through an expansive storyline, meeting different races, countries, and environments, and is quite enthralling. Cut scenes help to further wrap you up in the settings, but aren't shown that often. If Final Fantasy 10 from Square Enix felt like one long movie with little game play in-between, The Last Remnant feels quite the opposite. So much time can be spent exploring side quests, farming for items/gear, and leveling up your troops, that you can go for hours before seeing the next cut scene or getting back on track with the storyline.
While the battles are turned based, much like most RPG titles from Square Enix, the Battle system is different from anything Square Enix has done before. This can be a good or bad thing for Square Enix fans. While the feel of a new turn-based battle system might be interesting and fun to learn, it may be too different for those that feel Square Enix should stick to the basics—that, as well as the learning curve for this new battle system is quite hefty. Even after playing halfway through the game it's not guaranteed that you'll understand all that's going on during the battle sequence. If this is the first game you pick up made by Square Enix, you'll be in for a unique experience with this game.
| | | |
| --- | --- | --- |
| | Comments | |
blog comments powered by

Disqus
| | |
| --- | --- |
| #5 Aug 7, 2010 21:38:36 (Aug 7, 2010 21:38) | |

| | |
| --- | --- |
| #4 Aug 5, 2010 17:28:20 (Aug 5, 2010 17:28) | |




| | |
| --- | --- |
| #3 Aug 5, 2010 14:04:03 (Aug 5, 2010 14:04) | |




wildkatana

Nice review, it's good to get such a detailed review on a game to know what I am getting before I buy, but without giving away the spoilers and storyline! Thanks

| | |
| --- | --- |
| #2 Aug 5, 2010 13:49:30 (Aug 5, 2010 13:49) | |




cove

+1

Depends on what aspects you like about RPGs. For me, FF13 is the best out of the four because the storyline was really solid and well put together. Really had a mystical feel to it, similar to ff7 I think. Blue Dragon was awesome to, but in a different way. For me it felt a lot like Dragon Quest which I didn't enjoy as much as the rest of the Final Fantasy games. I haven't played Lost Odyssey yet so cant comment there.

| | |
| --- | --- |
| #1 Aug 2, 2010 12:52:48 (Aug 2, 2010 12:52) | |